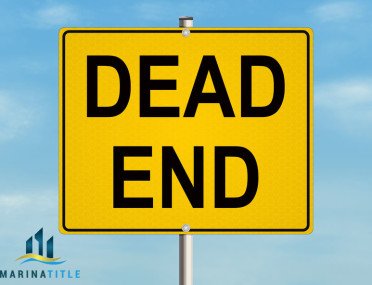 5 Ways to Avoid Dead Leads
03 Sep 2015
Lead generation is arguably the most important aspect of marketing your real estate business. Without new leads, your business will stagnate and eventually run out of steam. It is, unfortunately, very easy and fast to lose a potential great lead. According to the National Association of Realtors, getting back to a lead within fifteen minutes is vital to connecting and cementing the lead. Here are a few ways to make sure you avoid dead leads.
Call Back Fast
That fifteen-minute rule should be hard and fast in your business. If you hear from a lead, pick up the phone and call them back within that time frame and not a minute longer. The key word here is "call." We live in a world where email, texting and social media rule, but a phone call is worth a thousand texts. It shows that you are invested in them as a client and are willing to provide personalized service.
Email Auto-Responses
Set up an email auto response for leads that come in electronically. Make sure that it does not read like an auto response or form letter, but seems personalized and genuine. Remember, this is a client who is looking to make a huge purchase that will likely involve months of time, money and effort.
Tell them something a bit about yourself in the response and assure them that you will get back to them as soon as possible. Point them to some interesting information about the neighborhoods in which they are looking and in which you specialize.
Follow Up
Make sure that after the initial contact is made, you follow up. Check in, see how they are doing and offer to answer any questions or provide any information they might need. Do not be pushy, but be friendly and approachable. Make sure that you are offering assistance, not pressuring them to choose you.
Keep in Touch
Establishing a lead should never be a one-time thing; even established clients can end up as dead leads. Have a plan for continuing your relationship. Reach out to your clients on a regular basis. Send them newsletters. Include links to properties they might like, based on what they have already explored. Check in every so often to see how things are going.
Build a relationship with your clients. This is all-important if you want to avoid dead leads. Your leads need to trust you to be the expert in their search, to know the answers to questions and to be approachable that they can come to you for help. The more personal you are with them, the better your relationship will be, and the better able you'll be to make sure you keep those leads alive.
Don't Pressure
Your clients know what they want, even if they do not realize they know it. Never try to pressure sale, no matter how long it takes for them to find that perfect home. They will be more comfortable with you if they know you are there to help, not just to make a profit.
Offering contacts like home inspectors and title insurance agents can also be helpful. For more information about our services, send an email to info@marinatitle.com or call at (305) 901-5628.
Testimonials
"Very trustworthy title company. The attorneys and staff are all very kind, professional and responsive; they took their time and explained all the details on our closing. I had a bad experience with a different tittle company in the past where the paperwork was full of mistakes. I will only use Marina Title going forward. Highly recommend." – Guiselle




"A BUNCH OF KNOW IT ALL'S" and that is exactly what I need on my side! Dealing in this crazy world of Real Estate, I can always count on these top notch smarties to educate me and my clients while solving the issues as they inevitably pop up. The teams at Marina Title and the Law Offices of JURADO & FARSHCHIAN, P.L in North Miami provide a exceptional list of services. Each time I use them, I am always pleased with their results and at the end, I feel a little smarter myself! Thanks for the knowledge!" – Melton




"From the first time I talked to Jennie, I felt I am going to be in good hands with her representing me in a purchase of a luxury Condo in Miami. She was professional, honest, attentive, punctual and much more. She answered all my questions, revised the purchase and sale contract when needed and followed up on my transaction until it was closed. Her Escrow assistant Suzette is one of the greatest people I have worked with. She addressed my questions on the HUD statement, communicated promptly to HOA and my Insurance agent and was on top of it all. I truly appreciated someone like Suzette working on my real estate purchase. I am very greatful and would recommend her and Jennie anytime in the future." – Sam




"Ever since my very first real estate deal 6 years ago, I have been utilizing Marina Title to assist me with closing other deals. Jennie and her staff is some of the greatest people you will ever meet and work with in this business. They definitely go the extra mile to make sure their clients are well taken care of. I am consistently referring people to them, because of their professionalism." – Courtney




"Jennie is an excellent real estate lawyer. When we sold our condo in Miami Beach she took care of all the legal documents. She was extremely professional and knowledgeable, and always very pleasant to work with. I would definitely recommend Jennie as a real estate lawyer." – Richard



Insights