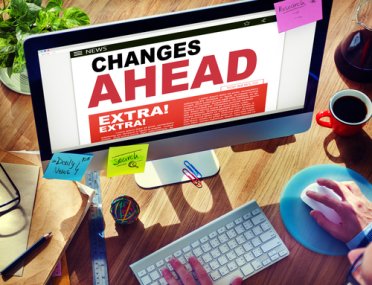 Bank of America Announced Plans for Closing Disclosure Forms
27 Mar 2015
This past weekend, clocks were advanced by one hour, indicating that spring is around the corner. Likewise, a change in Bank of America Closing Disclosure forms is also around the corner. The relevant changes will take effect Aug. 1, 2015. In light of the prospective changes, Bank of America recently announced:
"[As] Bank of America continues to prepare for the Aug. 1, 2015 implementation of the Consumer Financial Protection Bureau's (CFPB) Integrated Mortgage Disclosures under the Real Estate Settlement Procedures Act (Regulation X) and the Truth In Lending Act (Regulation Z). With less than a year before the implementation date, we have begun sharing information with the real estate community.
Most recently, we communicated to settlement agents across the country that Bank of America will use Closing Insight, an industry tool developed by RealEC Technologies, to implement the CFPB's Integrated Mortgage Disclosures rule. Closing Insight will be used to manage communications between the bank and settlement agents, but it's important for real estate professionals to understand the process and what will change.
What is changing for the settlement agents you work with?
•    All documents, data and information exchanged between settlement agents and Bank of America will go through Closing Insight. Email, fax, and other document delivery methods will no longer be used to transfer documents to ensure that non-public, personal information is always protected.
Who will prepare and deliver the Closing Disclosure?
•    After working with the settlement agent to finalize and confirm all fees, Bank of America will generate the buyer/borrower Closing Disclosure and take responsibility for delivering it to ensure receipt three business days prior to loan closing. For purchase transactions, settlement agents will continue to deliver the seller's Closing Disclosure."
This important information will prepare you and your clients for the upcoming changes. As Florida's premier Title Insurance and real estate closing service provider, we want you to know that Marina Title is prepared for changes. Contact us at (305)-901-5628 or email us at Info@MarinaTitle.com. today to learn more about our services and compliancy.
Testimonials
"Very trustworthy title company. The attorneys and staff are all very kind, professional and responsive; they took their time and explained all the details on our closing. I had a bad experience with a different tittle company in the past where the paperwork was full of mistakes. I will only use Marina Title going forward. Highly recommend." – Guiselle




"A BUNCH OF KNOW IT ALL'S" and that is exactly what I need on my side! Dealing in this crazy world of Real Estate, I can always count on these top notch smarties to educate me and my clients while solving the issues as they inevitably pop up. The teams at Marina Title and the Law Offices of JURADO & FARSHCHIAN, P.L in North Miami provide a exceptional list of services. Each time I use them, I am always pleased with their results and at the end, I feel a little smarter myself! Thanks for the knowledge!" – Melton




"From the first time I talked to Jennie, I felt I am going to be in good hands with her representing me in a purchase of a luxury Condo in Miami. She was professional, honest, attentive, punctual and much more. She answered all my questions, revised the purchase and sale contract when needed and followed up on my transaction until it was closed. Her Escrow assistant Suzette is one of the greatest people I have worked with. She addressed my questions on the HUD statement, communicated promptly to HOA and my Insurance agent and was on top of it all. I truly appreciated someone like Suzette working on my real estate purchase. I am very greatful and would recommend her and Jennie anytime in the future." – Sam




"Ever since my very first real estate deal 6 years ago, I have been utilizing Marina Title to assist me with closing other deals. Jennie and her staff is some of the greatest people you will ever meet and work with in this business. They definitely go the extra mile to make sure their clients are well taken care of. I am consistently referring people to them, because of their professionalism." – Courtney




"Jennie is an excellent real estate lawyer. When we sold our condo in Miami Beach she took care of all the legal documents. She was extremely professional and knowledgeable, and always very pleasant to work with. I would definitely recommend Jennie as a real estate lawyer." – Richard



Insights