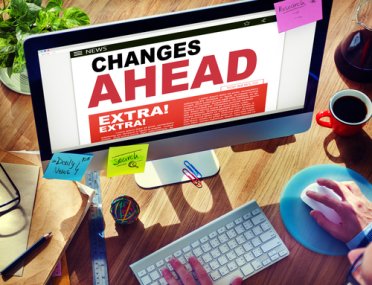 Bank of America Announced Plans for Closing Disclosure Forms
27 Mar 2015
This past weekend, clocks were advanced by one hour, indicating that spring is around the corner. Likewise, a change in Bank of America Closing Disclosure forms is also around the corner. The relevant changes will take effect Aug. 1, 2015. In light of the prospective changes, Bank of America recently announced:
"[As] Bank of America continues to prepare for the Aug. 1, 2015 implementation of the Consumer Financial Protection Bureau's (CFPB) Integrated Mortgage Disclosures under the Real Estate Settlement Procedures Act (Regulation X) and the Truth In Lending Act (Regulation Z). With less than a year before the implementation date, we have begun sharing information with the real estate community.
Most recently, we communicated to settlement agents across the country that Bank of America will use Closing Insight, an industry tool developed by RealEC Technologies, to implement the CFPB's Integrated Mortgage Disclosures rule. Closing Insight will be used to manage communications between the bank and settlement agents, but it's important for real estate professionals to understand the process and what will change.
What is changing for the settlement agents you work with?
•    All documents, data and information exchanged between settlement agents and Bank of America will go through Closing Insight. Email, fax, and other document delivery methods will no longer be used to transfer documents to ensure that non-public, personal information is always protected.
Who will prepare and deliver the Closing Disclosure?
•    After working with the settlement agent to finalize and confirm all fees, Bank of America will generate the buyer/borrower Closing Disclosure and take responsibility for delivering it to ensure receipt three business days prior to loan closing. For purchase transactions, settlement agents will continue to deliver the seller's Closing Disclosure."
This important information will prepare you and your clients for the upcoming changes. As Florida's premier Title Insurance and real estate closing service provider, we want you to know that Marina Title is prepared for changes. Contact us today to learn more about our services and compliancy.
Testimonials
Jennie is an excellent real estate lawyer. When we sold our condo in Miami Beach she took care of all the legal documents. She was extremely professional and knowledgeable, and always very pleasant to work with. I would definitely recommend Jennie as a real estate lawyer.




Jennie represented me in a very contentious property sale. She was professional, detail oriented, and knowledgeable about the intricacies of what can come back as a problem. Jennie handled the entire sale, spoke with me about each detail as they came up. I would have no reason to look for another law firm. She is also friends with some of the brightest and dedicated attorneys anywhere. She made a very unpleasant event possible. I would recommend her to my dearest friends, and anyone else for that matter.




I'm an real estate investor from CA and trying to buy properties in Florida, i was looking for real estate attorney's who could help me reviewing my closing documents and i found Jennie's help was not only in a timely fashion but her extensive knowledge in real estate amazed me. She was thorough and complete, right away she was able to spot any potential risks in the contracts and that just made my day to have this peace of mind assurance from her. so i would recommend her service to others in similar needs like myself as well. Thanks again Jennie.




Jennie handled a business property purchase for me very recently, She was very professional kept me informed every step of the way through to closure. Jennie is also very knowledgeable as there were times I didn't quite understand certain legal terms & she explained them very clearly to me. I will also say that she is very trustworthy too & look forward to working with her on my next business purchase very soon. Excellent & highly recommendable.




Jennie is an excellent attorney. She is smart, well educated, diligent, friendly, reliable, and always a pleasure to work with. Jennie is always the first person I go to when I need legal advice. If you need a good lawyer I highly recommend her.



Insights