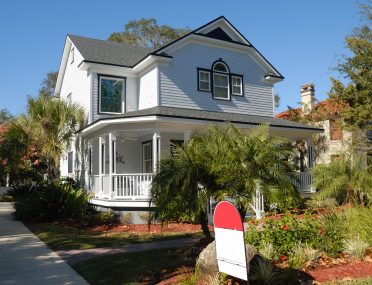 How to Dispute a Real Estate Appraisal in Florida
16 Jul 2021
Generally, banks will only lend buyers enough funds to buy a property priced near an appraisal value. Consequently, many sellers have no chance to set the price higher, even when the appraisal was not fair to determine the property's real value.
In this article, you will find out how to dispute a real estate appraisal in Florida.
Disputing a Real Estate Appraisal – Step-by-Step
Although you can dispute a real estate appraisal, it is not an easy task. Hence, before making any decision, it is crucial to consult with an expert title attorney to assess your situation. 
Many appraisers do not like to change the value of a property unless there is an error in the original appraisal report. Consequently, the first step to dispute a real estate appraisal is to get a full copy of the original appraisal.
Seeking Professional Guidance
With a copy of the appraisal report in hand, you must seek professional guidance with an expert attorney to evaluate your options. Also, if you are having a hard time trying to get a copy of the appraisal report, consult with a legal expert to know what to do to obtain it.
Double-checking the Appraisal Report
With the help of your attorney, you will make a detailed review of the appraisal report to look for any errors or comparisons that you do not agree with. In many cases, there is a possibility that the appraiser made a mistake while doing his/her job.
Common situations include placing your property in the wrong neighborhood, listing fewer rooms than the home has, and calculating less square footage. Other mistakes can negatively impact the appraisal process.
However, if there are no blatant errors in the report, you need to check the appraiser's homes to compare with your property.
Ultimately, a real estate appraisal is a professional opinion. The appraiser has to compare your property to similar homes to decide the current market value, which is a relative factor.
When appraising the value of a property, an appraiser can make inaccurate comparisons in several categories, including:
How long the property exists (e.g., newly built house, historical building, etc.)
The property's square footage, size of the lot, and size of the building
The property's current condition
The property's location (neighborhood)
The property's school district
Appraisers also evaluate factors such as if the property is built either as a customs house or tract house and if it has a stick-built structure or a modular structure.
Generally, the most accurate appraisal will compare properties that are as close to your as possible. It is crucial to pay attention to this aspect. Some appraisers tend to assign a value to a specific neighborhood.
Creating an Unofficial Appraisal
Then, it is time to find comparable properties that demonstrate the value of your property. Plus, you can list every feature that increases the value of your property, such as upgrades, home improvements, renovations, an amazing view to a beach or wildlife reserve, etc.
After gathering all the information, you need to create an unofficial appraisal showing the true value of your property and a document that demonstrates the initial appraisal was not accurate.
In your report, make sure to include a comparison between the appraiser-chosen properties and the properties that have the same level of upgrades and improvements as yours.
Petitioning a Second Appraisal
With the help of your attorney, you can also petition for a second appraisal with the original appraiser. In most cases, it will require you to ask the bank/lender that hires the appraiser to reconsider the assessment and do it one more time.
In this sense, your attorney can write a professional letter explaining the situation and challenging the accuracy of the original appraisal with feasible evidence.
Hiring Another Appraiser
Although it is not the ideal solution, many people prefer to hire an appraiser by themselves than arguing with an appraiser hired by a bank/lender. Undoubtedly, hiring a professional appraiser on your own will cost money.
Nonetheless, suppose you are sure that your property is worth more. In that case, it may be worthwhile to hire another appraiser to get a better selling price on it. However, be aware that most lenders tend not to accept a seller's appraisal, so make sure to assess your options before paying an appraiser on your own.
How to Dispute a Real Estate Appraisal in Florida? – Contact Us Today
At Marina Title, we have a team of legal experts to assess your situation and find the best strategy to challenge a home appraisal. Call us today at (305) 901-5628 or send us an email at Romy@MarinaTitle.com to schedule a consultation.
Testimonials
Jennie is an excellent real estate lawyer. When we sold our condo in Miami Beach she took care of all the legal documents. She was extremely professional and knowledgeable, and always very pleasant to work with. I would definitely recommend Jennie as a real estate lawyer.




Jennie represented me in a very contentious property sale. She was professional, detail oriented, and knowledgeable about the intricacies of what can come back as a problem. Jennie handled the entire sale, spoke with me about each detail as they came up. I would have no reason to look for another law firm. She is also friends with some of the brightest and dedicated attorneys anywhere. She made a very unpleasant event possible. I would recommend her to my dearest friends, and anyone else for that matter.




I'm an real estate investor from CA and trying to buy properties in Florida, i was looking for real estate attorney's who could help me reviewing my closing documents and i found Jennie's help was not only in a timely fashion but her extensive knowledge in real estate amazed me. She was thorough and complete, right away she was able to spot any potential risks in the contracts and that just made my day to have this peace of mind assurance from her. so i would recommend her service to others in similar needs like myself as well. Thanks again Jennie.




Jennie handled a business property purchase for me very recently, She was very professional kept me informed every step of the way through to closure. Jennie is also very knowledgeable as there were times I didn't quite understand certain legal terms & she explained them very clearly to me. I will also say that she is very trustworthy too & look forward to working with her on my next business purchase very soon. Excellent & highly recommendable.




Jennie is an excellent attorney. She is smart, well educated, diligent, friendly, reliable, and always a pleasure to work with. Jennie is always the first person I go to when I need legal advice. If you need a good lawyer I highly recommend her.



Insights