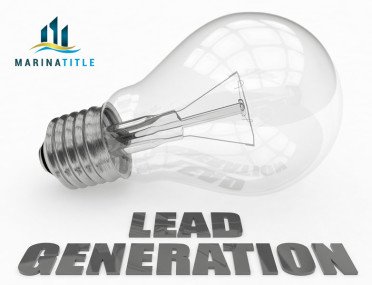 How to Generate Real Estate Leads Offline
06 Sep 2015
Real estate professionals thrive on marketing, lead generation and converting leads into actual customers. The Internet is the primary way these things happen. However, boots on the ground and physical connections are still a vital part of every professional's real estate strategy. Here are some tips for how to use your hobbies and offline activities to generate real estate leads for your business.
Using Your Hobbies
Your hobbies are one of the best means by which you can generate leads for your real estate business. Not only is it an effective means of networking and building contacts, but it allows you to enjoy every minute of the activity. Hobbies have communities, and by being part of such a community you have a unique opportunity to build a sphere of influence that will generate leads time and time again.
Social Communities
Of course you want to be a member of Facebook and Google+ for your hobby, but it's also important to engage in actual face-to-face interaction with your hobby community. Attend local meetups and clubs. These are great places to meet locals who may be in need of real estate services or expertise.
It does not matter whether you are an agent, investor or looking for someone in need of title insurance, meeting groups of new friends and colleagues will almost always open the door for generating new leads. Take advantage of this important resource.
Conventions
Go to conventions. The convention circuit cannot be stressed enough as a vital means by which you can make connections and generate leads.
While at a gathering or conference, take the time to strike up conversations with other people there. Start off by discussing personal interests, and lead into what you do for a living. Do not keep the conversation focused on you, but find out what their needs are and how you might help them. Remember, building a relationship is give and take.
Exchange Contact Information
Carry business cards with you everywhere you go, and never part from a new acquaintance without leaving them with your information. That way the next time they need help in the real estate industry, they will think about calling you. If you do not have business cards, get some. There are plenty of good and inexpensive (some all but free) services out there that you can use to create impressive cards with all of your contact information available.
Watch Your Surroundings
Whenever you are in a social situation, keep your eyes and ears open for opportunities. You might be surprised how often someone is discussing real estate needs. When this happens, you can politely join the conversation and ply your own expertise. Remember, a little good advice goes a long way. If you can answer a question or solve a simple problem, your new acquaintance could turn into an opportunity to generate real estate leads.
If you would like more information about title insurance and the real estate industry, contact us at info@marinatitle.com or by phone at (305) 901-5628.
Testimonials
"Very trustworthy title company. The attorneys and staff are all very kind, professional and responsive; they took their time and explained all the details on our closing. I had a bad experience with a different tittle company in the past where the paperwork was full of mistakes. I will only use Marina Title going forward. Highly recommend." – Guiselle




"A BUNCH OF KNOW IT ALL'S" and that is exactly what I need on my side! Dealing in this crazy world of Real Estate, I can always count on these top notch smarties to educate me and my clients while solving the issues as they inevitably pop up. The teams at Marina Title and the Law Offices of JURADO & FARSHCHIAN, P.L in North Miami provide a exceptional list of services. Each time I use them, I am always pleased with their results and at the end, I feel a little smarter myself! Thanks for the knowledge!" – Melton




"From the first time I talked to Jennie, I felt I am going to be in good hands with her representing me in a purchase of a luxury Condo in Miami. She was professional, honest, attentive, punctual and much more. She answered all my questions, revised the purchase and sale contract when needed and followed up on my transaction until it was closed. Her Escrow assistant Suzette is one of the greatest people I have worked with. She addressed my questions on the HUD statement, communicated promptly to HOA and my Insurance agent and was on top of it all. I truly appreciated someone like Suzette working on my real estate purchase. I am very greatful and would recommend her and Jennie anytime in the future." – Sam




"Ever since my very first real estate deal 6 years ago, I have been utilizing Marina Title to assist me with closing other deals. Jennie and her staff is some of the greatest people you will ever meet and work with in this business. They definitely go the extra mile to make sure their clients are well taken care of. I am consistently referring people to them, because of their professionalism." – Courtney




"Jennie is an excellent real estate lawyer. When we sold our condo in Miami Beach she took care of all the legal documents. She was extremely professional and knowledgeable, and always very pleasant to work with. I would definitely recommend Jennie as a real estate lawyer." – Richard



Insights