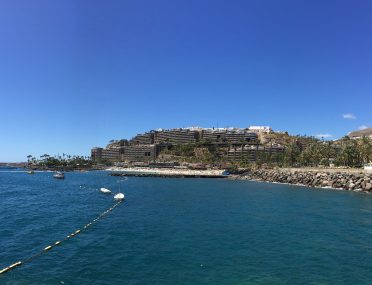 How to Rescind a Timeshare Purchase in Florida – Full Guide
09 Jul 2021
It is not hard to find people who want to rescind a timeshare purchase contract in Florida. Indeed, it is not easy to cancel a contract after signing it. Still, it is possible to get out of a timeshare contract if you are willing to put effort into the process.
In this article, you will discover how to rescind a timeshare purchase in Florida.
Canceling a Timeshare Purchase in Florida – As Provided by Law
If you bought a timeshare, but you are not satisfied with the decision, there are feasible ways to cancel the contract. The first step is to act as quickly as possible. Many people wait too much when trying to get rid of a timeshare, which is a mistake.
As provided by Florida law (Florida Statutes § 721.10 (1).), after purchasing a timeshare in, it is possible to cancel the contract up until "midnight of the 10th calendar day following whichever of the following days occurs later:
The contract's execution date
The day on which the purchaser received the last of all documents required to be provided to them, including the notice required by law, if applicable.
Canceling Your Timeshare Contract
Suppose you want to cancel your timeshare contract within the rescission period. In that case, you will need to notify the seller in writing (letter of cancelation).
As provided by Florida law (Florida Statutes § 721.10 (3).), the timeshare company must refund to you the total amount paid, minus the value of any benefits received.
Plus, the company must do it within 20 days after receiving the cancelation notice or within five days after receiving the funds from your cleared check, whichever is later.
In this sense, working with a legal expert to prepare and send a letter to the seller to cancel the timeshare is crucial. When drafting a cancelation letter, make sure to include:
The current date
The purchaser's name (in this case, your name as written on the contract)
The purchaser's address, phone number, and email contact
The company's name (the company responsible for the timeshare)
A description of the timeshare
The date of purchase
A clear statement that you are canceling the timeshare contract
Typically, you do not need a specific reason for canceling the timeshare contract. However, you need to explicitly state that the purpose of sending the letter is to cancel the contract.
For instance, using language such as "I am contacting Company X within the rescission period to cancel this timeshare contract" is the recommended approach. Regardless, the best way to ensure legal compliance is to work with an expert attorney.
Canceling a Foreign Timeshare Contract – Avoiding Trouble Abroad
It is common to find people who bought a timeshare in a foreign country (e.g., Mexico) but currently regret the decision. In such cases, it is fundamental to know the local laws to verify whether they have the right to cancel and how they can do it.
Although canceling a timeshare contract within the United States is difficult, canceling a foreign timeshare contract can be even more stressful.
In either case, it is fundamental to speak with an expert attorney before buying a timeshare in a foreign location. Especially to double-check the local laws to find the rescission period (if local laws even provide about it).
How to Rescind a Timeshare Purchase in Florida After the Rescission Period Has Expired
Once the rescission period is over, it is harder to get out of a timeshare contract. However, it is not impossible. In most cases, owners prefer to sell it to a new owner rather than seeking a refund.
However, it is not easy to resell a timeshare, especially as it does not appreciate over time. Regardless, be careful with resale scams.
Ultimately, a timeshare purchase contract is a legal agreement between two private parties in which each party has its obligations. This way, you will need to convince the company to release you from the contract to get out of the contract.
Suppose the company does not agree to release you amicably. Then, the only way to get out of the agreement is to work with an expert attorney to assess your situation.
We Can Help You to Rescind a Timeshare Purchase in Florida
It is crucial to understand the terms and provisions in a timeshare purchase contract before signing. Nonetheless, if you signed a timeshare purchase agreement but want to rescind it, it is possible to find a way out.
Waste no time. Call Marina Title today at (305) 901-5628 or send us an email at Romy@MarinaTitle.com to schedule a consultation.
Testimonials
Jennie is an excellent real estate lawyer. When we sold our condo in Miami Beach she took care of all the legal documents. She was extremely professional and knowledgeable, and always very pleasant to work with. I would definitely recommend Jennie as a real estate lawyer.




Jennie represented me in a very contentious property sale. She was professional, detail oriented, and knowledgeable about the intricacies of what can come back as a problem. Jennie handled the entire sale, spoke with me about each detail as they came up. I would have no reason to look for another law firm. She is also friends with some of the brightest and dedicated attorneys anywhere. She made a very unpleasant event possible. I would recommend her to my dearest friends, and anyone else for that matter.




I'm an real estate investor from CA and trying to buy properties in Florida, i was looking for real estate attorney's who could help me reviewing my closing documents and i found Jennie's help was not only in a timely fashion but her extensive knowledge in real estate amazed me. She was thorough and complete, right away she was able to spot any potential risks in the contracts and that just made my day to have this peace of mind assurance from her. so i would recommend her service to others in similar needs like myself as well. Thanks again Jennie.




Jennie handled a business property purchase for me very recently, She was very professional kept me informed every step of the way through to closure. Jennie is also very knowledgeable as there were times I didn't quite understand certain legal terms & she explained them very clearly to me. I will also say that she is very trustworthy too & look forward to working with her on my next business purchase very soon. Excellent & highly recommendable.




Jennie is an excellent attorney. She is smart, well educated, diligent, friendly, reliable, and always a pleasure to work with. Jennie is always the first person I go to when I need legal advice. If you need a good lawyer I highly recommend her.



Insights