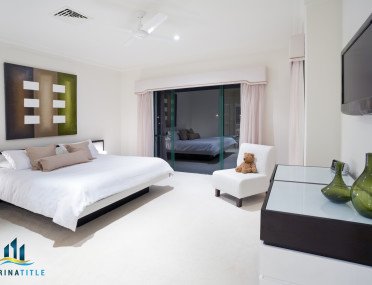 How to Take Advantage of the Soaring Luxury Market
01 Aug 2015
The real estate market in Florida is very strong, the bursting of the 2007 housing bubble all but forgotten. The luxury market presents an equally sunny picture. Realtors raring to sell luxury homes could not have chosen a better time; business in this niche of this industry is, in a word, booming. What follows is how to take advantage of the soaring luxury market in the Sunshine State.
The Opportunity Presented
The attentive realtor is presented with a unique opportunity to position him or herself as an expert in luxury homes. The key is to focus on the local level. This is important for several reasons, including the fact that luxury buyers are in short supply. A National Association of Realtors (NAR) study reported that only nine percent of all the homes bought in the U.S. were priced $500,000 and above. That statistic, for the record, includes both repeat and first-time buyers.
A Caution
To seize this chance, realtors should know that their prospective clients are far more informed than in previous decades, thanks to the Internet. Everything from market trends and news concerning the locale in question can be accessed within seconds via PC, laptop, tablet or smartphone. Buyers are more than likely to be very well educated, and should be handled with this assumption in mind. Visit Marina Title's Realtors page, for more information.
Naturally, those buyers who are prepared to put down $1 million or more to acquire a property will have very particularized tastes and concerns. Because a luxury buyer is spending a much larger sum of money than others would, he or she will in all probability a greater number of more complicated questions ready. Whether the property is beachfront, cliff-side or anything in between, realtors need to be well-prepared to answer buyer questions, no matter how specific.
Generational Differences
Bearing in mind the issues raised above, another factor to prepare for is the rise of the young luxury buyer. Younger individuals often have needs and desires that differ drastically from those of previous generations including, for example, the Baby Boomers. Such individuals may wish to transform what was once a dining room into a media or game room. Realtors may well want to adapt certain aspects of the space to encourage this type of buyer to see the very attractive possibilities lurking just beneath the surface.
The Keywords
Above all, modern luxury homebuyers want only the most well-connected, educated and highly seasoned realtor on their side. You must demonstrate, off- and online, your networking proficiency and the elite quality of the service you provide. Make full use of every resource at your disposal to build your agency's "brand," including marketing materials, a website and more.
In addition to the points listed above, the luxury market realtor could greatly benefit from the expert services Marina Title offers, each of which is efficiently tailored to exacting client specifications. If you have any questions regarding the luxury real estate market in Florida, or any subject relating to the sale of property in the Sunshine State, contact us by email at info@marinatitle.com, or by phone at (305) 901-5628.
Testimonials
"Very trustworthy title company. The attorneys and staff are all very kind, professional and responsive; they took their time and explained all the details on our closing. I had a bad experience with a different tittle company in the past where the paperwork was full of mistakes. I will only use Marina Title going forward. Highly recommend." – Guiselle




"A BUNCH OF KNOW IT ALL'S" and that is exactly what I need on my side! Dealing in this crazy world of Real Estate, I can always count on these top notch smarties to educate me and my clients while solving the issues as they inevitably pop up. The teams at Marina Title and the Law Offices of JURADO & FARSHCHIAN, P.L in North Miami provide a exceptional list of services. Each time I use them, I am always pleased with their results and at the end, I feel a little smarter myself! Thanks for the knowledge!" – Melton




"From the first time I talked to Jennie, I felt I am going to be in good hands with her representing me in a purchase of a luxury Condo in Miami. She was professional, honest, attentive, punctual and much more. She answered all my questions, revised the purchase and sale contract when needed and followed up on my transaction until it was closed. Her Escrow assistant Suzette is one of the greatest people I have worked with. She addressed my questions on the HUD statement, communicated promptly to HOA and my Insurance agent and was on top of it all. I truly appreciated someone like Suzette working on my real estate purchase. I am very greatful and would recommend her and Jennie anytime in the future." – Sam




"Ever since my very first real estate deal 6 years ago, I have been utilizing Marina Title to assist me with closing other deals. Jennie and her staff is some of the greatest people you will ever meet and work with in this business. They definitely go the extra mile to make sure their clients are well taken care of. I am consistently referring people to them, because of their professionalism." – Courtney




"Jennie is an excellent real estate lawyer. When we sold our condo in Miami Beach she took care of all the legal documents. She was extremely professional and knowledgeable, and always very pleasant to work with. I would definitely recommend Jennie as a real estate lawyer." – Richard



Insights