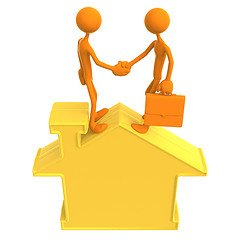 Marina Title Introduces Our New Website
27 Feb 2015
If you're not familiar with Marina Title, we want to welcome you to Florida's leading attorney-owned and operated title insurance company. With our sleek, new website and unparalleled services, Marina Title has become a leading partner amongst local real estate brokers. Our improved website keeps our real estate brokers informed and involved through ease and functionality. As you glide through the site, you'll see useful tools like the Closing Cost Calculator in addition to key features like Resources and our Blog, which hosts topical industry information and relevant news.
As your preferred in-house title company, Marina Title makes it easy to access the aid you need for your clients. Some key advantages for real estate brokers and agents partnering with Marina Title include:
•    24/7 access to attorneys
•    In-House Training and educational seminars for Realtors
•    Joint marketing
•    Paying to rent floor space
As with any substantial change, it will take time to adapt to the new requirements. We here at Marina Title, LLC. would be glad to provide training or further insight to help ease with the transition. In addition, we provide a variety of services to ensure your organization is operating with efficiency. From renting floor space in exchange for supplying in-house closing agents, conducting joint marketing ventures, providing access to attorneys with extensive knowledge in the real estate and business sectors, or presenting educational seminars for realtors and lenders- the options are endless.
Peruse the latest feed on our Facebook page, learn from title industry experts on LinkedIn, connect on Google+, and hear about our latest happenings on Twitter. As your preferred in-house title company, Marina Title makes it easy to access the aid you need for your clients. As a Realtor, you deserve a partner you can trust. Call Marina Title today at 305.901.5628
Testimonials
Jennie is an excellent real estate lawyer. When we sold our condo in Miami Beach she took care of all the legal documents. She was extremely professional and knowledgeable, and always very pleasant to work with. I would definitely recommend Jennie as a real estate lawyer.




Jennie represented me in a very contentious property sale. She was professional, detail oriented, and knowledgeable about the intricacies of what can come back as a problem. Jennie handled the entire sale, spoke with me about each detail as they came up. I would have no reason to look for another law firm. She is also friends with some of the brightest and dedicated attorneys anywhere. She made a very unpleasant event possible. I would recommend her to my dearest friends, and anyone else for that matter.




I'm an real estate investor from CA and trying to buy properties in Florida, i was looking for real estate attorney's who could help me reviewing my closing documents and i found Jennie's help was not only in a timely fashion but her extensive knowledge in real estate amazed me. She was thorough and complete, right away she was able to spot any potential risks in the contracts and that just made my day to have this peace of mind assurance from her. so i would recommend her service to others in similar needs like myself as well. Thanks again Jennie.




Jennie handled a business property purchase for me very recently, She was very professional kept me informed every step of the way through to closure. Jennie is also very knowledgeable as there were times I didn't quite understand certain legal terms & she explained them very clearly to me. I will also say that she is very trustworthy too & look forward to working with her on my next business purchase very soon. Excellent & highly recommendable.




Jennie is an excellent attorney. She is smart, well educated, diligent, friendly, reliable, and always a pleasure to work with. Jennie is always the first person I go to when I need legal advice. If you need a good lawyer I highly recommend her.



Insights