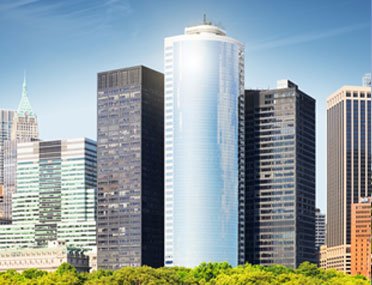 Miami, the next Singapore?
08 Jan 2015
Capped as one of America's most culturally diverse cities, Miami is becoming the new Singapore or the next London. It's fast emerging as an international city with foreign dollars supporting the economic boom.

History
Miami's history consists of a series of property rumbles and crumbles since its inception just over a hundred years ago. Before the crash in 2006, Miami's real estate industry induced more than 20,000 units of condominiums to a sparse downtown.
What's happening now?
In a radius that spans less than four square miles, Miami is hosting development of 69 residential condo towers with 18,400 units. Financed by foreign investors, the construction is projected to surpass the last economic boom, and ultimately make new economic records.
Today differs from the past in that not only residential condos, but also retail and several entertainment complexes, are being developed at an overwhelming pace. Large scale projects range from the $1 billion Brickell City Centre to the $2 billion Miami Worldcenter.
Cities like Los Angeles, Washington, D.C., Houston and New York are going through similar construction explosions. However, Miami is quite different since developers are focusing on foreign buyers looking to purchase luxurious condominiums.
Foreign conglomerates and oligarchs are drawn to Miami's international reputation as having elite nightlife, fashionable celebrities, and jet-set lifestyle and events. One such attraction is the annual Art Basel show that attracts the uber-rich every December.
Besides attractions for the ultra-wealthy, international crowds from Latin America, Russia and Europe can quickly find close-niche neighborhoods filled with speakers of their native language. Miami is also a safe place to escape foreign economic turmoil, political unrest, and high crime rates. Another benefit is the warm weather, tax incentives, pristine beaches, and sundry restaurants.
Future
Miami is transforming into a diverse city of young professionals who are adding to the creative work and play culture. Demographics are changing to an average age of 37. The future of the city is unforeseen, but there is a positive vibe among the many city-dwellers. Development is even moving to surrounding cities, pushing property values up and expanding the city limits.
Miami's revolution never stops. Marina Title is Florida's long-time title insurance and real estate closing service provider. Contact us today at (305) 901-5628 or info@marinatitle.com to learn how we can help you become a part of Miami's real estate boom.
Testimonials
"Very trustworthy title company. The attorneys and staff are all very kind, professional and responsive; they took their time and explained all the details on our closing. I had a bad experience with a different tittle company in the past where the paperwork was full of mistakes. I will only use Marina Title going forward. Highly recommend." – Guiselle




"A BUNCH OF KNOW IT ALL'S" and that is exactly what I need on my side! Dealing in this crazy world of Real Estate, I can always count on these top notch smarties to educate me and my clients while solving the issues as they inevitably pop up. The teams at Marina Title and the Law Offices of JURADO & FARSHCHIAN, P.L in North Miami provide a exceptional list of services. Each time I use them, I am always pleased with their results and at the end, I feel a little smarter myself! Thanks for the knowledge!" – Melton




"From the first time I talked to Jennie, I felt I am going to be in good hands with her representing me in a purchase of a luxury Condo in Miami. She was professional, honest, attentive, punctual and much more. She answered all my questions, revised the purchase and sale contract when needed and followed up on my transaction until it was closed. Her Escrow assistant Suzette is one of the greatest people I have worked with. She addressed my questions on the HUD statement, communicated promptly to HOA and my Insurance agent and was on top of it all. I truly appreciated someone like Suzette working on my real estate purchase. I am very greatful and would recommend her and Jennie anytime in the future." – Sam




"Ever since my very first real estate deal 6 years ago, I have been utilizing Marina Title to assist me with closing other deals. Jennie and her staff is some of the greatest people you will ever meet and work with in this business. They definitely go the extra mile to make sure their clients are well taken care of. I am consistently referring people to them, because of their professionalism." – Courtney




"Jennie is an excellent real estate lawyer. When we sold our condo in Miami Beach she took care of all the legal documents. She was extremely professional and knowledgeable, and always very pleasant to work with. I would definitely recommend Jennie as a real estate lawyer." – Richard



Insights