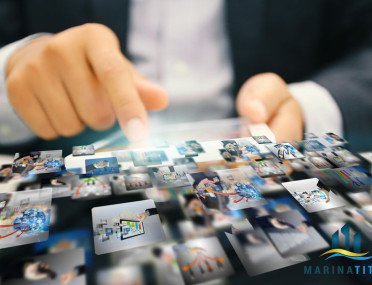 Social Media Marketing Ideas for Realtors
04 Sep 2015
Social media marketing is a vital part of every Realtor's Internet marketing strategy. Without it, you will have a difficult time maintaining an edge in today's extremely competitive real estate market. Everyone uses Facebook, but few people use it properly, and even fewer use the other kinds of social media tools that are necessary to give your real estate business a bump up. Here are some important tips for social media marketing for Realtors.
Blog!
While your website is the hub of your business, your blog is what drives people to your website. It acts as the primary focus between your home page and your social media accounts. Make sure you are engaging in proper SEO (Search Engine Optimization) strategies such as using the right keywords at the right times, and be sure that whenever you post a new blog, all of your social media link back to it.
Videos
There is an old saying that "print is dead." In some ways on the Internet, this is true. While people still read and engage on social media, videos are what attract and draw the eye. Make sure your videos are fun, laid back and still professional. Keep them short — the average viewer's attention span for online engagement is less than five minutes.
Invites and Reposting
Every social media account has a function that allows you to invite others via your email contacts. Use this service. The more followers you have on social media, the more likely you are to draw the attention of others and in time, build your leads and customer base.
When you have a strong group of followers on social media, encourage them to repost things that you put up. This will help to spread the word and get your name out there to even more people. It will also help your search engine rankings, especially if your posts lead back to your blog and website.
Graphics
Use professional, high quality graphics on your accounts. The better your graphic design, the more attractive your social media will be to others. Be careful, though, as there are pitfalls inherent in this.
Never, ever simply lift graphics from another website or somewhere else online, as these may be copyrighted. Be sure that the graphics you use are either your own, are in the public domain or carry a free license such as Creative Commons. If you are not sure, it is often best to engage the services of a professional or a pay service which provides licensed graphics and imagery.
Contact Information
Everything you put online should include your contact information in a standardized style. Not only does this make you easy to reach, but search engines will see that your contact info is spread around in various places and this can be a huge boon to your local social media marketing for Realtors.
Marina Title provides a complete range of title and settlement services to the Florida community. If you would like more information about what we do, email us at info@marinatitle.com or give us a call at (305) 901-5628.
Testimonials
"Very trustworthy title company. The attorneys and staff are all very kind, professional and responsive; they took their time and explained all the details on our closing. I had a bad experience with a different tittle company in the past where the paperwork was full of mistakes. I will only use Marina Title going forward. Highly recommend." – Guiselle




"A BUNCH OF KNOW IT ALL'S" and that is exactly what I need on my side! Dealing in this crazy world of Real Estate, I can always count on these top notch smarties to educate me and my clients while solving the issues as they inevitably pop up. The teams at Marina Title and the Law Offices of JURADO & FARSHCHIAN, P.L in North Miami provide a exceptional list of services. Each time I use them, I am always pleased with their results and at the end, I feel a little smarter myself! Thanks for the knowledge!" – Melton




"From the first time I talked to Jennie, I felt I am going to be in good hands with her representing me in a purchase of a luxury Condo in Miami. She was professional, honest, attentive, punctual and much more. She answered all my questions, revised the purchase and sale contract when needed and followed up on my transaction until it was closed. Her Escrow assistant Suzette is one of the greatest people I have worked with. She addressed my questions on the HUD statement, communicated promptly to HOA and my Insurance agent and was on top of it all. I truly appreciated someone like Suzette working on my real estate purchase. I am very greatful and would recommend her and Jennie anytime in the future." – Sam




"Ever since my very first real estate deal 6 years ago, I have been utilizing Marina Title to assist me with closing other deals. Jennie and her staff is some of the greatest people you will ever meet and work with in this business. They definitely go the extra mile to make sure their clients are well taken care of. I am consistently referring people to them, because of their professionalism." – Courtney




"Jennie is an excellent real estate lawyer. When we sold our condo in Miami Beach she took care of all the legal documents. She was extremely professional and knowledgeable, and always very pleasant to work with. I would definitely recommend Jennie as a real estate lawyer." – Richard



Insights