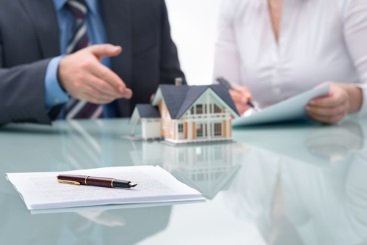 A Complete Guide to RESPA
14 Apr 2015
With the ever-present fluctuations in the housing market, it's important for consumers to be protected. This is precisely why the Federal Government enacted the Real Estate Settlement Procedures Act, more commonly known as RESPA. The enforcement of this legislation is administered by the Consumer Financial Protection Bureau (CFPB).
RESPA ensures that U.S. consumers receive access to the necessary financial information pertaining to mortgage costs. The most recent version of RESPA clarifies mortgage financing for consumers, making it easier to perform a free market search among settlement service providers. The Good Faith Estimate (GFE) is the standardized document that displays all financial information associated with a mortgage transaction, and is the primary instrument that allows for a straightforward comparison process between mortgage providers.
Itemized below are four of the primary consumer protection requirements under RESPA:
1.    The Good Faith Estimate (GFE) must be supplied to consumers during the mortgage loan application process.

2.    RESPA provides for tolerance levels for closing costs that help keep costs in line and prevent last minute surprises for the borrower.

3.    During any residential mortgage loan closing, a HUD Uniform Settlement Statement must be completed with its fees coming from the GFE.

4.    RESPA prohibits unearned fees. For example, if a lender receives a fee for referring an appraiser, it is known as a kickback, which is illegal.
PREPARE FOR CHANGES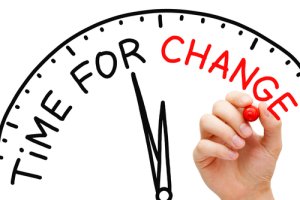 In the vein of understanding current rules and regulations, we are on the verge of welcoming a new set of industry changes. On August 1, 2015, the TILA-RESPA rule takes effect. Regardless of whether an application has been received, on August 1, the restrictions go into immediate effect and the use of the GFE, HUD-1, and Truth-in-Lending forms will become obsolete for most mortgage loans.
For more information on the TILA-RESPA rule, please visit cfpb.gov. At Marina Title, we apply our experience and professional expertise to provide our clients with a flawless transaction process. Whether you are a homebuyer or home seller, Realtor or lender, it is our goal to close your transaction quickly and efficiently. Call us to learn more about RESPA and the upcoming changes today.
Testimonials
Jennie is an excellent real estate lawyer. When we sold our condo in Miami Beach she took care of all the legal documents. She was extremely professional and knowledgeable, and always very pleasant to work with. I would definitely recommend Jennie as a real estate lawyer.




Jennie represented me in a very contentious property sale. She was professional, detail oriented, and knowledgeable about the intricacies of what can come back as a problem. Jennie handled the entire sale, spoke with me about each detail as they came up. I would have no reason to look for another law firm. She is also friends with some of the brightest and dedicated attorneys anywhere. She made a very unpleasant event possible. I would recommend her to my dearest friends, and anyone else for that matter.




I'm an real estate investor from CA and trying to buy properties in Florida, i was looking for real estate attorney's who could help me reviewing my closing documents and i found Jennie's help was not only in a timely fashion but her extensive knowledge in real estate amazed me. She was thorough and complete, right away she was able to spot any potential risks in the contracts and that just made my day to have this peace of mind assurance from her. so i would recommend her service to others in similar needs like myself as well. Thanks again Jennie.




Jennie handled a business property purchase for me very recently, She was very professional kept me informed every step of the way through to closure. Jennie is also very knowledgeable as there were times I didn't quite understand certain legal terms & she explained them very clearly to me. I will also say that she is very trustworthy too & look forward to working with her on my next business purchase very soon. Excellent & highly recommendable.




Jennie is an excellent attorney. She is smart, well educated, diligent, friendly, reliable, and always a pleasure to work with. Jennie is always the first person I go to when I need legal advice. If you need a good lawyer I highly recommend her.



Insights