New Construction & Developers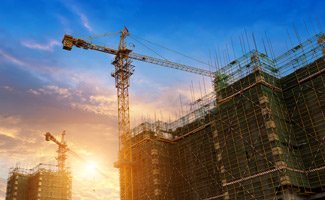 Our team at Marina Title has served the real estate development community for many years now. Over that time, we have closed thousands upon thousands of transactions. Regardless of the degree of complexity involved, no transaction has detracted from our sterling track record of success. Developers of any stripe, take note: we will gladly accommodate new construction or any of your development project needs, including insuring a construction loan, underwriting a break in priority issue or undertaking interim-construction disbursements. Marina Title is proud to provide the apex in customer service, innovative technology solutions and industry best practices.
No matter the scope of our clients' projects, from building a new home to erecting Miami's next colossal skyscraper, the professionals at Marina Title provide the services to meet and exceed any and all requirements. From the moment when a land survey is called for until the final coat of paint is applied, our experts offer comprehensive assistance throughout every step of the process. In addition, our experienced and knowledgeable attorneys will ably undertake any legal or administrative issues which might arise during the construction. We shoulder these burdens to allow our clients to complete their projects with the peace of mind only true trust can achieve.
Pre-Construction Services
At Marina Title, our specialties are manifold. From finding the perfect plot for a developer client's next project to analyzing public records discovered or conducting a land survey, we are possessed of the most in-depth knowledge concerning the Florida real estate market and any issues that might arise when undertaking new construction. As soon are services are employed, we proceed about the task of conducting a survey prior to our clients' acquisition of the land. We analyze and scrutinize in exacting detail the public records available that pertain to the plot in question. Any potential hazards, unforeseen circumstances (such as easements and other issues) and more will be compiled into a summary report, illuminating any and all risks associated with the property.
In addition, should there already exist a title associated with the property, we will conduct a thorough, all-inclusive title search in an effort to bring to light any issues surrounding the rightful ownership of said property. Therefore, our clients can be assured of the fact that the land they are acquiring is free of encumbrance. We can furthermore insure our clients' construction loans, for additional security. Marina Title works with the government agencies overseeing the various aspects of construction and development in the State of Florida in order to accelerate the approval process for our clients' projects.
Trust the Experts
Experienced developers will perhaps have noted by this point that the above-described tasks could be completed in-house. Considering, however, the preciousness of time as a resource and how easily errors might be made, trusting the experts at Marina Title is the safest, surest means to achieving the successful and completely satisfactory resolution of any new construction. Errors as simple as common misspellings could delay the beginning or conclusion of a project for days, weeks or even months. The risk of such small but terribly significant mistakes is all too great.
The analysis of series after series of complex maps, documents and other public records can be time-consuming to the point of being utterly counterproductive. Moreover, getting a swift reply from the government agencies in charge of allotting permits can be an ordeal in and of itself. Trusting the team at Marina Title can mean the difference between starting a project on time and, possibly, never starting it at all. We are endowed with the expertise to deal with any issues that might arise to hamper the satisfactory conclusion of your project. For more information concerning our services and how these can benefit you, Contact us today at (305) 901-5628 or email us at Info@MarinaTitle.com
Become a ClientTitle Insurance CalculatorPlace An Order
Testimonials
"Very trustworthy title company. The attorneys and staff are all very kind, professional and responsive; they took their time and explained all the details on our closing. I had a bad experience with a different tittle company in the past where the paperwork was full of mistakes. I will only use Marina Title going forward. Highly recommend." – Guiselle




"A BUNCH OF KNOW IT ALL'S" and that is exactly what I need on my side! Dealing in this crazy world of Real Estate, I can always count on these top notch smarties to educate me and my clients while solving the issues as they inevitably pop up. The teams at Marina Title and the Law Offices of JURADO & FARSHCHIAN, P.L in North Miami provide a exceptional list of services. Each time I use them, I am always pleased with their results and at the end, I feel a little smarter myself! Thanks for the knowledge!" – Melton




"From the first time I talked to Jennie, I felt I am going to be in good hands with her representing me in a purchase of a luxury Condo in Miami. She was professional, honest, attentive, punctual and much more. She answered all my questions, revised the purchase and sale contract when needed and followed up on my transaction until it was closed. Her Escrow assistant Suzette is one of the greatest people I have worked with. She addressed my questions on the HUD statement, communicated promptly to HOA and my Insurance agent and was on top of it all. I truly appreciated someone like Suzette working on my real estate purchase. I am very greatful and would recommend her and Jennie anytime in the future." – Sam




"Ever since my very first real estate deal 6 years ago, I have been utilizing Marina Title to assist me with closing other deals. Jennie and her staff is some of the greatest people you will ever meet and work with in this business. They definitely go the extra mile to make sure their clients are well taken care of. I am consistently referring people to them, because of their professionalism." – Courtney




"Jennie is an excellent real estate lawyer. When we sold our condo in Miami Beach she took care of all the legal documents. She was extremely professional and knowledgeable, and always very pleasant to work with. I would definitely recommend Jennie as a real estate lawyer." – Richard



Insights