Our Clients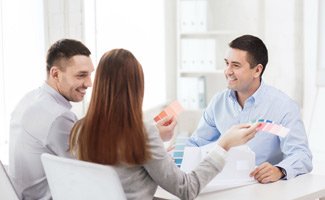 Marina Title represents clients from nearly every facet of the real estate industry. As such, our attorneys have extensive practice expertise resolving a wide array of issues associated with the market. From home buyers to developers, investors to commercial property owners, Marina Title offers premier title and settlement services to Florida's diverse real estate community.
Residential
Home buying and selling can often become a complex proposition. Marina Title offers services that assist in the process and relieve any tension. Potential home buyers may be interested in our title search service, which will reveal any issues that could hinder the sale. In addition, we offer a premier escrow service that will expertly facilitate the transfer of funds between buyer and seller. Finally, we offer title insurance to protect new homeowners from financial loss, should an issue with the title force them to partially or wholly forfeit the property.
Commercial
Transactions involving commercial real estate require a higher degree of expertise than most other purchases. At Marina Title, our team of experienced professionals understand the intricacies involved with industrial, commercial, development and other high-liability deals. Whether you are a commercial real estate lender, attorney, investor, builder, asset manager or developer, our services can facilitate even the most elaborate transactions so all parties involved know their interests are secure.
Pre-Construction
Before you ever break ground, there are often legal and administrative issues that must be resolved on a construction site. Marina Title can assist with surveying the land, investigating any claims against the land and ensuring your investment is sound. Once that is accomplished, our attorneys can work with the Florida Division of Real Estate to get the development approved. In addition, we can set up a meeting between the developer, attorney, contractors and other parties to establish communication.
New Construction and Development
Marina Title offers many different services to developers to make sure the project stays on track. Our attorneys can handle any legal issues that may arise so you can focus on the construction itself. In addition, we can evaluate your insurance policy to ensure you have the proper coverage for the job. We can also keep secure any construction loan and disburse it as needed. When the development is complete, Marina Title can gather the closing documents and offer escrow services to facilitate the sale.
Short Sales and Foreclosures
Short-sale investors generally take some of the biggest risks out of any real estate buyer in Florida. As such, it is imperative to have a legal team on your side for any transaction. Marina Title is there from start to finish. Our same-day title searches can give you in-depth information into the history of the property. In addition, our immediate pre-HUD and HUD statement preparations guarantee a quicker transfer of property ownership. We can handle any potential issues and paperwork so you can focus on flipping the property.
Additional Real Estate Services
Whether you are a lender, buyer, seller, investor or developer, Marina Title's services can assist in the facilitation of your next transaction. Our escrow services will ensure you are paid properly and fully. In addition, our title search and insurance services grant you peace of mind that your investment is sound and protected. Our closing staff offers expertise in completing and filing all documentation to complete the sale. Marina Title can also help foreign nationals navigate the complex laws surrounding international investment.
Wherever you fit into the Florida real estate market, Marina Title's premier services can help. For more information or to start an order, use the links below or give us a call at 1 (800) 610-4750.

Become a Client Closing Cost CalculatorPlace An Order
Testimonials
Jennie is an excellent real estate lawyer. When we sold our condo in Miami Beach she took care of all the legal documents. She was extremely professional and knowledgeable, and always very pleasant to work with. I would definitely recommend Jennie as a real estate lawyer.




Jennie represented me in a very contentious property sale. She was professional, detail oriented, and knowledgeable about the intricacies of what can come back as a problem. Jennie handled the entire sale, spoke with me about each detail as they came up. I would have no reason to look for another law firm. She is also friends with some of the brightest and dedicated attorneys anywhere. She made a very unpleasant event possible. I would recommend her to my dearest friends, and anyone else for that matter.




I'm an real estate investor from CA and trying to buy properties in Florida, i was looking for real estate attorney's who could help me reviewing my closing documents and i found Jennie's help was not only in a timely fashion but her extensive knowledge in real estate amazed me. She was thorough and complete, right away she was able to spot any potential risks in the contracts and that just made my day to have this peace of mind assurance from her. so i would recommend her service to others in similar needs like myself as well. Thanks again Jennie.




Jennie handled a business property purchase for me very recently, She was very professional kept me informed every step of the way through to closure. Jennie is also very knowledgeable as there were times I didn't quite understand certain legal terms & she explained them very clearly to me. I will also say that she is very trustworthy too & look forward to working with her on my next business purchase very soon. Excellent & highly recommendable.




Jennie is an excellent attorney. She is smart, well educated, diligent, friendly, reliable, and always a pleasure to work with. Jennie is always the first person I go to when I need legal advice. If you need a good lawyer I highly recommend her.



Insights