Foreign Nationals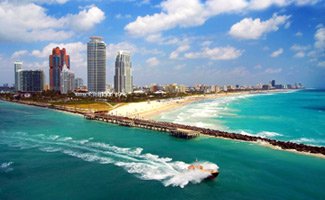 Global real estate buyers and investors are attracted to Florida for many of the same reasons as their domestic counterparts. But foreign nationals engaged in Florida real estate transactions also have their own unique motivations, concerns, and objectives, and face cross-border legal and tax issues that are at once complex and critical to the closing of their real estate purchase or sale transaction.
We at Marina Title understand the needs of foreign nationals buying and selling Florida real estate. Our team of title and legal professionals has worked with individuals from around the world providing tailored title, escrow, settlement, and closing services to address the variety of matters that foreign nationals must navigate to successfully purchase and sell Florida real estate.
No matter where you may be from, the team at Marina Title will be here, standing ready to be your partner and guide throughout your Florida closing transaction. We have deep roots in Florida's real estate market, and our attorneys and title professionals have extensive experience assisting foreign buyers, sellers, and investors in commercial and residential transactions of all sizes and complexity. Our attorneys are particularly well-versed in the Foreign Investment in Real Property Tax Act (FIRPTA), allowing us to address the law's legal and tax requirements and limitations.
Our services for foreign nationals include:
Closing Services for Residential & Commercial Transactions
Title Examination and Title Insurance
Escrow Services
Refinance Transactions
Remote Online Notary (RON) Services
FIRPTA Counseling and Representation
Deed & Title Transfers
Assistance with Ways to Take Title (including Corporate Formation)
Section 1031 Tax-Deferred Exchanges
Whether you are a foreign investor seeking to buy or sell Florida real estate or are considering selling to or buying property owned by a foreign national, Marina Title can provide you with the comprehensive title, escrow, and closing services to help you achieve your objectives. We also have a multilingual staff that speaks Spanish, Farsi, and other languages. To learn more about our services, contact us today at (305) 901-5628 or email us at Info@MarinaTitle.com
Become a Client Title Insurance CalculatorPlace An Order
Testimonials
"Very trustworthy title company. The attorneys and staff are all very kind, professional and responsive; they took their time and explained all the details on our closing. I had a bad experience with a different tittle company in the past where the paperwork was full of mistakes. I will only use Marina Title going forward. Highly recommend." – Guiselle




"A BUNCH OF KNOW IT ALL'S" and that is exactly what I need on my side! Dealing in this crazy world of Real Estate, I can always count on these top notch smarties to educate me and my clients while solving the issues as they inevitably pop up. The teams at Marina Title and the Law Offices of JURADO & FARSHCHIAN, P.L in North Miami provide a exceptional list of services. Each time I use them, I am always pleased with their results and at the end, I feel a little smarter myself! Thanks for the knowledge!" – Melton




"From the first time I talked to Jennie, I felt I am going to be in good hands with her representing me in a purchase of a luxury Condo in Miami. She was professional, honest, attentive, punctual and much more. She answered all my questions, revised the purchase and sale contract when needed and followed up on my transaction until it was closed. Her Escrow assistant Suzette is one of the greatest people I have worked with. She addressed my questions on the HUD statement, communicated promptly to HOA and my Insurance agent and was on top of it all. I truly appreciated someone like Suzette working on my real estate purchase. I am very greatful and would recommend her and Jennie anytime in the future." – Sam




"Ever since my very first real estate deal 6 years ago, I have been utilizing Marina Title to assist me with closing other deals. Jennie and her staff is some of the greatest people you will ever meet and work with in this business. They definitely go the extra mile to make sure their clients are well taken care of. I am consistently referring people to them, because of their professionalism." – Courtney




"Jennie is an excellent real estate lawyer. When we sold our condo in Miami Beach she took care of all the legal documents. She was extremely professional and knowledgeable, and always very pleasant to work with. I would definitely recommend Jennie as a real estate lawyer." – Richard