Investor Services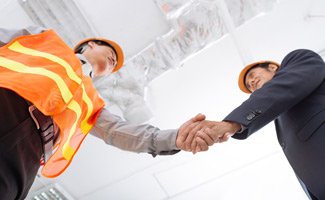 As an investor friendly title company, Marina Title works with investors of all stripes, including developers, wholesalers, rehabbers, buy-and-hold investors, and private and hard money lenders. We provide closing, escrow and settlement services, title searches, lien mitigation services, and title insurance to provide our investor clients with the clarity and confidence they need to move forward with their investment. 
We understand that thorough due diligence and a comprehensive understanding of title, ownership, tax, and legal issues are foundational to the success of any real estate investment. That is why the attorney-owned and operated team at Marina Title leverages its substantial resources, decades of title expertise, and a team of title and legal professionals committed to our clients' success to quickly and efficiently identify potential problems that could threaten a closing transaction. We move promptly and decisively in our efforts to resolve any ownership or title concerns, mitigate liens, and deliver clean title. Our closing services for investors focus on consummating their transactions without delay or avoidable stumbling blocks.   
We provide a wide range of title, escrow, settlement, closing, and related services for real estate investors throughout the State of Florida, including:
Handling assignment closings and double closings

Obtaining lien and title searches

Examining the property's title

Preparing and issuing title insurance

Lien mitigation and resolution of municipal code violations

Resolving title issues for distressed properties

Obtaining association payoffs

Handling tax, mortgage, and lien payoffs

Ordering and reviewing land surveys

Holding escrow

Short sale negotiations

Transactional funding 

Closing/title services for foreclosure and REO properties

Private/hard money loan services

Remote online notary (RON) services

1031 Tax-Deferred Exchanges

Establishing land trusts

Probate administration for estate properties

Foreign national representation (including FIRPTA)

Foreclosure and tax deed auction purchases

Unity of Title services

Quiet Title actions
Our team of legal and title professionals also specialize in short sale negotiations, purchases of foreclosure and other distressed properties, and real estate owned (REO) transactions. We are well-versed in handling closings involving estate and probate properties, including clearing title issues related to probate. Our experienced on-staff probate attorneys are also available to handle the probate estate administration.
Marina Title is also proficient in assisting investors with 1031 exchange transactions, which is an IRS tax code that allows investors to defer capital gains taxes on the sale of their investment properties. For foreign investors, we have substantial experience with the unique legal and financial issues involved in such cross-border transactions, including representation for closings that involve the Foreign Investment in Real Property Tax Act (FIRPTA).
Tailored Services for Wholesalers & Rehabbers
At Marina Title, we recognize that investors focused on wholesaling and rehabbing have unique needs and concerns. Tight deadlines of most wholesale contracts require quick and trouble-free closings, which can only occur if title to the subject property is free and clear of any problems—such as liens, creditor judgments, missing deeds, and various other hazards—that can negatively impact the transaction and the end buyer.  
The investor-friendly title services we provide take into account every aspect of the wholesale and rehab process. From assisting with contracts and assignment agreements, to arranging for transactional funding (or a private loan) and handling double closings, our real estate and title professionals have what it takes to get your deal closed in an efficient and smooth matter. We will also get all the relevant paperwork in order, carefully exam title, draft an effective title insurance policy, and work hard to ensure that the assignment or double closing is conducted smoothly and efficiently.
Developer Services
Our team of title professionals, including Marina Title's attorney owners and operators, have substantial experience representing developers, owners, and lenders with the acquisition, sale, permitting, development, and leasing of residential, commercial, and industrial real estate projects throughout Florida. We work closely with our developer clients on all types of development projects, including single-family homes, multifamily buildings, office buildings, shopping centers, hospitals and medical offices, industrial properties, hotels and restaurants, warehouses, residential and commercial condominium developments, and mixed-use projects. For more information, please visit our Developer Services page.
Private and Hard Money Services
Private and hard money lenders turn to Marina Title for title and closing services because they know that our combination of speed, service, and thorough due diligence are particularly well-suited to their needs. Our legal and title professionals assist private and hard money lenders by:
Running thorough lien and title searches

Resolving title issues 

Preparing loan packages 

Making sure the borrower obtains property insurance 

Handling the closing and disbursement of funds

Paying off any judgments, existing mortgages, and liens at closing

Issuing a lender's title insurance policy to protect the lender's lien position

Handling draw disbursements for construction loans
Contact Us Today!
If you are seeking to invest in Florida real estate, we welcome the opportunity to help you realize your goals. At Marina Title, we understand the unique needs and concerns of real estate investors like you and will efficiently shepherd your transaction to closing so you can reap the substantial rewards of your venture. We provide closing, title, and escrow services for investors throughout the State of Florida.
To learn more about our services for investors of Florida real estate, please call Marina Title at (305) 901-5628 or email Info@marinatitle.com.
Become a Client Title Insurance CalculatorPlace An Order
Testimonials
"Very trustworthy title company. The attorneys and staff are all very kind, professional and responsive; they took their time and explained all the details on our closing. I had a bad experience with a different tittle company in the past where the paperwork was full of mistakes. I will only use Marina Title going forward. Highly recommend." – Guiselle




"A BUNCH OF KNOW IT ALL'S" and that is exactly what I need on my side! Dealing in this crazy world of Real Estate, I can always count on these top notch smarties to educate me and my clients while solving the issues as they inevitably pop up. The teams at Marina Title and the Law Offices of JURADO & FARSHCHIAN, P.L in North Miami provide a exceptional list of services. Each time I use them, I am always pleased with their results and at the end, I feel a little smarter myself! Thanks for the knowledge!" – Melton




"From the first time I talked to Jennie, I felt I am going to be in good hands with her representing me in a purchase of a luxury Condo in Miami. She was professional, honest, attentive, punctual and much more. She answered all my questions, revised the purchase and sale contract when needed and followed up on my transaction until it was closed. Her Escrow assistant Suzette is one of the greatest people I have worked with. She addressed my questions on the HUD statement, communicated promptly to HOA and my Insurance agent and was on top of it all. I truly appreciated someone like Suzette working on my real estate purchase. I am very greatful and would recommend her and Jennie anytime in the future." – Sam




"Ever since my very first real estate deal 6 years ago, I have been utilizing Marina Title to assist me with closing other deals. Jennie and her staff is some of the greatest people you will ever meet and work with in this business. They definitely go the extra mile to make sure their clients are well taken care of. I am consistently referring people to them, because of their professionalism." – Courtney




"Jennie is an excellent real estate lawyer. When we sold our condo in Miami Beach she took care of all the legal documents. She was extremely professional and knowledgeable, and always very pleasant to work with. I would definitely recommend Jennie as a real estate lawyer." – Richard