Residential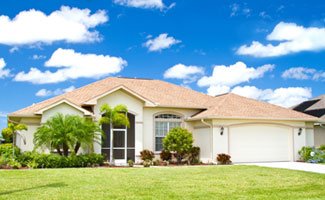 The team at Marina Title is entirely composed of seasoned title insurance and settlement professionals. Our experience is as wide-ranging as it is in-depth in all manner of residential real estate transactions in the State of Florida. Whether our clients' transaction involves only the standard purchase of a residential property or unforeseen complications arise surrounding documents or rights of ownership, our mission is to provide for the every need of those whom we represent. Regardless of whether or not the purchaser or lender chooses to finance or the financing is stand-alone, we offer a broad range of the most effective title and closing solutions available throughout this state. We will continuously strive to provide clients with the greatest degree of protection possible. When you pursue homeownership, or the sale of a home, we will ensure that you are covered and guarded against any and all eventualities, so that you can remain comfortable throughout the entirety of the process.
At Marina Title, we offer a tremendous slew of title and closing services designed to ensure that each of our clients' closings proceed as smoothly as possible. We want nothing more than for our clients to experience the easiest and most effortless purchasing or selling process that we can give them. In addition, we understand the absolute necessity of adequate title policy coverage. Therefore, we extend purely excellent coverage to each of our clients. Ensuring your wellbeing is our business as we guide you through the homebuying or selling process.
Services and Resources for Homebuyers and Sellers
Our Marina Title team will streamline our every client's real estate transaction experience, whether he or she plans to buy a first, second or fifth home. We harbor that same level of care and concern for our seller clients. With many years of experience under our collective belt, we are fiscally and structurally strong and responsible. Our strength stems from our devotion to the ideals of integrity and responsibility, which tenets we apply to our every interaction with our clients. To that end, with each new day we undertake the task of refining a suite of products and services designed to simplify your buying or selling process.
An industry-leading firm, Marina Title provides a host of technological tools to benefit our clients. By way of example, our Title Fee Calculator is an online resource whose purpose it is to obtain settlement-related costs such as recording fees, transfer taxes, endorsement charges, title insurance premiums and other costs intrinsic to the closing process. Our owner's title insurance policy provides expansive title coverage for owners of one- and multi-family residences, including condominiums. Simply put, our standard policy eclipses those of our competition as it automatically gives our clients the greatest, most comprehensive quality of coverage possible. The professional land services offered by Marina Title include residential land surveys, electronic document delivery and many others that each ensure that the closing process is completed smoothly and to the complete satisfaction of all parties, especially our clients. Submitting and receiving orders and other documents is streamlined thanks to our suite of online tools.
Marina Title Works for You
Comprehensive protection of your financial wellbeing and legal rights lies at the heart of our mission here at Marina Title. We only deem our performance satisfactory when your property transaction has successfully closed and not one single task remains to be completed. Whether buying or selling, our clients' utter peace of mind is our primary concern. For more information concerning the services we provide and how these can benefit you. Contact us today at (305) 901-5628 or email us at Info@MarinaTitle.com
Become a Client Title Insurance CalculatorPlace An Order
Testimonials
"Very trustworthy title company. The attorneys and staff are all very kind, professional and responsive; they took their time and explained all the details on our closing. I had a bad experience with a different tittle company in the past where the paperwork was full of mistakes. I will only use Marina Title going forward. Highly recommend." – Guiselle




"A BUNCH OF KNOW IT ALL'S" and that is exactly what I need on my side! Dealing in this crazy world of Real Estate, I can always count on these top notch smarties to educate me and my clients while solving the issues as they inevitably pop up. The teams at Marina Title and the Law Offices of JURADO & FARSHCHIAN, P.L in North Miami provide a exceptional list of services. Each time I use them, I am always pleased with their results and at the end, I feel a little smarter myself! Thanks for the knowledge!" – Melton




"From the first time I talked to Jennie, I felt I am going to be in good hands with her representing me in a purchase of a luxury Condo in Miami. She was professional, honest, attentive, punctual and much more. She answered all my questions, revised the purchase and sale contract when needed and followed up on my transaction until it was closed. Her Escrow assistant Suzette is one of the greatest people I have worked with. She addressed my questions on the HUD statement, communicated promptly to HOA and my Insurance agent and was on top of it all. I truly appreciated someone like Suzette working on my real estate purchase. I am very greatful and would recommend her and Jennie anytime in the future." – Sam




"Ever since my very first real estate deal 6 years ago, I have been utilizing Marina Title to assist me with closing other deals. Jennie and her staff is some of the greatest people you will ever meet and work with in this business. They definitely go the extra mile to make sure their clients are well taken care of. I am consistently referring people to them, because of their professionalism." – Courtney




"Jennie is an excellent real estate lawyer. When we sold our condo in Miami Beach she took care of all the legal documents. She was extremely professional and knowledgeable, and always very pleasant to work with. I would definitely recommend Jennie as a real estate lawyer." – Richard



Insights