Residential Title Services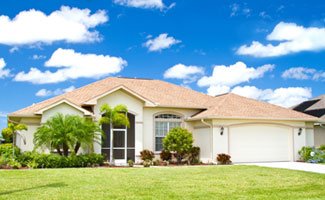 A home to start or raise a family, a second home to enjoy your retirement, or an investment that promises substantial returns – these are some of the objectives at the heart of real estate closings. A timely, trouble-free, and conclusive closing is a goal shared by all parties involved in a real estate transaction. And for those purchasing or selling residential property, covering every possible base, answering all questions, and resolving any potential problems is even more critical.
At Marina Title, we recognize how much money, time, effort, and energy individuals put into purchasing or selling a home or other residential property. Leveraging our extensive experience, expansive network of allied real estate professionals, and personal commitment, we provide exceptional residential title search, title insurance, settlement, escrow, and closing services for buyers, sellers, and investors throughout the State of Florida. We also assist borrowers with residential and commercial refinance closings to successfully cash out the equity of their house or refinance into a new loan.
The many complexities involved in concluding a real estate transaction – voluminous mortgage, title, and other documentation to review and sign, often confusing language and terms, and an unfamiliar process – can be overwhelming, especially for those with limited experience purchasing or selling real estate. That is why we at Marina Title pride ourselves on our accessibility and personal service. We want our clients to understand what to expect and feel comfortable with their residential transaction at every step, from contract to closing.
Marina Title's title and closing services for Florida residential real estate transactions include:
Holding escrow in a trust account
Obtaining lien and title searches
Examining the property's title
Clearing title issues
Preparing and issuing title insurance
Assisting with loan & financing matters
Lien mitigation and resolution
Handling tax, mortgage, and lien payoffs
Obtaining association payoffs
Ordering and reviewing land surveys
Drafting tenant estoppels
Preparation/review of the closing statement
Drafting the conveyance documents
Conducting the closing
Title and closing services for residential refinance
Assisting with ways to take title (including corporate formation)
Preparing post-occupancy agreements/assignments of leases
Handling all disbursements after closing
Probate services for estate properties
We attend to every detail until the keys change hands, using our decades of collective experience in Florida title and real estate matters to deliver clean title, insure against defects or encumbrances, and facilitate a smooth closing that leaves our clients with the peace of mind that comes from knowing that their interests have been protected and expectations exceeded.
Whatever your objectives for your Florida residential real estate closing, Marina Title stands ready to assist you with unmatched service and an unwavering commitment to your complete satisfaction.
To learn more about Marina Title's residential title, escrow, and closing services, please contact us today at (305) 901-5628 or email us at Info@MarinaTitle.com.
Become a Client Title Insurance CalculatorPlace An Order
Testimonials
"Very trustworthy title company. The attorneys and staff are all very kind, professional and responsive; they took their time and explained all the details on our closing. I had a bad experience with a different tittle company in the past where the paperwork was full of mistakes. I will only use Marina Title going forward. Highly recommend." – Guiselle




"A BUNCH OF KNOW IT ALL'S" and that is exactly what I need on my side! Dealing in this crazy world of Real Estate, I can always count on these top notch smarties to educate me and my clients while solving the issues as they inevitably pop up. The teams at Marina Title and the Law Offices of JURADO & FARSHCHIAN, P.L in North Miami provide a exceptional list of services. Each time I use them, I am always pleased with their results and at the end, I feel a little smarter myself! Thanks for the knowledge!" – Melton




"From the first time I talked to Jennie, I felt I am going to be in good hands with her representing me in a purchase of a luxury Condo in Miami. She was professional, honest, attentive, punctual and much more. She answered all my questions, revised the purchase and sale contract when needed and followed up on my transaction until it was closed. Her Escrow assistant Suzette is one of the greatest people I have worked with. She addressed my questions on the HUD statement, communicated promptly to HOA and my Insurance agent and was on top of it all. I truly appreciated someone like Suzette working on my real estate purchase. I am very greatful and would recommend her and Jennie anytime in the future." – Sam




"Ever since my very first real estate deal 6 years ago, I have been utilizing Marina Title to assist me with closing other deals. Jennie and her staff is some of the greatest people you will ever meet and work with in this business. They definitely go the extra mile to make sure their clients are well taken care of. I am consistently referring people to them, because of their professionalism." – Courtney




"Jennie is an excellent real estate lawyer. When we sold our condo in Miami Beach she took care of all the legal documents. She was extremely professional and knowledgeable, and always very pleasant to work with. I would definitely recommend Jennie as a real estate lawyer." – Richard