Developers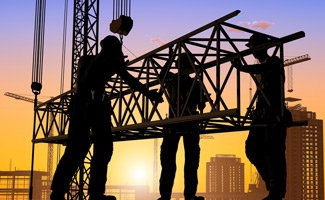 Whether you are building a new home, subdivision, office park or skyscraper in Florida, developers can benefit from having a title company on their side. Marina Title provides many different beneficial services, from the time you begin surveying different plots of land to the time the keys are handed over to the new business owner. Our experienced attorneys can make sure the legal and administrative issues are handled so you can focus on getting the building constructed and satisfying your client.
Preconstruction Services
Marina Title can help developers find the perfect plot of land for their next project. Before you purchase the land, we will survey it and analyze any public records regarding the plot. You will know of any dangers, such as underground wiring or mineral deposits, before breaking ground. In addition, our team will work with any government agency, such as the Florida Division of Real Estate, to get the development approved. If there is a title already associated with the land, a title search will be conducted to make sure it is a sound investment. We can also insure any construction loan to grant you peace of mind.
As any experienced developer knows, these are all tasks that could be conducted on your own. But, that is very time-consuming and often means analyzing complex documents and maps. This, in addition to dealing with government agencies alone, could mean setting the project back by months. The legal team at Marina Title can go through this process thoroughly and relatively quickly to set up the venture for success from the start.
During Construction
Unfortunately, every construction site has its issues. From mechanical issues to worker injuries, even the smallest problem can become major if the right systems and documentation are not in place. Working with a title company can alleviate many of these issues before they happen.
Before the foundation is ever laid, Marina Title can organize a meeting with every entity involved, from the builders to architects and even the project attorneys, to ensure everyone knows their role and to establish coordination. In this way, problems will be minimized. We can also analyze your project to make sure you have the correct insurance for the construction, and that you are not paying for coverage you do not need. In addition, we can make sure your funds are being utilized properly by your team by undertaking interim-construction disbursements. Nearly any kind of administrative or legal obstacle you face can be handled by our team, allowing you to focus on the jobsite itself.
Finishing the Project
As the construction comes to a close and you are preparing to hand over the property to your client, issues can still appear. Marina Title will organize the closing documents so the entire process runs smoothly. As soon as the closing documents are signed and made official, our escrow services will distribute the funds to you and your team. Even the most complex sales are not an issue for our team of seasoned attorneys.
Not having a title company working with you through the entire development process can be detrimental to the project. Rather than focusing on the job at hand, you could be stuck dealing with title issues, government interference, insurance problems and other matters that could be handled offsite. Having a title company to whom you can hand off these issues can minimize these concerns.
The team at Marina Title has many years of experience underwriting and closing multi-site residential and commercial construction transactions. We have the expertise to handle nearly any issue that could potentially hinder your project. For more information on our services and how they could benefit youContact us today at (305) 901-5628 or email us at Info@MarinaTitle.com
Become a Client Title Insurance CalculatorPlace An Order
Testimonials
"Very trustworthy title company. The attorneys and staff are all very kind, professional and responsive; they took their time and explained all the details on our closing. I had a bad experience with a different tittle company in the past where the paperwork was full of mistakes. I will only use Marina Title going forward. Highly recommend." – Guiselle




"A BUNCH OF KNOW IT ALL'S" and that is exactly what I need on my side! Dealing in this crazy world of Real Estate, I can always count on these top notch smarties to educate me and my clients while solving the issues as they inevitably pop up. The teams at Marina Title and the Law Offices of JURADO & FARSHCHIAN, P.L in North Miami provide a exceptional list of services. Each time I use them, I am always pleased with their results and at the end, I feel a little smarter myself! Thanks for the knowledge!" – Melton




"From the first time I talked to Jennie, I felt I am going to be in good hands with her representing me in a purchase of a luxury Condo in Miami. She was professional, honest, attentive, punctual and much more. She answered all my questions, revised the purchase and sale contract when needed and followed up on my transaction until it was closed. Her Escrow assistant Suzette is one of the greatest people I have worked with. She addressed my questions on the HUD statement, communicated promptly to HOA and my Insurance agent and was on top of it all. I truly appreciated someone like Suzette working on my real estate purchase. I am very greatful and would recommend her and Jennie anytime in the future." – Sam




"Ever since my very first real estate deal 6 years ago, I have been utilizing Marina Title to assist me with closing other deals. Jennie and her staff is some of the greatest people you will ever meet and work with in this business. They definitely go the extra mile to make sure their clients are well taken care of. I am consistently referring people to them, because of their professionalism." – Courtney




"Jennie is an excellent real estate lawyer. When we sold our condo in Miami Beach she took care of all the legal documents. She was extremely professional and knowledgeable, and always very pleasant to work with. I would definitely recommend Jennie as a real estate lawyer." – Richard



Insights