Short Sales & Foreclosures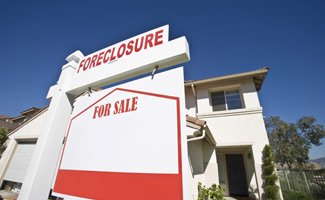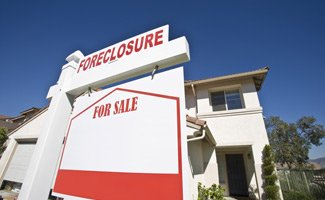 What is a Short Sale?
With a short sale, the lender allows a homeowner to sell their property for less than what is owed on the mortgage since it may be better for the lender to take a moderate loss than to incur the time, expense, and energy of foreclosing on the property. In most respects, short sales are conducted no differently than other real estate transactions, except that the lender has the final say in approving any offer.
The lender will usually require that the property first be listed for sale on the Multiple Listing System (MLS) so that the seller receives the highest offer possible. The seller must often show proof of some type of financial hardship that has resulted in them not no longer being able to afford the loan. Once an offer is approved, the buyer and seller can proceed with the closing and the process continues as it would with any purchase and sale transaction.
Our Short Sale Services
Compared to other real estate transactions, there are unique issues and protocols that must be taken into account to close a short sale timely and successfully. Short sales and foreclosures inherently arise from difficult circumstances, with owners who find themselves in financial straits looking to find the least painful way out of their predicament. For buyers, foreclosures, short sales and REO (real estate owned) sales may offer a unique investment opportunity. But they can also come with considerable risk, especially if you lack legal and title expertise.
Marina Title offers comprehensive services throughout the State of Florida that cater to the needs of sellers, buyers, Realtors, and lenders involved in a short sale transaction. We offer short sale negotiation and title services that play a critical role in facilitating short sale transactions. We assist the seller with gathering the necessary paperwork and preparing the required documentation to apply for short sale approval.
We also conduct thorough title search and examination services for short sale transactions, and issue title insurance policies to protect buyers from undetected title issues or defects that may emerge in the future. We strive to ensure that the buyer does not take ownership until pending title issues are resolved. At the same time, we work quickly and effectively so that the short sale transaction can move along smoothly towards a timely closing.
As the closing and title agent for short sales, Marina Title:
Provides sellers with an introductory package detailing the short sale process and requirements of their lender
Holds the buyer's deposit in escrow
Compiles the seller's short sale package to send to the lender
Assists the buyer and seller with the short sale negotiations
Keeps all parties up to speed on the status of the short sale process
Advises buyers on the title and lien search results
Assists with resolving lien and title issues that may arise
Prepares the closing and conveyance documents
Conducts the closings and handles the disbursement of funds
Issues title insurance to the buyer and the buyer's lender
Our experience in successfully closing a wide range of real estate transactions means we're ready and able to address the unique requirements and challenges of any given short sale transaction. Whether you are the lender, buyer, seller, or real estate agent, we have the short sale title services you need for a successful closing.
Our REO and Foreclosure Services
Marina Title also works with sellers, investors, and lenders to facilitate the purchase and sale of foreclosure and Real Estate Owned (REO) properties (also known as bank-owned properties). With attorneys and staff who have years of experience in the default and distressed property space, we provide pre-foreclosure and post-foreclosure title and closing services to sellers and buyers throughout the State of Florida.
We provide title services for buyers at foreclosure sales, produce foreclosure title reports for residential and commercial lending clients, coordinate deed-in-lieu closings, address any identified title issues, spearhead lien mitigation efforts, prepare settlement and transfer documents, and disburse funds.
For more information on how Marina Title can assist with your short sale or facilitate trouble-free foreclosure and REO transactions, contact us at (305) 901-5628 or email info@marinatitle.com.
Become a Client Title Insurance CalculatorPlace An Order
Testimonials
"Very trustworthy title company. The attorneys and staff are all very kind, professional and responsive; they took their time and explained all the details on our closing. I had a bad experience with a different tittle company in the past where the paperwork was full of mistakes. I will only use Marina Title going forward. Highly recommend." – Guiselle




"A BUNCH OF KNOW IT ALL'S" and that is exactly what I need on my side! Dealing in this crazy world of Real Estate, I can always count on these top notch smarties to educate me and my clients while solving the issues as they inevitably pop up. The teams at Marina Title and the Law Offices of JURADO & FARSHCHIAN, P.L in North Miami provide a exceptional list of services. Each time I use them, I am always pleased with their results and at the end, I feel a little smarter myself! Thanks for the knowledge!" – Melton




"From the first time I talked to Jennie, I felt I am going to be in good hands with her representing me in a purchase of a luxury Condo in Miami. She was professional, honest, attentive, punctual and much more. She answered all my questions, revised the purchase and sale contract when needed and followed up on my transaction until it was closed. Her Escrow assistant Suzette is one of the greatest people I have worked with. She addressed my questions on the HUD statement, communicated promptly to HOA and my Insurance agent and was on top of it all. I truly appreciated someone like Suzette working on my real estate purchase. I am very greatful and would recommend her and Jennie anytime in the future." – Sam




"Ever since my very first real estate deal 6 years ago, I have been utilizing Marina Title to assist me with closing other deals. Jennie and her staff is some of the greatest people you will ever meet and work with in this business. They definitely go the extra mile to make sure their clients are well taken care of. I am consistently referring people to them, because of their professionalism." – Courtney




"Jennie is an excellent real estate lawyer. When we sold our condo in Miami Beach she took care of all the legal documents. She was extremely professional and knowledgeable, and always very pleasant to work with. I would definitely recommend Jennie as a real estate lawyer." – Richard