Short Sales & Foreclosures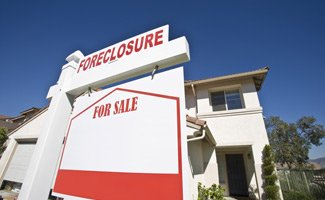 Our team here at Marina Title is entirely comprised of skilled, expert real estate professionals, each of whom is endowed with a wealth of experience all manner of facets of the real estate industry in the State of Florida. We are seasoned veterans of the foreclosure and short sales processes. Our in-depth knowledge and dedication to accuracy and integrity allow us to assure our clients that we always employ the highest level of care in undertaking such delicate procedures.
An intimate familiarity with the complex judicial foreclosure process inherent in the State of Florida grants us the confidence to insure foreclosure and bank-owned (also called "real estate owned," or REO) transactions. At Marina Title, we work with our clients to guide them through every step along the path to bringing about the most satisfying conclusion to the property transaction.
Contrasting Short Sales with Foreclosures
Foreclosure is an expensive process for both lender and borrower. The bank incurs sizeable fees, and the credit rating of homeowner typically will be severely damaged in the aftermath. An alternative to foreclosure proceedings and bankruptcy, the short sale is a type of real estate transaction in which the sum exchanged ultimately falls short of the remaining balance owed on the loan. In some cases, the lender may decide that selling the property in question at a loss would be preferable to the drastic course of action that is foreclosure. If so, borrower and lender provide consent and begin the short sale process. Note that this agreement by no means necessarily absolves the borrower from the obligation of paying the outstanding balance of the loan, the remainder of which is known as "the deficiency."
The terms of a foreclosure are entirely dictated by the lender. In the case of a short sale, however, both lender and borrow agree. Due to the voluntary nature of such transactions, either party may at any time withdraw consent and cancel the short sale. A borrower may cause the breakdown of this process by refusing to provide proper financial documentation or cash contributions as dictated by the lender, or by deciding to remain in the home and attempting to modify the mortgage loan or refinance. Lenders, on the other hand, may refuse to approve or even evaluate an offer of short sale for any of several reasons, including the perception of the buyer's offer as being far too low and high closing costs which siphon away expected profits beyond tenability.
How Marina Title Can Help
Due to the fact that foreclosure and short sale procedures vary greatly from state to state, Marina Title is the most valuable resource available to you for the purpose of completing your property transaction in the most satisfactory manner possible. There are many aspects that can hamper smooth and successful closing, such as individual financial institution or investor strictures, the aggregation and review of the borrower's financial situation, the affixation of mortgage insurance to the loan and number of lien holders, to name a few.
Our team at Marina Title proudly offers a suite of the most innovative and advanced industry-leading products. Each and every one of our clients is provided with the foremost online tools to streamline their closing process. With us representing your interests and protecting your rights, no avenue in the short sale or foreclosure processes will be closed to you. We strive to ensure the highest quality of care is given to our clients and that each and every one of their needs is met and their expectations exceeded. For more information concerning the services we provide and how these can benefit you, call us today at 1 (800) 610-4750, email us at info@marinatitle.com or use the buttons below.
Become a Client Closing Cost CalculatorPlace An Order
Testimonials
Jennie is an excellent real estate lawyer. When we sold our condo in Miami Beach she took care of all the legal documents. She was extremely professional and knowledgeable, and always very pleasant to work with. I would definitely recommend Jennie as a real estate lawyer.




Jennie represented me in a very contentious property sale. She was professional, detail oriented, and knowledgeable about the intricacies of what can come back as a problem. Jennie handled the entire sale, spoke with me about each detail as they came up. I would have no reason to look for another law firm. She is also friends with some of the brightest and dedicated attorneys anywhere. She made a very unpleasant event possible. I would recommend her to my dearest friends, and anyone else for that matter.




I'm an real estate investor from CA and trying to buy properties in Florida, i was looking for real estate attorney's who could help me reviewing my closing documents and i found Jennie's help was not only in a timely fashion but her extensive knowledge in real estate amazed me. She was thorough and complete, right away she was able to spot any potential risks in the contracts and that just made my day to have this peace of mind assurance from her. so i would recommend her service to others in similar needs like myself as well. Thanks again Jennie.




Jennie handled a business property purchase for me very recently, She was very professional kept me informed every step of the way through to closure. Jennie is also very knowledgeable as there were times I didn't quite understand certain legal terms & she explained them very clearly to me. I will also say that she is very trustworthy too & look forward to working with her on my next business purchase very soon. Excellent & highly recommendable.




Jennie is an excellent attorney. She is smart, well educated, diligent, friendly, reliable, and always a pleasure to work with. Jennie is always the first person I go to when I need legal advice. If you need a good lawyer I highly recommend her.



Insights