Who We Are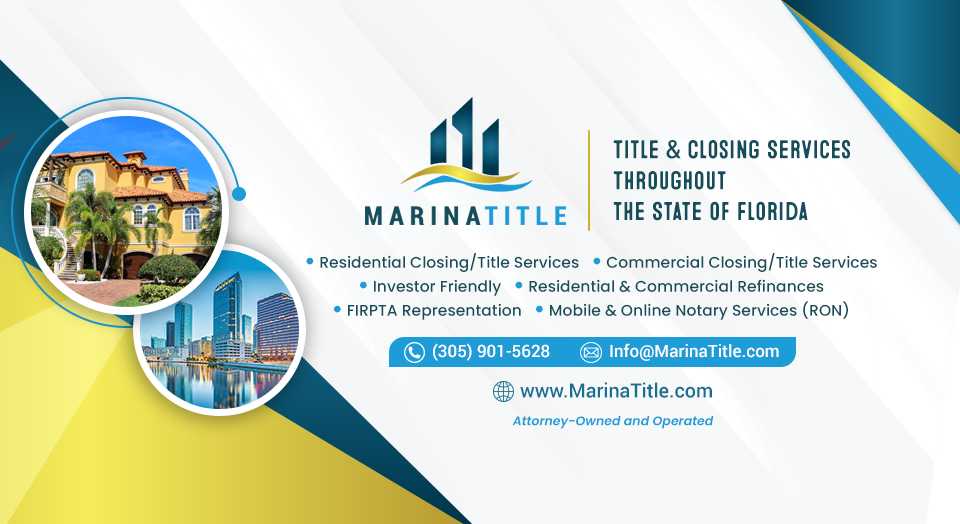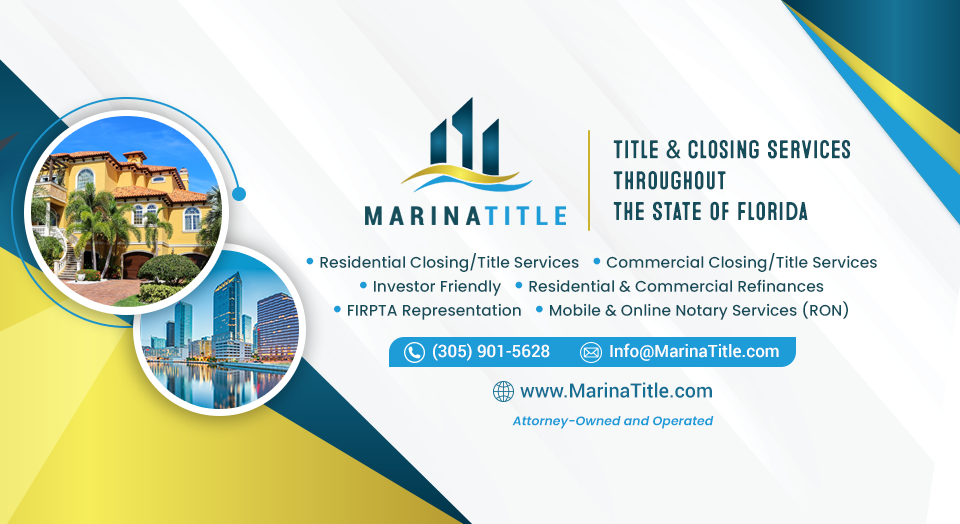 Marina Title was founded with the vision of becoming the leading title, closing and escrow company in Florida. Marina Title is attorney-owned and operated, and handles title and closing transactions throughout the State of Florida. The team at Marina Title has years of experience and expertise with Florida's various real estate and title laws. As such, Marina Title can proficiently guide investors, residential and commercial buyers and sellers, developers, Realtors, lenders and foreign nationals through the often complex regulations surrounding real estate.
Some of the services Marina Title offers include escrow services, title searches and insurance, settlement services, and investor services. The agency maintains Best Practices according to the American Land Title Association. 
Jennie G. Farshchian, Esq.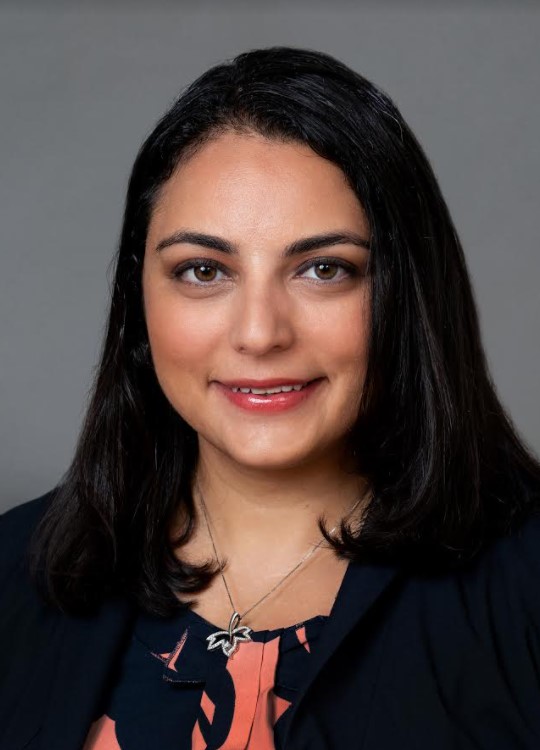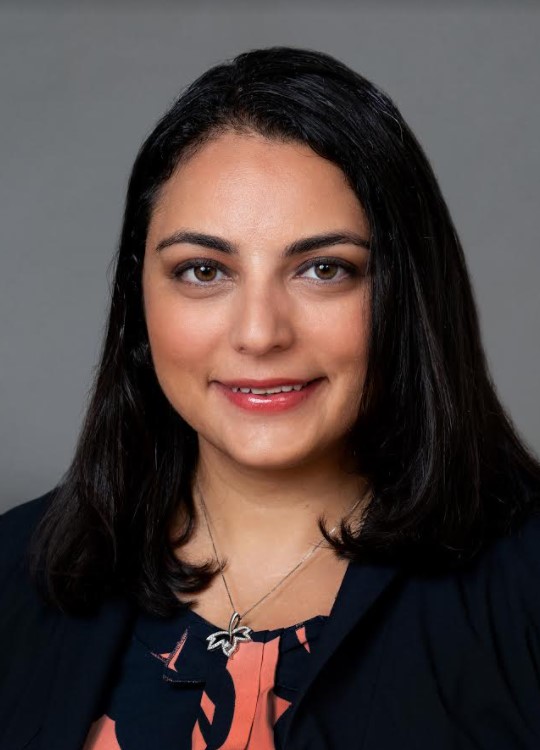 As the owner of Marina Title, Jennie G. Farshchian has over 10 years of experience representing buyers, sellers, investors, developers, and lenders in residential and commercial closing and title transactions. Jennie also works closing with Florida Realtors to guide them through the often complex closing process. She specializes in drafting, reviewing and negotiating purchase contracts, deeds and other real estate-related documents. Over the years, she has also successfully resolved thousands of title issues in various transactions.
Along with her role at Marina Title, Jennie also operates a law firm, Farshchian Law, PA., that focuses on residential real estate and commercial transactions. She has represented sellers, buyers, investors, and lenders in various real estate matters. In addition, she frequently represents and counsels small- to midsized businesses, individuals and foreign investors in matters pertaining to contract preparation and negotiation, FIRPTA, 1031 Exchanges, land trusts, and unities of title.
Jennie grew up in Englewood Cliffs, New Jersey and moved to Florida in 2001. She received her Bachelor of Arts Degree in English, cum laude, from Florida International University. After college, Jennie attended Nova Southeastern University, Shepard Broad Law Center where she graduated summa cum laude (with highest praise) in the top 1% of her class. 
Jennie is very knowledgeable of the Florida real estate market, and also actively invests in Florida and Alabama real estate. For several years now, Jennie has participated in several pro bono cases representing the rights of foster children. In her free time, she enjoys cycling, traveling, and spending time with her two cats, Friskie and Bubsy.
Romy B. Jurado, Esq. 
Romy B. Jurado's expertise lies in corporate and transactional matters with an emphasis on corporate formation, commercial property litigation, asset and stock sales, drafting business contracts, negotiating commercial leases and handling business purchases and sales. 
Romy is originally from Peru. When she came to America, she dreamed of becoming both an entrepreneur and an attorney. She attended the Florida International University School of Law, where she earned her Juris Doctor degree. 
Julisse Jimenez, Esq. 
Julisse Jimenez has handled numerous general litigation cases in the areas of business, commercial litigation, employment, and family law both in state and federal court and has also worked in numerous business and real estate disputes. She has been first chair in several non-jury trials, and second chair in several jury trials. In addition, Julisse has also handled appeals to the Third District Court of Appeal. 
Julisse moved from Venezuela at a young age and has made South Florida her home since then. She graduated from University of Miami with honors and then obtained her Masters in Business Administration from Barry University. She graduated Cum Laude from St Thomas University where she obtained her Juris Doctor degree in 2008. In addition to the practice of law, Julisse is a dedicated ballet dancer.
With the expansive combined expertise at Marina Title, any issue a client encounters can be handled effectively. If you are searching for an efficient and experienced team to handle your title, escrow and other real estate needs, contact Marina Title by emailing us at: Info@MarinaTitle.com or by calling (305) 901-5628.
Become a Client Title Insurance Calculator Place An Order
Our Services
Testimonials
"Very trustworthy title company. The attorneys and staff are all very kind, professional and responsive; they took their time and explained all the details on our closing. I had a bad experience with a different tittle company in the past where the paperwork was full of mistakes. I will only use Marina Title going forward. Highly recommend." – Guiselle




"A BUNCH OF KNOW IT ALL'S" and that is exactly what I need on my side! Dealing in this crazy world of Real Estate, I can always count on these top notch smarties to educate me and my clients while solving the issues as they inevitably pop up. The teams at Marina Title and the Law Offices of JURADO & FARSHCHIAN, P.L in North Miami provide a exceptional list of services. Each time I use them, I am always pleased with their results and at the end, I feel a little smarter myself! Thanks for the knowledge!" – Melton




"From the first time I talked to Jennie, I felt I am going to be in good hands with her representing me in a purchase of a luxury Condo in Miami. She was professional, honest, attentive, punctual and much more. She answered all my questions, revised the purchase and sale contract when needed and followed up on my transaction until it was closed. Her Escrow assistant Suzette is one of the greatest people I have worked with. She addressed my questions on the HUD statement, communicated promptly to HOA and my Insurance agent and was on top of it all. I truly appreciated someone like Suzette working on my real estate purchase. I am very greatful and would recommend her and Jennie anytime in the future." – Sam




"Ever since my very first real estate deal 6 years ago, I have been utilizing Marina Title to assist me with closing other deals. Jennie and her staff is some of the greatest people you will ever meet and work with in this business. They definitely go the extra mile to make sure their clients are well taken care of. I am consistently referring people to them, because of their professionalism." – Courtney




"Jennie is an excellent real estate lawyer. When we sold our condo in Miami Beach she took care of all the legal documents. She was extremely professional and knowledgeable, and always very pleasant to work with. I would definitely recommend Jennie as a real estate lawyer." – Richard