Commercial Title Services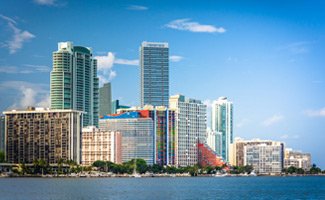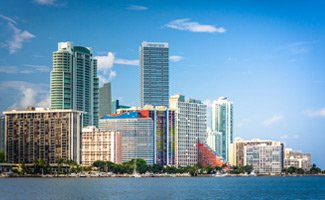 There are plenty of opportunities and upsides involved in purchasing, selling, developing, or investing in commercial or industrial real estate. However, the expected benefits of a commercial real estate transaction can be put at risk if those charged with facilitating and closing the deal fail to properly address and resolve the myriad of issues that can arise prior to closing.
Serving the entire State of Florida since 2014, Marina Title provides the kind of comprehensive title services that you need to close your Florida commercial real estate transaction on time and with clarity and conclusiveness. Our title and closing experts, in-house lawyers, and other professionals at Marina Title have facilitated countless commercial and industrial closings throughout the Sunshine State.
Attorney-owned and operated, Marina Title knows Florida commercial real estate, and those with extensive involvement in the industry – lenders, Realtors, developers, investors, appraisers, surveyors, and inspectors – know us. They recognize the attention we give to every detail, every deal, and every client. They understand the critical role that quality title and closing services play in commercial and industrial transactions of all sizes and turn to us with confidence that we will get their deal closed – and closed right. Quite simply, if it involves a title matter or real estate transaction in Florida, Marina Title has been there – and will continue to be there for every client we have the privilege to serve until their transaction is concluded.
Our closing and title services for commercial and industrial properties include:
Holding escrow in a trust account
Obtaining lien and title searches
Examining the property's title
Preparing and issuing title insurance
Lien mitigation and resolution
Preparing tenant estoppels
Obtaining zoning letters
Handling mortgage, tax, and lien payoffs
Ordering and reviewing land surveys
Commercial lease review and analysis
Preparation/review of the closing statement
Drafting the conveyance documents
Conducting the closing
Title and closing services for commercial refinances
Assisting with ways to take title (including corporate formation)
Preparing post-occupancy agreements/assignments of leases
Handling all disbursements after closing
Our title and closing experience encompass virtually every type of commercial and industrial property, including:
Office buildings
Multifamily properties
Industrial warehouses
Shopping centers and retail properties
Business parks
Condominium developments
Townhouse developments
Mixed-use projects
Multi-lot subdivisions
A commercial real estate transaction is no small undertaking. At Marina Title, we appreciate the substantial investment our clients make in their commercial transactions and make it our mission to get those deals consummated without incident or delay. To learn more about how Marina Title can help facilitate your next commercial closing, please contact us today at (305) 901-5628 or email us at Info@MarinaTitle.com.
Become a Client Title Insurance CalculatorPlace An Order
Testimonials
"Very trustworthy title company. The attorneys and staff are all very kind, professional and responsive; they took their time and explained all the details on our closing. I had a bad experience with a different tittle company in the past where the paperwork was full of mistakes. I will only use Marina Title going forward. Highly recommend." – Guiselle




"A BUNCH OF KNOW IT ALL'S" and that is exactly what I need on my side! Dealing in this crazy world of Real Estate, I can always count on these top notch smarties to educate me and my clients while solving the issues as they inevitably pop up. The teams at Marina Title and the Law Offices of JURADO & FARSHCHIAN, P.L in North Miami provide a exceptional list of services. Each time I use them, I am always pleased with their results and at the end, I feel a little smarter myself! Thanks for the knowledge!" – Melton




"From the first time I talked to Jennie, I felt I am going to be in good hands with her representing me in a purchase of a luxury Condo in Miami. She was professional, honest, attentive, punctual and much more. She answered all my questions, revised the purchase and sale contract when needed and followed up on my transaction until it was closed. Her Escrow assistant Suzette is one of the greatest people I have worked with. She addressed my questions on the HUD statement, communicated promptly to HOA and my Insurance agent and was on top of it all. I truly appreciated someone like Suzette working on my real estate purchase. I am very greatful and would recommend her and Jennie anytime in the future." – Sam




"Ever since my very first real estate deal 6 years ago, I have been utilizing Marina Title to assist me with closing other deals. Jennie and her staff is some of the greatest people you will ever meet and work with in this business. They definitely go the extra mile to make sure their clients are well taken care of. I am consistently referring people to them, because of their professionalism." – Courtney




"Jennie is an excellent real estate lawyer. When we sold our condo in Miami Beach she took care of all the legal documents. She was extremely professional and knowledgeable, and always very pleasant to work with. I would definitely recommend Jennie as a real estate lawyer." – Richard