Lenders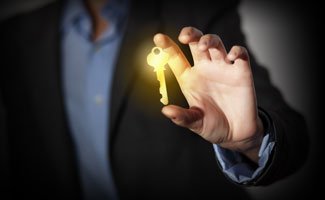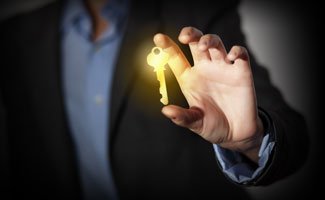 For lenders and mortgage brokers, any delay in the closing process is one too many. Failure to provide accurate figures or documentation, or practices that run afoul of regulatory and compliance guidelines can cost lenders money and trust. Lenders need to be able to rely on title and legal professionals who are knowledgeable, thorough, professional, and committed to avoiding problems and resolving issues quickly and efficiently.
At Marina Title, we serve conventional, private, hard money, construction, and equity mortgage lenders to provide trusted and reliable title, escrow, and closing services throughout the State of Florida. Marina Title protects lender's interests by examining the title of a property carefully to check for lien, judgments, and other title issues, and issuing a lender's title's insurance policy to protect a lender's lien position on the property.
Our attorney owner/operator and title professionals assist lenders with purchases, refinances, construction loans, short sales, foreclosure properties, and real-estate owned (REO) closings, among other transactions. We also have an extensive network of allied real estate professionals throughout the Florida real estate market and experience with even the most complex transactions.
The lender-related services that we provide include:
Construction draws for all contractors and subcontractors

Title updates for draws and disbursements

Commercial deed and money escrows

Lender construction escrows with disbursement services

Issuance of lender's title insurance policies

HUD-1/Closing Disclosure preparation

Remote online notarization

Transactional funding and double closings
Marina Title is committed to full compliance with state and federal laws and regulations, and we have implemented policies and procedures which minimize the likelihood of regulatory problems or roadblocks. These policies and procedures ensure that we adhere to the Consumer Financial Protection Bureau's (CFPB) guidelines as well as the American Land Title Association's (ATLA) Best Practices.
We are available to quickly address any concerns or questions throughout the closing process. We understand the importance to lenders of quick turnaround times, which is why we promptly deliver your title orders, from commitment to policy, so you can better take care of your client's needs.
To learn more about the accessibility, service, and tailored expertise Marina Title brings to lenders, please call us at (305) 901-5628 or email us at Info@marinatitle.com. We look forward to the opportunity to assist you with your next transaction or loan.
Become a Client Title Insurance CalculatorPlace An Order
Testimonials
"Very trustworthy title company. The attorneys and staff are all very kind, professional and responsive; they took their time and explained all the details on our closing. I had a bad experience with a different tittle company in the past where the paperwork was full of mistakes. I will only use Marina Title going forward. Highly recommend." – Guiselle




"A BUNCH OF KNOW IT ALL'S" and that is exactly what I need on my side! Dealing in this crazy world of Real Estate, I can always count on these top notch smarties to educate me and my clients while solving the issues as they inevitably pop up. The teams at Marina Title and the Law Offices of JURADO & FARSHCHIAN, P.L in North Miami provide a exceptional list of services. Each time I use them, I am always pleased with their results and at the end, I feel a little smarter myself! Thanks for the knowledge!" – Melton




"From the first time I talked to Jennie, I felt I am going to be in good hands with her representing me in a purchase of a luxury Condo in Miami. She was professional, honest, attentive, punctual and much more. She answered all my questions, revised the purchase and sale contract when needed and followed up on my transaction until it was closed. Her Escrow assistant Suzette is one of the greatest people I have worked with. She addressed my questions on the HUD statement, communicated promptly to HOA and my Insurance agent and was on top of it all. I truly appreciated someone like Suzette working on my real estate purchase. I am very greatful and would recommend her and Jennie anytime in the future." – Sam




"Ever since my very first real estate deal 6 years ago, I have been utilizing Marina Title to assist me with closing other deals. Jennie and her staff is some of the greatest people you will ever meet and work with in this business. They definitely go the extra mile to make sure their clients are well taken care of. I am consistently referring people to them, because of their professionalism." – Courtney




"Jennie is an excellent real estate lawyer. When we sold our condo in Miami Beach she took care of all the legal documents. She was extremely professional and knowledgeable, and always very pleasant to work with. I would definitely recommend Jennie as a real estate lawyer." – Richard