Lenders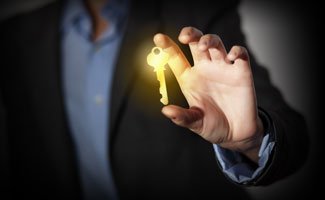 Our mission here at Marina Title is to provide title insurance and closing products and services to first lien, construction and equity mortgage lenders. Our diverse clientele ranges from local credit unions and banks to mortgage brokers and lenders. We endeavor to become the leading title and escrow agency in the State of Florida.
The processes by which Marina Title operates ensure our clients of the highest degree of accuracy, knowledge, expertise, professionalism and courtesy. Our primary mission is to cater to the needs of each individual client, and we strive to comprehend and work in tandem with client methods, procedures and objectives. We endeavor to provide the most streamlined process possible in order to meet the needs of our clients while exceeding their expectations.
Once you select Marina Title as your title insurance company, you will have at your disposal an optimized and comprehensive suite of products and services. Powerful technology solutions transform what could have been difficult and drawn out affairs into simplified, effective processes.
We understand that profitability follows in the footsteps of efficiency, which is why we pride ourselves on empowering our customers through our provision of the highest quality mortgage lending products and services. In addition, customization capability is of the utmost importance to us. Therefore, we tailor said products and services to suit each client's particularized needs, requirements, desires and preferences.
The cutting-edge technology offered by Marina Title supplements our outstanding customer service. We are committed to giving our clients the competitive edge that will drive their businesses to the next level. To that end, we maintain the strictest levels of compliance with Consumer Financial Protection Bureau (CFPB) and American Land Title Association (ALTA) standards and regulations. In fact, the ALTA Best Practice guidelines inform our every decision, rest assured. The integrity of our business model and corporate ethic dictate that we only ever engage clients with the privacy of said clients in mind at all times. Each communiqué will remain personal, private and confidential, ensuring that customer information remains forever safe and secure.
The Products We Provide for Our Lenders
Though this list is by no means comprehensive or conclusive, here are a few examples of the lender products we here at Marina Title offer:
Title Insurance: Owning a lender's title insurance policy ensures that, should issues with the legitimacy of the title arise, the client will be protected from potential financial damages and legal responsibility. Furthermore, should the rights of ownership of a homebuyer be called into question, the lender will remain immune to being implicated.
Marina Title Professional Land Services: Professional land surveys are a staple of a successful venture in the real estate industry. We provide these as well as our online tools, which greatly simplify the act of placing or receiving orders. The documents are customizable, and can be made to include lender and real estate agent information.
1031 Tax Deferred Exchange: The investment tool that is the tax-deferred exchange can provide considerable value, in that it allows our lender clients to dispose of investment properties while accruing wealth. The reason for this is that acquiring a "like-kind" property upon the disposal of the previous property allows for the deferral of federal capital gains taxes and depreciation recapture.
Again, these are but a handful of the products Marina Title has on offer for our clients. We also provide our lender clients with resources for flexible online ordering and delivery, combining the most securing ordering environment which can be accessed 24 hours per day via the Internet. Clients will also enjoy our online resource for calculating settlement-related costs such as recording fees, transfer taxes, insurance premiums and endorsement charges, to name a few. Discover how powerful our technology solutions truly are and drive your business to the next level. For more information,Contact us today at (305) 901-5628 or email us at Info@MarinaTitle.com
Become a Client Title Insurance CalculatorPlace An Order
Testimonials
"Very trustworthy title company. The attorneys and staff are all very kind, professional and responsive; they took their time and explained all the details on our closing. I had a bad experience with a different tittle company in the past where the paperwork was full of mistakes. I will only use Marina Title going forward. Highly recommend." – Guiselle




"A BUNCH OF KNOW IT ALL'S" and that is exactly what I need on my side! Dealing in this crazy world of Real Estate, I can always count on these top notch smarties to educate me and my clients while solving the issues as they inevitably pop up. The teams at Marina Title and the Law Offices of JURADO & FARSHCHIAN, P.L in North Miami provide a exceptional list of services. Each time I use them, I am always pleased with their results and at the end, I feel a little smarter myself! Thanks for the knowledge!" – Melton




"From the first time I talked to Jennie, I felt I am going to be in good hands with her representing me in a purchase of a luxury Condo in Miami. She was professional, honest, attentive, punctual and much more. She answered all my questions, revised the purchase and sale contract when needed and followed up on my transaction until it was closed. Her Escrow assistant Suzette is one of the greatest people I have worked with. She addressed my questions on the HUD statement, communicated promptly to HOA and my Insurance agent and was on top of it all. I truly appreciated someone like Suzette working on my real estate purchase. I am very greatful and would recommend her and Jennie anytime in the future." – Sam




"Ever since my very first real estate deal 6 years ago, I have been utilizing Marina Title to assist me with closing other deals. Jennie and her staff is some of the greatest people you will ever meet and work with in this business. They definitely go the extra mile to make sure their clients are well taken care of. I am consistently referring people to them, because of their professionalism." – Courtney




"Jennie is an excellent real estate lawyer. When we sold our condo in Miami Beach she took care of all the legal documents. She was extremely professional and knowledgeable, and always very pleasant to work with. I would definitely recommend Jennie as a real estate lawyer." – Richard



Insights