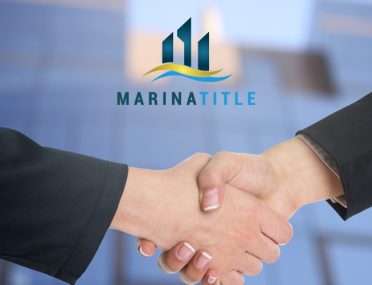 Assignment Closings vs. Double Closings – Know the Difference and How We Can Help!
30 Apr 2018
The success of your real estate investment hinges on your ability to sell your properties in the most expeditious, risk-free, and profitable manner possible. The two most common approaches for property wholesalers and investors are Assignment Closings and Double Closings, each with their particular pros and cons. Knowing the difference between these two methods and when to use them will go a long way towards maximizing your returns. Get started with a quick primer by the title and closing experts at Marina Title.
Assignment Closings
This is the usually the cheaper and more straightforward of the two closing methods. Once you have signed a contract to purchase a property, you can then "assign" your right to buy the property to a third party for an assignment fee. Essentially, you are helping a buyer find a real estate opportunity in exchange for a sum. To illustrate how this works, consider the following scenario.
Say you find a distressed property and sign a contract with the seller to buy it for $50,000. You can make a quick $5,000 profit by locating another buyer who would be willing to buy the same property for the same price plus a $5,000 assignment fee to you.
If the third-party buyer agrees, then you seal the deal with an Assignment of Contract which states that you are giving up all rights to purchase the property to the buyer in exchange for the fee to be paid when the deal closes. Unlike a double closing, there is only one closing cost, which is paid by the third-party buyer.
Many investors find that the main drawback of this approach is the lack of privacy: all the parties involved, from the seller to the third-party buyer, will see how much money the investor is making on the deal. This could be a source of contention to the original buyer, who may think that the investor is making a lot of money without taking on comparable risk. Hence, many investors use this method very selectively.
Double Closings
Also known as the "A-B and B-C" approach, double closings also require securing a third party to purchase a distressed property, but with an extra step: rather than assign the contract to buy the property, you purchase the property and then resell it to the end buyer. Many investors like this approach because unlike in an assignment closing, the original deal remains private for a time being.
The catch with a double closing is that, by definition, you must manage two different transactions, and do so in a timely and efficient manner. This is especially true if you are relying on transactional funding, which usually requires that you close with the third-party buyer within a certain time frame, typically as early as 24 hours from the first closing.
Marina Title Specializes in Both Assignment Closings and Double Closings. As a full-service title and settlement firm, Marina Title has all the expertise and experience you need to successfully carry out either closing method. We successfully close deals under both methods on a regular basis and can also assist with ipreparing the assignment of contract and serving as escrow agent. To learn more about how we can help, call (305) 901-5628 or email us at info@marinatitle.com!
Testimonials
Jennie is an excellent real estate lawyer. When we sold our condo in Miami Beach she took care of all the legal documents. She was extremely professional and knowledgeable, and always very pleasant to work with. I would definitely recommend Jennie as a real estate lawyer.




Jennie represented me in a very contentious property sale. She was professional, detail oriented, and knowledgeable about the intricacies of what can come back as a problem. Jennie handled the entire sale, spoke with me about each detail as they came up. I would have no reason to look for another law firm. She is also friends with some of the brightest and dedicated attorneys anywhere. She made a very unpleasant event possible. I would recommend her to my dearest friends, and anyone else for that matter.




I'm an real estate investor from CA and trying to buy properties in Florida, i was looking for real estate attorney's who could help me reviewing my closing documents and i found Jennie's help was not only in a timely fashion but her extensive knowledge in real estate amazed me. She was thorough and complete, right away she was able to spot any potential risks in the contracts and that just made my day to have this peace of mind assurance from her. so i would recommend her service to others in similar needs like myself as well. Thanks again Jennie.




Jennie handled a business property purchase for me very recently, She was very professional kept me informed every step of the way through to closure. Jennie is also very knowledgeable as there were times I didn't quite understand certain legal terms & she explained them very clearly to me. I will also say that she is very trustworthy too & look forward to working with her on my next business purchase very soon. Excellent & highly recommendable.




Jennie is an excellent attorney. She is smart, well educated, diligent, friendly, reliable, and always a pleasure to work with. Jennie is always the first person I go to when I need legal advice. If you need a good lawyer I highly recommend her.



Insights