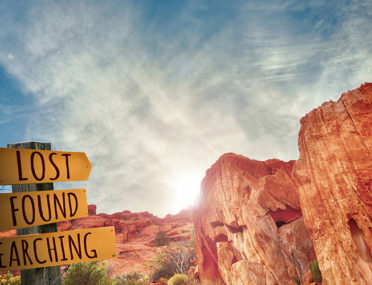 The Beginner's Guide to Title Services
21 Jun 2019
The most important aspect of the service that title companies provide is to ensure the proper transfer of title – the bundle of rights that includes your right to own, possess, use, access, or modify a property. Needless to say, without the proper conveyance of title, your purchase of the property may be marred by restrictions, disputes, and even costly legal liabilities. That is why no real estate transaction should be carried out without professional title services offered by a full-service title firm.
Title Examination
Never take for granted that the person selling you the property is the actual owner. Setting aside instances of outright fraud, it is not uncommon for even honest and earnest sellers to be unaware that they lack clear and marketable title to the property they are selling. With a title examination, the entire recorded history of a property's "chain of title"—the deeds, tax records, and mortgage loan transactions that are linked to a property from its development to the present day—is thoroughly reviewed to ensure that nothing is amiss, whether it is a missing or erroneous deed, unresolved claim, or unpaid lien. A title examination also helps clarify what rights will come with the property, along with any encumbrances or easements. For example, you may have the right to exclusive possession, but be required to allow third parties to cross the property due to an easement that is recorded in the public records.
Title Insurance Policy
Title insurance protects you from any possible issues with the title to the property. Even if the title appears clear of any issues, there remains the possibility of so-called "hidden hazards" that even the most scrupulous title examinations cannot catch. If an unknown claimant comes along to contest your title to the property, your title insurance policy will cover the costs of defending against the claim and will even reimburse you up to the amount stated in the policy. Moreover, since most mortgage lenders require the borrower to obtain a professional title insurance policy prior to closing, you will need to get one anyway to acquire the property.
Obtain Reliable and Comprehensive Title Services from Marina Title—
Even your most ideal dream property can become a nightmare without the proper title services. A lot is riding on obtaining effective and trustworthy title examination and title insurance services. That is why Marina Title offers the most cutting-edge and reliable title solutions in the industry. From our methodical title examinations to our carefully drafted title insurance policies, you can rest assured that your needs are in good hands. To learn more, call (305) 901-5628 or email info@marinatitle.com.
Testimonials
"Very trustworthy title company. The attorneys and staff are all very kind, professional and responsive; they took their time and explained all the details on our closing. I had a bad experience with a different tittle company in the past where the paperwork was full of mistakes. I will only use Marina Title going forward. Highly recommend." – Guiselle




"A BUNCH OF KNOW IT ALL'S" and that is exactly what I need on my side! Dealing in this crazy world of Real Estate, I can always count on these top notch smarties to educate me and my clients while solving the issues as they inevitably pop up. The teams at Marina Title and the Law Offices of JURADO & FARSHCHIAN, P.L in North Miami provide a exceptional list of services. Each time I use them, I am always pleased with their results and at the end, I feel a little smarter myself! Thanks for the knowledge!" – Melton




"From the first time I talked to Jennie, I felt I am going to be in good hands with her representing me in a purchase of a luxury Condo in Miami. She was professional, honest, attentive, punctual and much more. She answered all my questions, revised the purchase and sale contract when needed and followed up on my transaction until it was closed. Her Escrow assistant Suzette is one of the greatest people I have worked with. She addressed my questions on the HUD statement, communicated promptly to HOA and my Insurance agent and was on top of it all. I truly appreciated someone like Suzette working on my real estate purchase. I am very greatful and would recommend her and Jennie anytime in the future." – Sam




"Ever since my very first real estate deal 6 years ago, I have been utilizing Marina Title to assist me with closing other deals. Jennie and her staff is some of the greatest people you will ever meet and work with in this business. They definitely go the extra mile to make sure their clients are well taken care of. I am consistently referring people to them, because of their professionalism." – Courtney




"Jennie is an excellent real estate lawyer. When we sold our condo in Miami Beach she took care of all the legal documents. She was extremely professional and knowledgeable, and always very pleasant to work with. I would definitely recommend Jennie as a real estate lawyer." – Richard