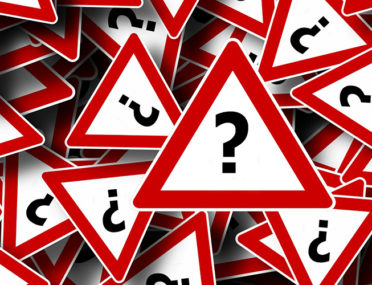 The Crucial Role of Refinance Title Services
01 Jul 2019
Refinancing offers a crucial opportunity for borrowers to obtain a lower interest rate on their home loan, or to borrow additional funds to finance property improvements, capitalize other ventures, or pay off personal debts. Refinance Title Services are critical for furthering the process along and ensuring that borrowers obtain the invaluable financing they need to meet their personal or investment goals. Even if the borrower does not have an existing mortgage, they can tap into the equity in their home via a home equity loan or line of credit, which also requires the engagement of a title company to provide title services. These are just a few of the services that a professional title company like Marina Title can offer.
Title Research and Examination
First and foremost, a lender will want to ensure that the borrower is the legal owner of the property that they seek to refinance. The lender also wants to know if there are any problems with the title, such as a lien, code violation, judgment, or claimed property interest, to name just a few examples. Even if the title was researched for the initial mortgage, any number of changes could have occurred to the title since that time. An exhaustive title examination assures the lender that the title is free and clear of any problems, and that the refinance can thus proceed. In the event that any issues are uncovered, the borrower must resolve them on or prior to the closing date of the refinance.
Title Insurance Policy
For as long as you own the property, your original title insurance policy will remain in effect.  However, each time you refinance or obtain a home equity loan, the new lender will want a new loan title policy to protect their security interest in the new loan, especially since many mortgages are packaged as securities and sold to investors in the secondary mortgage market..
Point of Contact
Title companies can serve a vital role as the liaison between the borrower and lender, helping to determine the amount of money required to pay off the existing mortgage as well as other important matters that must be addressed for the refinance or home equity loan to proceed. They might also communicate with the borrower, attorneys, city officials, surveyors, and anyone else who may be involved in the obtaining of the loan. The title company can be a vital hub for keeping all communications going and ensuring that the wheels keep turning towards a successful refinance for all parties involved.
Closing
The ideal conclusion of any refinance is the closing, where the borrower signs the loan documents, such as a new promissory note and mortgage, and the title company disburses the loan proceeds. The title company's closing agent prepares a clear and comprehensive settlement statement listing all the fees to be paid from the loan proceeds and the amount that will be disbursed. At the closing, the borrower signs this statement and the loan documents, and the title company delivers the mortgage to the county recorder's office to be recorded in the public records.
Disbursement
If the purpose of the refinancing is to provide additional funds, the lender may deliver the funds to the title company to hold in escrow until closing. The title company then disburses these funds to the borrower and any other parties entitled to payment based on the settlement statement. After the closing, the title company might provide the lender with the final title insurance policy to protect the lender's new security interest on the property.
Contact Marina Title to Learn More About Our Refinance Title Services
To ensure a smooth and fruitful refinance or home equity loan process for all parties involved, it pays to have title insurance specialists like Marina Title on your side. We have worked with a wide variety of lenders and borrowers in refinance transactions, handling everything from the title work to the closing. Our wide breadth of experience in all matters related to title and real estate will better your chances of a smooth and seamless closing process.
For more information on our Refinance and Home Equity Title Services, please call us at (305) 901-5628 or send us an email to info@marinatitle.com.
Testimonials
Jennie is an excellent real estate lawyer. When we sold our condo in Miami Beach she took care of all the legal documents. She was extremely professional and knowledgeable, and always very pleasant to work with. I would definitely recommend Jennie as a real estate lawyer.




Jennie represented me in a very contentious property sale. She was professional, detail oriented, and knowledgeable about the intricacies of what can come back as a problem. Jennie handled the entire sale, spoke with me about each detail as they came up. I would have no reason to look for another law firm. She is also friends with some of the brightest and dedicated attorneys anywhere. She made a very unpleasant event possible. I would recommend her to my dearest friends, and anyone else for that matter.




I'm an real estate investor from CA and trying to buy properties in Florida, i was looking for real estate attorney's who could help me reviewing my closing documents and i found Jennie's help was not only in a timely fashion but her extensive knowledge in real estate amazed me. She was thorough and complete, right away she was able to spot any potential risks in the contracts and that just made my day to have this peace of mind assurance from her. so i would recommend her service to others in similar needs like myself as well. Thanks again Jennie.




Jennie handled a business property purchase for me very recently, She was very professional kept me informed every step of the way through to closure. Jennie is also very knowledgeable as there were times I didn't quite understand certain legal terms & she explained them very clearly to me. I will also say that she is very trustworthy too & look forward to working with her on my next business purchase very soon. Excellent & highly recommendable.




Jennie is an excellent attorney. She is smart, well educated, diligent, friendly, reliable, and always a pleasure to work with. Jennie is always the first person I go to when I need legal advice. If you need a good lawyer I highly recommend her.



Insights