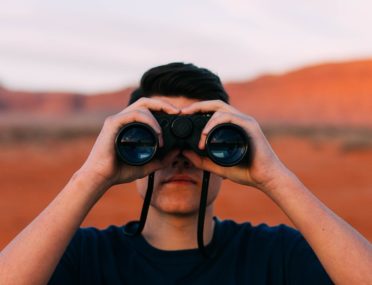 Discover the Top Common Florida Title Insurance Myths
28 Sep 2020
Florida title insurance myths.
The region is filled with interesting real estate opportunities that can benefit several types of homebuyers. Some want to live in the area, rent the property, or even reform it for selling.
Having title insurance when acquiring real estate is essential, as it prevents several unforeseen issues. Professional guidance will be needed most of the time, as this subject can lead to some confusion.
This topic is somewhat difficult to comprehend, which can generate misconceptions and potential breaches throughout the closing process.
To guide you and answer questions that may arise, we have prepared this exclusive article to cover the topic. In this text, you will discover what are the most common Florida title insurance myths.
Myth 1) "There is no need for title insurance, as it offers minimal protection only"
Once someone purchases a home in Florida, that person will be given a title associated with that specific property. Owning a title is essential, as it represents the legal right to own the property.
Before the closing process is laid down, the buyer needs the help of a title and escrow company. This company will conduct a title search, which is a procedure to review the property's history. Its purpose is to uncover potential issues that will harm the ownership right or other legal breaches as well, such as frauds, etc.
However, sometimes some errors pass through the examination of the title search. These hidden title defects can remain undiscovered for months or years. Once one of these defects comes up, such as a forged signature or ownership claims by unknown heirs, the current owner will have trouble.
Being protected by title insurance in such a situation is vital. Title insurance will protect its dependents up the full policy amount, in case any problem arises out of the sudden.
Myth 2) "There is no such a thing as various types of title insurance"
For those interested in buying a property in Florida, there are two types of title insurance:
Owner's policy:
It protects the dependent in case there is a covered title defect regarding the right of ownership to the property. The purpose here is to cover the property owner against loss or damage in such cases.
There is the possibility to upgrade the coverage within an owner's policy. Usually, standard coverage has some limitations. It protects against financial loss and related legal expenses for title defects occurred before the insurance contract was signed.
An upgraded coverage policy offers all the standard coverage, adding some extra benefits. It includes some matters that may transpire after the date of the policy.
Lender's policy:
This type of policy is more common among homebuyers who seek mortgage loans. Mortgage lenders usually require buyers to purchase a loan policy, known as lender's policy. It protects the interest of the lender in the property until the mortgage loan is fully settled. On the contrary to the owner's policy, this type of insurance does not offer coverage to homeowners.
Myth 3) "Having title insurance always require the payment of monthly or annual premiums"
This statement is not true. Most insurance policies require some type of premium, indeed. However, title insurance is an exception as it requires no monthly or annual premium.
The payment of title insurance is done as a one-time purchase. It will be paid at the closing procedure when the owner purchases the property. Hence, it is a one-time cost with no associated premiums whatsoever.
Myth 4) "Title insurance is too expensive and offers no cost-benefit"
This statement could not be more wrong. Being covered by title insurance avoids several issues related to title defects and legal breaches, saving the property's owner a lot of headaches.
For instance, an owner's title policy just requires a one-time premium paid at closing, based on the property's purchase price. When put in perspective, it just represents a small percentage of the closing costs.
An owner's policy also benefits its dependents with long-term coverage. As long as the property's owners or their heirs own the property, it is still valid and available.
Once you put the benefits of title insurance and its costs side by side, it is plain to see that it has a high cost-benefit.
Myth 5) "Title insurance is not necessary for those purchasing a property using cash only"
Paying all cash when buying a property in South Florida is not uncommon. As it eliminates the requirement of mortgage loans, consequently lender's title insurance is not needed as well.
Nevertheless, it does not mean paying all cash will eliminate unforeseen title defects or legal breaches. On the contrary, it is common that purchases made using cash-only involve problematic properties.
This way, owning title insurance is a protection against potential losses or damage from unsighted title defects.
Myth 6) "Title insurance offers the same protection a homeowner's insurance does"
Although both terms may sound a bit similar, they are inherently different. Title insurance offers coverage over a buyer's ownership right to a property or a lender's interest over a property.
A homeowner's insurance offers protection against different issues. Its policy protects the owner against potential loss or damage against the home's structure or its contents. This type of insurance will cover the dependent in case of insurable incidents only.
Myth 7) "There is no need for title insurance, so it is unnecessary"
It is impossible to preview the future, hence this statement is remarkably wrong. Unfortunately, many people believe in such misconceptions about title insurance.
The American Land Title Association (ALTA) shows that the title industry spent over $615 million in 2018. These expenses are related to costs for defending policyholders' rights and compensations for losses associated with title defects.
Until the same date, title insurance policyholders filed over more than 730,000 claims, showing how common title defects and unsighted issues are.
These are the most common Florida title insurance myths. Now you can purchase the property of your dreams in Florida without experiencing unexpected or abrupt issues. If you still need professional help in this matter, Marina Title has years of experience in the title and escrow field.
Still Doubtful About Title Insurance And Other Legal Questions? Marina Title Will Solve It For You:
If you need expert guidance on title insurance, we have the solution for you. Waste time no more. Contact us by calling us to (305) 901-5628 or sending us an email to Info@MarinaTitle.com and get help now.
Testimonials
"Very trustworthy title company. The attorneys and staff are all very kind, professional and responsive; they took their time and explained all the details on our closing. I had a bad experience with a different tittle company in the past where the paperwork was full of mistakes. I will only use Marina Title going forward. Highly recommend." – Guiselle




"A BUNCH OF KNOW IT ALL'S" and that is exactly what I need on my side! Dealing in this crazy world of Real Estate, I can always count on these top notch smarties to educate me and my clients while solving the issues as they inevitably pop up. The teams at Marina Title and the Law Offices of JURADO & FARSHCHIAN, P.L in North Miami provide a exceptional list of services. Each time I use them, I am always pleased with their results and at the end, I feel a little smarter myself! Thanks for the knowledge!" – Melton




"From the first time I talked to Jennie, I felt I am going to be in good hands with her representing me in a purchase of a luxury Condo in Miami. She was professional, honest, attentive, punctual and much more. She answered all my questions, revised the purchase and sale contract when needed and followed up on my transaction until it was closed. Her Escrow assistant Suzette is one of the greatest people I have worked with. She addressed my questions on the HUD statement, communicated promptly to HOA and my Insurance agent and was on top of it all. I truly appreciated someone like Suzette working on my real estate purchase. I am very greatful and would recommend her and Jennie anytime in the future." – Sam




"Ever since my very first real estate deal 6 years ago, I have been utilizing Marina Title to assist me with closing other deals. Jennie and her staff is some of the greatest people you will ever meet and work with in this business. They definitely go the extra mile to make sure their clients are well taken care of. I am consistently referring people to them, because of their professionalism." – Courtney




"Jennie is an excellent real estate lawyer. When we sold our condo in Miami Beach she took care of all the legal documents. She was extremely professional and knowledgeable, and always very pleasant to work with. I would definitely recommend Jennie as a real estate lawyer." – Richard