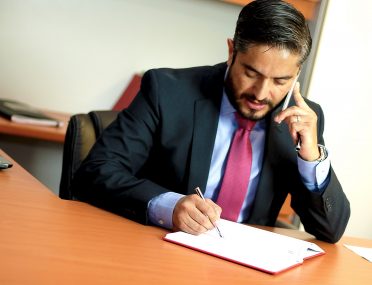 Do I Need an Escrow Service to Buy a Home in Florida?
06 Apr 2021
Real estate transactions are crucial for any of the parties involved, whether the buyer is going to live on the property, operate a business from it or further develop it. Hence, the property's ownership must be indisputable. 
In this article, you will discover why an escrow service is a necessary tool during the purchase of a home in Florida. 
Title and Escrow – Understanding the Definition 
Anyone buying or selling a property in Florida certainly came across terms such as "title search" and "title and escrow", especially during the closing. 
A title is a legal document that contains all the property's essentials, including the characteristics of the property and who has the ownership rights of it. 
On the other hand, the term "escrow" refers to a proceeding in which a neutral party holds on to funds during a real estate transaction. This way, both the buyer and seller are protected during the process. 
Title Company vs Escrow Company in Florida – What is the Difference? 
Even though both terms are often used interchangeably, they do not necessarily mean the same thing. 
Typically, the role of a title company is to ensure the title of a property is legitimate, which also includes proceeding with a title search to find undisclosed heirs, liens, and other problems.
Once a property title is considered legitimate, a title company will issue title insurance to protect the parties involved in the transaction, especially the buyer and any lender(s) involved. 
On the other hand, an escrow company is a neutral third-party that will hold the money during the transaction, as well as all the essential documents associated with its closing. Plus, they double-check every detail in the process to ensure a smooth closing process.
There are companies in Florida that provide both types of services, which makes property transactions much more streamlined and rapid for everyone involved. 
What Happens if the Buyer and Seller Choose Different Escrow Companies?
Commonly, both parties involved in a real estate transaction can choose distinct escrow companies but end up using only one. In many cases, what differs is the title company – which is referred to as a "spit closing."
The term "spit closing" refers to a situation in which two distinct title companies are responsible for issuing title insurance policies. 
As provided by the Section 9 of the Real Estate Settlement and Procedures Act:
"No seller of property that will be purchased with the assistance of a federally related mortgage loan shall require directly or indirectly, as a condition to selling the property, that title insurance covering the property be purchased by the buyer from any particular title company."
However, every rule has its exception. In case the seller pays for the owner's and lender's title insurance, then he/she is allowed to use the title company of choice, and vice-versa. 
What Are the Advantages of Choosing a Company that Provides Both Services at the Same Time? 
Working with two distinct title and escrow companies at the same time is a challenging task. When there are too many people involved, controlling all the factors to ensure a smooth closing gets complicated. 
Working with a title and escrow company will ensure that all individuals involved will follow the same timeline and work to achieve the same goals. Hence, all parties involved will benefit from a streamlined, organized, and secure process executed on schedule. 
Title and Escrow Service in Florida – Why Would I Need It? 
Buying or selling a property in the Sunshine State may seem easy at first glance, but the process involves plenty of time-demanding tasks. During a property transaction in Florida, there are various requirements to be met, which includes:
Overseeing the loan process (if there is a mortgage involved);

Ensuring all necessary property inspections are done;

Negotiating a fair property price to satisfy both parties involved (buyer/seller);

Proceeding a title search; and

Ensuring the buyer(s)/lender(s) involved in the transaction have insurance.
It is worth noticing that it is not required to use a title and escrow companies by Florida law. Nonetheless, relying on the expertise of an escrow service is the best way to handle real estate transactions. 
A title and escrow company will offer a team of seasoned professionals that will guide the process, especially when things do not go as expected. In most cases, an escrow service is necessary to ensure a successful outcome.
Do Not Waste Time with Uncertainty When Buying a Property in Florida 
At Marina Title, we will ensure that everything will be in place on the day of closing. Call us today at (305) 901-5628 or email us at Info@MarinaTitle.com.
Testimonials
"Very trustworthy title company. The attorneys and staff are all very kind, professional and responsive; they took their time and explained all the details on our closing. I had a bad experience with a different tittle company in the past where the paperwork was full of mistakes. I will only use Marina Title going forward. Highly recommend." – Guiselle




"A BUNCH OF KNOW IT ALL'S" and that is exactly what I need on my side! Dealing in this crazy world of Real Estate, I can always count on these top notch smarties to educate me and my clients while solving the issues as they inevitably pop up. The teams at Marina Title and the Law Offices of JURADO & FARSHCHIAN, P.L in North Miami provide a exceptional list of services. Each time I use them, I am always pleased with their results and at the end, I feel a little smarter myself! Thanks for the knowledge!" – Melton




"From the first time I talked to Jennie, I felt I am going to be in good hands with her representing me in a purchase of a luxury Condo in Miami. She was professional, honest, attentive, punctual and much more. She answered all my questions, revised the purchase and sale contract when needed and followed up on my transaction until it was closed. Her Escrow assistant Suzette is one of the greatest people I have worked with. She addressed my questions on the HUD statement, communicated promptly to HOA and my Insurance agent and was on top of it all. I truly appreciated someone like Suzette working on my real estate purchase. I am very greatful and would recommend her and Jennie anytime in the future." – Sam




"Ever since my very first real estate deal 6 years ago, I have been utilizing Marina Title to assist me with closing other deals. Jennie and her staff is some of the greatest people you will ever meet and work with in this business. They definitely go the extra mile to make sure their clients are well taken care of. I am consistently referring people to them, because of their professionalism." – Courtney




"Jennie is an excellent real estate lawyer. When we sold our condo in Miami Beach she took care of all the legal documents. She was extremely professional and knowledgeable, and always very pleasant to work with. I would definitely recommend Jennie as a real estate lawyer." – Richard