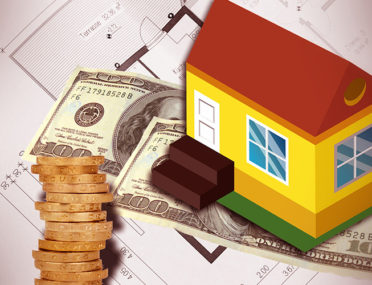 What Does Florida Title Insurance Cover?
22 May 2019
What Does Florida Title Insurance Cover?
Title Insurance policies are specifically designed to protect homebuyers against previous damages and costs associated with the title of a property that is being purchased. When purchasing Title Insurance, a title professional will conduct an extensive title search of the property, which will then be reviewed by the settlement company in order to identify any outstanding liens, and public record or deed defects in the title. Although a thorough title search is a great way to uncover hidden problems with the title of a property, undiscovered issues and/or claims to the title could still arise in the future. With Owner's Title Insurance, the homeowner's investment remains protected from any undiscovered title issues or unforeseen legal claims.
Legal Claims
When you purchase a house without Title Insurance, you may be responsible for legal fees related to the ownership rights of your newly acquired home. If a claim is made on the title to your property, your title company can choose to either defend the claim in court or pay the debt associated with the claim. If your title company decides to defend the claim, your Owner's Title Insurance policy will cover the costs of handling the claim through court.
Liens
Generally, contractors place liens on properties before beginning any remodeling or construction work on it. If, for any reason, contractors are not paid for their work, they can invoke the lien as a way to receive their payment. However, many contractors fail to remove the lien after successfully completing the construction project and being paid. When you have Title Insurance, you are protected against financial losses and damages resulting from undisclosed liens. Typically, your title company will be able to discover these liens during the title search process, prior to issuing your Title Insurance policy, which allows you to make an informed decision about how to proceed.
Title and Ownership Defects
Your title company will conduct a thorough research process using public records prior to issuing your Title Insurance policy. During this process, the company may discover that there are problems with the title and/or other ownership documents, such as unpaid property taxes. Additionally, your company may discover that there is a possibility for another person to claim the property as their own. When you have Title Insurance, you are protected against individuals who may attempt to remove you from the property or to force you to pay debts of previous owners of your house.
Lender Protection
Generally, lenders are less hesitant to enter a mortgage agreement with buyers who acquire Title Insurance, as it protects them from problems against the title, including conflicting legal claims to the property. In the event such a claim is filed against your home, your mortgage lenders will not lose their investment. In addition, Lender's Title Insurance allows lenders to foreclose on the property if you fail to pay your mortgage for any reason.
Lender's Title Insurance is separate from Owners' Title Insurance; however, the same title company typically issues both.
Heirs, Forgery, and Other Protections
In addition to the benefits mentioned above, Title Insurance protects you from a range of other issues the property you are purchasing previously had, which may not have been properly disclosed or discovered during the buying process. These issues can include forgery, erroneous or inadequate legal descriptions, undisclosed heirs, improperly recorded deeds, and undisclosed easements. Extended coverage can be available for pre-existing violations of subdivision or zoning laws, incorrect surveys, and off-record information that could affect your ownership. When you have Title Insurance, you cannot be held responsible for issues that occurred with the property before you bought it. Failure to obtain a Title Insurance policy could leave you with expensive legal bills to pay and you could even end up losing your home.
Contact Maria Title for More Information about Title Insurance
The title professionals at Marina Title are experienced in both the legal and real estate fields, which allows us to provide our clients with comprehensive title services that meet all Florida legal requirements for smooth real estate transactions. Our team of title experts personally oversees each closing to give our clients individualized attention during the process of buying the home of their dreams.
To schedule a consultation or learn more about our services, call us today (305) 901-5628 or send us an email to info@marinatitle.com.
Testimonials
Jennie is an excellent real estate lawyer. When we sold our condo in Miami Beach she took care of all the legal documents. She was extremely professional and knowledgeable, and always very pleasant to work with. I would definitely recommend Jennie as a real estate lawyer.




Jennie represented me in a very contentious property sale. She was professional, detail oriented, and knowledgeable about the intricacies of what can come back as a problem. Jennie handled the entire sale, spoke with me about each detail as they came up. I would have no reason to look for another law firm. She is also friends with some of the brightest and dedicated attorneys anywhere. She made a very unpleasant event possible. I would recommend her to my dearest friends, and anyone else for that matter.




I'm an real estate investor from CA and trying to buy properties in Florida, i was looking for real estate attorney's who could help me reviewing my closing documents and i found Jennie's help was not only in a timely fashion but her extensive knowledge in real estate amazed me. She was thorough and complete, right away she was able to spot any potential risks in the contracts and that just made my day to have this peace of mind assurance from her. so i would recommend her service to others in similar needs like myself as well. Thanks again Jennie.




Jennie handled a business property purchase for me very recently, She was very professional kept me informed every step of the way through to closure. Jennie is also very knowledgeable as there were times I didn't quite understand certain legal terms & she explained them very clearly to me. I will also say that she is very trustworthy too & look forward to working with her on my next business purchase very soon. Excellent & highly recommendable.




Jennie is an excellent attorney. She is smart, well educated, diligent, friendly, reliable, and always a pleasure to work with. Jennie is always the first person I go to when I need legal advice. If you need a good lawyer I highly recommend her.



Insights