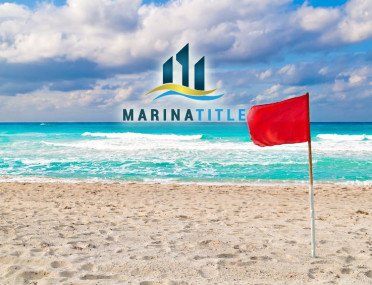 Four Common Title Issues
29 Jun 2015
Receiving the title for a new home should be a straightforward and stress-free process, especially when you have an expert by your side the entire way. Yet, sometimes issues arise, and when they do, it is important that you have title insurance. Here are four common title issues you may face:
Inheritance Issues
When you buy an estate property that has already gone through the probate process, it is usually safe to assume that you now own the home outright. Unfortunately, that is not the case for many homeowners. Every so often, a will may turn up that suddenly puts your home ownership in jeopardy. Even if it has been years since you bought the house, a legal battle may ensue if a lost will is found.
A similar situation can happen if the named heir in the will is missing. In this scenario, the estate may still claim and sell the property. But if the aforementioned heir suddenly appears and demands his or her rightful property, your title and rights to the property may be at risk. For more information visit our Residential Services page.
False or Fraudulent Conveyance
Buying a house from an impersonator, or one that was once sold by an impersonator, could leave you without a home. There are many people who share names in the world, and stealing an identity has become a common crime. An experienced attorney can help ensure you are purchasing a home from the rightful owner.
An impersonator is not the only instance in which dishonesty can jeopardize a home sale. Public records can be tainted by forged documents. When these forgeries are discovered, they could affect your title if it is discovered that someone else is the rightful owner.
Unknown Burdens
When you purchase a home, chances are there is a mortgage on it. New homeowners tend to assume that is the only debt associated with the house and that it will be paid off at closing. However, this is not always the case. Unpaid bills and other debts from the previous owner(s) could suddenly become your responsibility due to liens on the property. Along the same lines, the former owners' undisclosed debt may result in you having that pay that debt off or sue the former owner in order to satisfy that lien.
The land surrounding your new home may also have issues. An unknown easement may mean you cannot use it as you wish. In addition, it may grant businesses or the government the right to use pa of your property.
Paperwork Issues
Filing and recording your deed with the county clerk is typically a simple process. But a clerical error or a simple misfiling can put your home ownership at risk. In addition, poor or conflicting land surveys could affect your property line, allowing someone else to claim what you paid for.
An illegal title could also impact your home ownership rights. A title sold to an illegal immigrant, a minor or someone else who, for a myriad of reasons, could not own the house may threaten your right of ownership. This could affect you even if the unlawful sale happened many years ago.
With so many unpredictable issues that could crop up, title insurance is a must-have. If you would like an expert to examine your title, or if you are in need of title insurance, email us today at  info@marinatitle.com or give us a call at (305) 901-5628.
Testimonials
"Very trustworthy title company. The attorneys and staff are all very kind, professional and responsive; they took their time and explained all the details on our closing. I had a bad experience with a different tittle company in the past where the paperwork was full of mistakes. I will only use Marina Title going forward. Highly recommend." – Guiselle




"A BUNCH OF KNOW IT ALL'S" and that is exactly what I need on my side! Dealing in this crazy world of Real Estate, I can always count on these top notch smarties to educate me and my clients while solving the issues as they inevitably pop up. The teams at Marina Title and the Law Offices of JURADO & FARSHCHIAN, P.L in North Miami provide a exceptional list of services. Each time I use them, I am always pleased with their results and at the end, I feel a little smarter myself! Thanks for the knowledge!" – Melton




"From the first time I talked to Jennie, I felt I am going to be in good hands with her representing me in a purchase of a luxury Condo in Miami. She was professional, honest, attentive, punctual and much more. She answered all my questions, revised the purchase and sale contract when needed and followed up on my transaction until it was closed. Her Escrow assistant Suzette is one of the greatest people I have worked with. She addressed my questions on the HUD statement, communicated promptly to HOA and my Insurance agent and was on top of it all. I truly appreciated someone like Suzette working on my real estate purchase. I am very greatful and would recommend her and Jennie anytime in the future." – Sam




"Ever since my very first real estate deal 6 years ago, I have been utilizing Marina Title to assist me with closing other deals. Jennie and her staff is some of the greatest people you will ever meet and work with in this business. They definitely go the extra mile to make sure their clients are well taken care of. I am consistently referring people to them, because of their professionalism." – Courtney




"Jennie is an excellent real estate lawyer. When we sold our condo in Miami Beach she took care of all the legal documents. She was extremely professional and knowledgeable, and always very pleasant to work with. I would definitely recommend Jennie as a real estate lawyer." – Richard