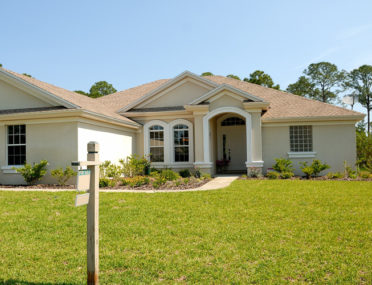 Why You Should Hire an Attorney When Buying FSBO Properties
24 Dec 2018
Florida is a leading market for FSBO Properties—short for "for sale by owner"—which are listed and sold without the services of a real estate agent or broker. FSBO properties are increasingly more common, as sellers seek to save money by not having to pay 3 to 6 percent of their sale proceeds towards a real estate commission. While various online services and standard real estate forms make it relatively easier for individuals to buy and sell property without a real estate professional, there is no substitute for a qualified title and real estate attorney when it comes to helping you avoid the potential risks and pitfalls that may arise from these types of transactions.
What to Look Out for When Buying FSBO Properties
Aside from saving money, FSBO properties are popular because the lack of a real estate professional is perceived as making the transaction move more quickly and easily. However, the real estate profession exists for a reason, namely to help both sides comply with various practical and regulatory matters prior to closing. You may come encounter the following risks and shortcomings when buying an FSBO property:
Fraud, Misrepresentation, and Scams
It is not uncommon for buyers to fall in love with a property so much that they are willing to trust the seller on their word alone. This is especially true for buyers who may be acquainted with the seller, or who develop a personal relationship with them. Scams are as varied as those who perpetrate them: you may be defrauded out of your initial deposit, made to divulge personal information based on false requirements, or misled to accept a fraudulent deed that fails to give you actual title to the property. Moreover, fraudsters are always devising new and more sophisticated ways to capitalize on the growing FSBO market, which means there are many more unexpected and less detectable scams out there.
Daunting Paperwork
Research by the National Association of Realtors (NAR) found that difficulty understanding paperwork was a leading cause of delays or cancellations in FSBO transactions. Real estate closings typically require a lot of paperwork, which is one reason why many buyers and sellers hire a real estate professional to help guide them through the process. Even the most knowledgeable and experienced buyer or seller will have difficulty properly preparing all the documents required for a smooth and successful closing. In fact, real estate professionals themselves often rely on an attorney to understand the legal implications or language of a document or contract. Failure to properly record a deed or fill out loan documents could put the closing in jeopardy, and possibly leave you open to financial or legal liability.
Lack of Protection
Without a real estate expert to look out for your interests, there is a greater chance that you or the seller will make a mistake that will delay or derail the closing or put you at risk of legal repercussions. Standard forms may be ill-suited to protect against specific disputes or issues that may arise in a transaction, especially since no two real estate closings are alike. According to NAR, nearly one out of five FSBO property transactions are unable to close within their planned timeframe due to such delays.
No Liability Protection for Sellers
Buyers are not the only ones at risk in an FSBO transaction. Taking on all the responsibilities in a transaction is a double-edge sword for sellers: it might give a sense of efficiency and control, but it also means you are singularly responsible for anything that goes wrong. If you make any mistakes throughout the transaction—stating the wrong price, forgetting to give notice of an issue with the property that you were required to disclose, or missing any title documents, to name but a few examples—will potentially expose you to liability and subsequent legal and financial penalties. So, no matter what side of the FSBO transaction you are on, you have an interest in hiring an attorney to safeguard your interests and facilitate the closing.
How Marina Title Can Help with FSBO Properties
We hope our quick introductory guide has helped you consider the pros and cons of FSBO Properties. Whether or not you proceed with such a transaction—or decide to forgo the services of a real estate professional yourself—you will need a trustworthy and experienced attorney by your side who can help you navigate around the risks and challenges of an FSBO transaction. The attorneys at Marina Title have helped buyers and sellers alike successfully close on FSBO properties. We have the title and real estate knowledge needed to look out for both opportunities and risks for our clients.
Before buying or selling your FSBO property, please contact us at (305) 901-5628 or email info@marinatitle.com.
Testimonials
"Very trustworthy title company. The attorneys and staff are all very kind, professional and responsive; they took their time and explained all the details on our closing. I had a bad experience with a different tittle company in the past where the paperwork was full of mistakes. I will only use Marina Title going forward. Highly recommend." – Guiselle




"A BUNCH OF KNOW IT ALL'S" and that is exactly what I need on my side! Dealing in this crazy world of Real Estate, I can always count on these top notch smarties to educate me and my clients while solving the issues as they inevitably pop up. The teams at Marina Title and the Law Offices of JURADO & FARSHCHIAN, P.L in North Miami provide a exceptional list of services. Each time I use them, I am always pleased with their results and at the end, I feel a little smarter myself! Thanks for the knowledge!" – Melton




"From the first time I talked to Jennie, I felt I am going to be in good hands with her representing me in a purchase of a luxury Condo in Miami. She was professional, honest, attentive, punctual and much more. She answered all my questions, revised the purchase and sale contract when needed and followed up on my transaction until it was closed. Her Escrow assistant Suzette is one of the greatest people I have worked with. She addressed my questions on the HUD statement, communicated promptly to HOA and my Insurance agent and was on top of it all. I truly appreciated someone like Suzette working on my real estate purchase. I am very greatful and would recommend her and Jennie anytime in the future." – Sam




"Ever since my very first real estate deal 6 years ago, I have been utilizing Marina Title to assist me with closing other deals. Jennie and her staff is some of the greatest people you will ever meet and work with in this business. They definitely go the extra mile to make sure their clients are well taken care of. I am consistently referring people to them, because of their professionalism." – Courtney




"Jennie is an excellent real estate lawyer. When we sold our condo in Miami Beach she took care of all the legal documents. She was extremely professional and knowledgeable, and always very pleasant to work with. I would definitely recommend Jennie as a real estate lawyer." – Richard