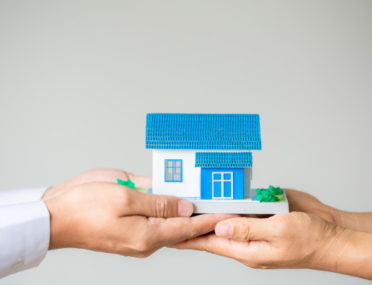 How To Buy A Home In South Florida In 5 Steps:
21 Oct 2020
It is not hard to find someone who dreams about buying a Home in South Florida. The state offers plenty of options when it comes to real estate, so it is not hard to find a good property as well.
However, the buying process can be complex for inexperienced buyers because it requires specific legal procedures and security measures to ensure the transaction will be a success.
But worry not, as we can help you at Marina Title. In this article, you will know how it is possible to buy a home in South Florida in 5 steps.
1- A Reliable Real Estate Agent:
A good real estate agent focuses on communication, informing the client constantly, and clearing any question that may arise throughout the transaction.
This step is vital for the whole process, as the agent will represent you in the state of Florida. Hence, you need to rely on a reliable expert in the real estate industry.
This expert will guide you across the property buying process, showing you every possible aspect of it without the need for asking. A good way to find a reliable real estate agent is to look for referrals here at Marina Title.
2- Review Your Finances In Detail
Once you have found the ideal real estate agent, it is time to evaluate your financial health. There are two main options for purchasing a property: mortgage loan or paying on cash.
If you choose to use a mortgage loan, you have to find a suitable mortgage lender. Never lose sight of your credit score, making sure that all your transactions are clear. It will avoid loan rejection by the lender.
If you choose to purchase a property in South Florida using cash, it is simpler. You have to ensure that, once you have paid the house, the move will not leave your finances unbalanced.
3- Finding The Ideal Property
Once you have the money, you need to find the ideal property. South Florida has plenty of options to please various tastes, such as the city, near the ocean, gated communities, and others.
At this moment, the guidance of an expert real estate agent proves to be essential. The agent must provide all the necessary information about the locations, such as the nature of the neighborhood, level of security, availability of public amenities, and other local aspects.
4- Making An Offer For The Desired Property
Once you have decided what property you want to purchase, it is time to make an offer to the seller. An expert real estate agent will guide you through this process to guarantee your offer is not rejected.
This step requires attention to detail, as one area may differ from others when it comes to offers. Highly competitive areas require you to make an offer within 24 hours. Also, some areas even provide the rules that buyers must follow for making an offer.
5- It Is Time For The Closing
Last, you will proceed to the closing process. Many people think it is just signing papers, but they could not be more wrong.
The closing process requires an expert approach, especially when buying a home in South Florida. A mistake in the closing process can lead to legal breaches and other potential issues. Hence, it is utterly necessary to rely on a reliable title company to guarantee the buying will be a success.
Now You How To Buy A Home In South Florida, So Make It Happen!
A title company is essential when buying a home in South Florida. At Marina Title, we are experts in procedures involving title and escrow. Call us to (305) 901-5628 or send us an email to Info@MarinaTitle.com to get help now.
Testimonials
"Very trustworthy title company. The attorneys and staff are all very kind, professional and responsive; they took their time and explained all the details on our closing. I had a bad experience with a different tittle company in the past where the paperwork was full of mistakes. I will only use Marina Title going forward. Highly recommend." – Guiselle




"A BUNCH OF KNOW IT ALL'S" and that is exactly what I need on my side! Dealing in this crazy world of Real Estate, I can always count on these top notch smarties to educate me and my clients while solving the issues as they inevitably pop up. The teams at Marina Title and the Law Offices of JURADO & FARSHCHIAN, P.L in North Miami provide a exceptional list of services. Each time I use them, I am always pleased with their results and at the end, I feel a little smarter myself! Thanks for the knowledge!" – Melton




"From the first time I talked to Jennie, I felt I am going to be in good hands with her representing me in a purchase of a luxury Condo in Miami. She was professional, honest, attentive, punctual and much more. She answered all my questions, revised the purchase and sale contract when needed and followed up on my transaction until it was closed. Her Escrow assistant Suzette is one of the greatest people I have worked with. She addressed my questions on the HUD statement, communicated promptly to HOA and my Insurance agent and was on top of it all. I truly appreciated someone like Suzette working on my real estate purchase. I am very greatful and would recommend her and Jennie anytime in the future." – Sam




"Ever since my very first real estate deal 6 years ago, I have been utilizing Marina Title to assist me with closing other deals. Jennie and her staff is some of the greatest people you will ever meet and work with in this business. They definitely go the extra mile to make sure their clients are well taken care of. I am consistently referring people to them, because of their professionalism." – Courtney




"Jennie is an excellent real estate lawyer. When we sold our condo in Miami Beach she took care of all the legal documents. She was extremely professional and knowledgeable, and always very pleasant to work with. I would definitely recommend Jennie as a real estate lawyer." – Richard