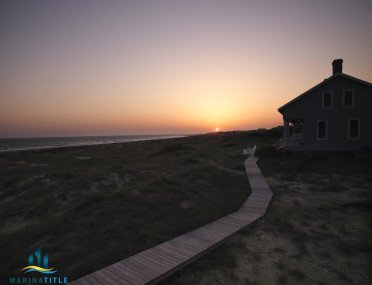 How to Eliminate Risk When Investing in Vacation Rentals
11 Aug 2015
Real estate investors take some of the biggest risks out of anyone in the market. This is especially true in Florida, when the influx of tourists and new residents from all over the world make the market highly volatile. But, the fact that this state is high on many people's lists of travel destination makes it a prime area in which to invest in vacation rental properties. There are certain precautions investors can take to reduce the risk associated with investing in these kinds of houses.
Know the Market
Florida is a massive state, full of different real estate submarkets. Those from out of state may assume this refers to the Gulf Coast and the Atlantic Coast. But even within cities, there are vastly different areas in which you can invest. Take Panama City, for example. This beachside town is well-known as a party-heavy spring break destination. But going just 10 to 15 miles outside the central hub, and you will find quiet, handsome homes near a beautiful white-sand beach.
As you explore the different options within Florida, you must identify your target market. When you have, it is important to know when this crowd usually visits the state. If you handle renovations and upgrades in your property's own off-season, you will greatly increase the chance of owning a profitable vacation rental. For more information, visit Marina Title's Investors page.
Investigate the Property
With a target market in mind, you must inspect any potential purchase. Online virtual tours are a good start, but they will not give you a full understanding of the property's benefits and drawbacks. Either you or a member of your team should investigate the home firsthand, ensuring it has the proper amenities to appeal to your potential renters. Again, keep the market in mind: targeting high class families will require top-of-the-line facilities, while a rental for college students should have highly durable amenities.
Before you ever visit the property, however, it is wise to order a title search from a company like Marina Title. This documentation will reveal any hidden issues with the house, such as liens, encumbrances or questionable ownership. Both types of investigation could greatly reduce your risk when investing in any property.
Get Proper Insurance
As most people know, Florida endures many hurricanes and other storms throughout the year. What may not be so evident, however, is that typical insurance policies do not cover damage done by this destructive weather. You will need to ensure you are covered in the event of a storm. You will also need to have coverage for any damage done by renters. While you can have this included in your insurance policy, you can also have a damages clause in the rental contract, placing liability on the lessee for any destruction of property.
Insuring the physical structure should not be the only policy you purchase. It is important to also have title insurance. If your right of ownership is challenged and you are forced to relinquish the property, title insurance will protect you from financial ruin.
For investors in need of title searches, title insurance and other services associated with purchasing property, Marina Title is here to help. For more information about our various offerings, call us at 1 (800) 610-4750 or email us at info@marinatitle.com today.
Testimonials
Jennie is an excellent real estate lawyer. When we sold our condo in Miami Beach she took care of all the legal documents. She was extremely professional and knowledgeable, and always very pleasant to work with. I would definitely recommend Jennie as a real estate lawyer.




Jennie represented me in a very contentious property sale. She was professional, detail oriented, and knowledgeable about the intricacies of what can come back as a problem. Jennie handled the entire sale, spoke with me about each detail as they came up. I would have no reason to look for another law firm. She is also friends with some of the brightest and dedicated attorneys anywhere. She made a very unpleasant event possible. I would recommend her to my dearest friends, and anyone else for that matter.




I'm an real estate investor from CA and trying to buy properties in Florida, i was looking for real estate attorney's who could help me reviewing my closing documents and i found Jennie's help was not only in a timely fashion but her extensive knowledge in real estate amazed me. She was thorough and complete, right away she was able to spot any potential risks in the contracts and that just made my day to have this peace of mind assurance from her. so i would recommend her service to others in similar needs like myself as well. Thanks again Jennie.




Jennie handled a business property purchase for me very recently, She was very professional kept me informed every step of the way through to closure. Jennie is also very knowledgeable as there were times I didn't quite understand certain legal terms & she explained them very clearly to me. I will also say that she is very trustworthy too & look forward to working with her on my next business purchase very soon. Excellent & highly recommendable.




Jennie is an excellent attorney. She is smart, well educated, diligent, friendly, reliable, and always a pleasure to work with. Jennie is always the first person I go to when I need legal advice. If you need a good lawyer I highly recommend her.



Insights