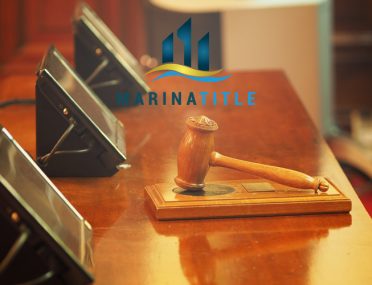 The Importance of Title Insurance for Auction Properties
04 Jun 2018
Buying a property at an auction can be the beginning of a fruitful investment – or the start of costly and drawn out legal troubles. That is because Auction Properties are more likely than other types of real estate to be saddled with the sort of title and financial issues that brought them to auction in the first place. Learn why title insurance is a must-have for any property acquired at auction, and where you can get this invaluable service.
Title Insurance 101
First, it helps to know what title insurance does and why it is worthwhile for auction properties. Just as you must insure your physical property from various unexpected hazards – such as floods, windstorms, and fires – so must you insure your legal ownership right over the property, known as the title. It is your title to the property that decides whether you have the right to own, occupy, modify, or transfer it.
However, title can be at risk of many hazards as well: missing or defective deeds that may undermine your legal right to the property. Unknown easements or encumbrances that interfere with your full use and enjoyment of the property or unknown claims by third parties are just some of the issues that could emerge at to threaten your ownership of your new acquisition.
Even when you purchase a property in a "conventional" transaction – following a thorough examination of the title history – you must still obtain a title insurance policy for so-called "hidden hazards" that are undiscoverable until it is too late. Your policy will cover the cost of defending against any legal claim to the property, and in the worst-case scenario, will compensate you for the loss of the property up to the purchase price amount.
Title Insurance for Auction Properties
The majority of properties sold at auctions have troubled histories and are being sold to satisfy a bank or condo association judgment. Since a title insurance policy cannot be issued to you until after you take title to the property, it is best to order a title commitment (or at a minimum, a title search), prior to bidding on the property. This ensures that you are aware of any title issues that must be cleared (or taken as exceptions) on the title insurance policy that you obtain after the sale.
As a property investor, you cannot afford to lose precious time and resources fighting for your right to keep your hard-earned property. That is why an effective and comprehensive title insurance policy is a necessary expense for any property acquisition. Think of it as an investment that will pay itself back many times over, through peace of mind and considerable savings of time and money.
Turn to the Experts in Auction Properties
Marina Title is a full-service title company that offers title and settlement solutions to clients of all backgrounds, from first-time homebuyers to property investors. Our wide range of expertise and experience include properties acquired at auctions, so we know what it takes to ensure a safe and sound investment. From conducting a meticulous examination of the property's title, to creating an airtight title insurance policy that will protect you for years to come, we will do whatever it takes to protect your investment.
To learn more, contact (305) 901-5628 or email info@marinatitle.com.
Testimonials
"Very trustworthy title company. The attorneys and staff are all very kind, professional and responsive; they took their time and explained all the details on our closing. I had a bad experience with a different tittle company in the past where the paperwork was full of mistakes. I will only use Marina Title going forward. Highly recommend." – Guiselle




"A BUNCH OF KNOW IT ALL'S" and that is exactly what I need on my side! Dealing in this crazy world of Real Estate, I can always count on these top notch smarties to educate me and my clients while solving the issues as they inevitably pop up. The teams at Marina Title and the Law Offices of JURADO & FARSHCHIAN, P.L in North Miami provide a exceptional list of services. Each time I use them, I am always pleased with their results and at the end, I feel a little smarter myself! Thanks for the knowledge!" – Melton




"From the first time I talked to Jennie, I felt I am going to be in good hands with her representing me in a purchase of a luxury Condo in Miami. She was professional, honest, attentive, punctual and much more. She answered all my questions, revised the purchase and sale contract when needed and followed up on my transaction until it was closed. Her Escrow assistant Suzette is one of the greatest people I have worked with. She addressed my questions on the HUD statement, communicated promptly to HOA and my Insurance agent and was on top of it all. I truly appreciated someone like Suzette working on my real estate purchase. I am very greatful and would recommend her and Jennie anytime in the future." – Sam




"Ever since my very first real estate deal 6 years ago, I have been utilizing Marina Title to assist me with closing other deals. Jennie and her staff is some of the greatest people you will ever meet and work with in this business. They definitely go the extra mile to make sure their clients are well taken care of. I am consistently referring people to them, because of their professionalism." – Courtney




"Jennie is an excellent real estate lawyer. When we sold our condo in Miami Beach she took care of all the legal documents. She was extremely professional and knowledgeable, and always very pleasant to work with. I would definitely recommend Jennie as a real estate lawyer." – Richard