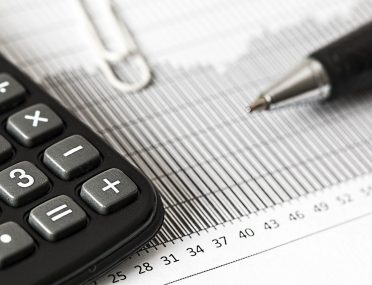 Is Purchasing Title Insurance Required in Florida?
21 Apr 2020
Is purchasing title insurance required in the State of Florida? It depends on the type of policy and the lender. Read on to learn what you need to know about purchasing title insurance in Florida and how Marina Title can help.
The Importance of Having Title Insurance
Buying a home can be a dream come true; however, it can also be a nightmare, especially for inexperienced first-time homebuyers. Why? Because there is so much involved in the process that it can seem like you are navigating a minefield, running the risk of stepping on a landmine at every turn. First, you have to find the home you want to purchase, which can be challenging. Then, you need to make an offer on it. That is when the "fun" begins. You will need to wait for the seller to accept the offer, and, if they do, there will be title searches, inspections, and all kinds of tiny details you need to address before you can actually start the closing process.
How a home is titled can affect the purchase process. The property you intend to purchase could be titled as a joint tenancy or tenancy in common or have a right of survivorship claim, meaning there is another party with the right to claim the property if the owner passes away. This is why purchasing title insurance is a good idea. While your title company will do a lot of research to make sure the title to the home or property you intend to buy is free and clear, and that the seller has legal rights to sell property, that research may not reveal every single title issue. Many circumstances could put the legal status of a title in question.
Common title issues include liens of any kind, foreclosures, eminent domain, and instances where the property may belong to someone else through inheritance. These issues must be resolved before the closing process can begin.
How Title Insurance Works
When you purchase a home, you get a title that says that you are the new owner. You buy a home with the assumption that the person selling it has the legal right to do so, meaning they have a free and clear title they can legally transfer to you. Unfortunately, many issues could arise that might cause you to lose the right to own and use your property even after you close on it. This is why title companies do a title search before closing. Title searches can uncover issues that might prevent you from legally owning the property you intend to buy. However, sometimes there are hidden issues even title searches do not reveal. This is where a good title insurance policy comes in, as it can protect you in case a claim against your new home comes up after closing.
Is Purchasing Title Insurance Required in Florida?
There are two types of title insurance policies in Florida – one protects lenders and the other protects buyers. If you are purchasing a home or property, there is a good chance you are purchasing it with the help of a loan. In the State of Florida, as in all states, any federally insured lender will require you, the buyer, to have at least a lender's title insurance policy. You will likely not be able to get a loan without purchasing title insurance to protect your lender. Why? Because your lender will be taking a huge risk and will want to be covered should an issue arise down the line that puts the property you intend to buy and, therefore, the lender's money, at risk. A lender's policy, which will be worked into the closing cost of your loan, will ensure your lender is protected should a claim against the property you are looking to purchase arise even years after closing on it. So, is title insurance required in the State of Florida? At least in the case of a lender's policy, yes.
An owner's policy, however, is not required. As long as the lender has protection, you are free to move forward with the closing. Keep in mind, however, that a lender's title insurance policy gives you, the buyer, no protection whatsoever. If an issue arises, bringing the legality of the property you intend to buy into question, and you do not have an owner's title insurance policy, you will be at risk of losing the property and all of the money you have put into it, even the issue comes up many years after closing.
Purchasing title insurance is not required, but it should be. Even if you believe that a title is free and clear and that the seller has the legal right to transfer it, many unforeseen issues might still arise in the near future. Better safe than sorry.
Are you looking to purchase title insurance in Florida? Work with Marina Title, a South Florida title company committed to high standards of service with years of experience in the title industry. Do you have any questions? Call Marina Title at (305) 901-5628 or send us an email to Info@MarinaTitle.com today.
Testimonials
"Very trustworthy title company. The attorneys and staff are all very kind, professional and responsive; they took their time and explained all the details on our closing. I had a bad experience with a different tittle company in the past where the paperwork was full of mistakes. I will only use Marina Title going forward. Highly recommend." – Guiselle




"A BUNCH OF KNOW IT ALL'S" and that is exactly what I need on my side! Dealing in this crazy world of Real Estate, I can always count on these top notch smarties to educate me and my clients while solving the issues as they inevitably pop up. The teams at Marina Title and the Law Offices of JURADO & FARSHCHIAN, P.L in North Miami provide a exceptional list of services. Each time I use them, I am always pleased with their results and at the end, I feel a little smarter myself! Thanks for the knowledge!" – Melton




"From the first time I talked to Jennie, I felt I am going to be in good hands with her representing me in a purchase of a luxury Condo in Miami. She was professional, honest, attentive, punctual and much more. She answered all my questions, revised the purchase and sale contract when needed and followed up on my transaction until it was closed. Her Escrow assistant Suzette is one of the greatest people I have worked with. She addressed my questions on the HUD statement, communicated promptly to HOA and my Insurance agent and was on top of it all. I truly appreciated someone like Suzette working on my real estate purchase. I am very greatful and would recommend her and Jennie anytime in the future." – Sam




"Ever since my very first real estate deal 6 years ago, I have been utilizing Marina Title to assist me with closing other deals. Jennie and her staff is some of the greatest people you will ever meet and work with in this business. They definitely go the extra mile to make sure their clients are well taken care of. I am consistently referring people to them, because of their professionalism." – Courtney




"Jennie is an excellent real estate lawyer. When we sold our condo in Miami Beach she took care of all the legal documents. She was extremely professional and knowledgeable, and always very pleasant to work with. I would definitely recommend Jennie as a real estate lawyer." – Richard