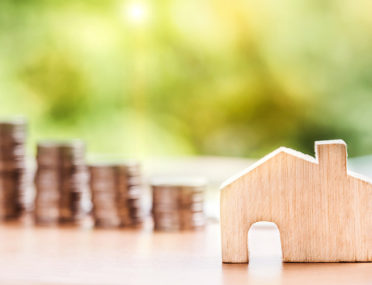 Learn if You Qualify for Title Policy Discounts
10 Jul 2019
Although Title Insurance is worth every penny—since it protects your legal rights over the property you own—several Title Policy Discounts are available based on factors such as the type of property being purchased or whether the transaction is a refinance. Marina Title can provide you with the basics about the costs and savings of Title Insurance and how our firm can help.
How Title Insurance Rates Work
The premium for an Owner's Title Insurance Policy is determined by the purchase price of the subject property: The more expensive the property that will be covered, the higher the premium, although it is a one-time payment.
Purchase Price                                  Title Insurance Premium per $1,000
No more than $100,000                                              $5.75
Over $100,000 to $1 million                                       $5.00
Over $1 million to $5 million                                       $2.50
Over $5 million to $10 million                                     $2.25
Over $10 million                                                          $2.00
For example, the premium for a Title Insurance Policy covering a property selling for $100,000 will be $575, while a property selling for $150,000 will see its premium go up by another $250, for a total cost of $825.
Additionally, most lenders require a separate title insurance policy issued in their name, which you will typically pay for along with your own. However, Florida's "simultaneous issue rate" allows you to buy both policies together at a significant discount, typically far less than if you were to pay for each policy separately.
Unless otherwise agreed upon in the sales contract, in most Florida counties, the norm is that seller is responsible for title insurance, while in Broward and Miami-Dade, the responsibility falls on the buyer.
Taking Advantage of Florida Title Insurance Discounts

Several credits and deductions are available for title insurance premiums depending on the characteristics of the transaction and the subject property. They all require that the title insurance policy be issued to you in the transaction, along with at least one of the following:
The property is raw, unimproved land to which you already have title (roads, sewage, and utilities do not count as improvements).
The seller has an owner's title insurance policy that is less than three years old prior to the date of the issuance of your new policy.
The policy is a lender's policy being issued as part of a refinance transaction.
The property is a new home purchase that has never previously been sold, leased, or occupied.
Marina Title can help you determine which of these discounts you qualify for and how to apply. As specialists in settlement and title solutions, we know everything there is to know about title insurance, from drafting an airtight policy, to making sure you are getting the best possible premium available. We leave no stone unturned when it comes to finding the most affordable and expedient solutions for our clients.
For more information about our title services, contact (305) 901-5628 or email info@marinatitle.com.
Testimonials
Jennie is an excellent real estate lawyer. When we sold our condo in Miami Beach she took care of all the legal documents. She was extremely professional and knowledgeable, and always very pleasant to work with. I would definitely recommend Jennie as a real estate lawyer.




Jennie represented me in a very contentious property sale. She was professional, detail oriented, and knowledgeable about the intricacies of what can come back as a problem. Jennie handled the entire sale, spoke with me about each detail as they came up. I would have no reason to look for another law firm. She is also friends with some of the brightest and dedicated attorneys anywhere. She made a very unpleasant event possible. I would recommend her to my dearest friends, and anyone else for that matter.




I'm an real estate investor from CA and trying to buy properties in Florida, i was looking for real estate attorney's who could help me reviewing my closing documents and i found Jennie's help was not only in a timely fashion but her extensive knowledge in real estate amazed me. She was thorough and complete, right away she was able to spot any potential risks in the contracts and that just made my day to have this peace of mind assurance from her. so i would recommend her service to others in similar needs like myself as well. Thanks again Jennie.




Jennie handled a business property purchase for me very recently, She was very professional kept me informed every step of the way through to closure. Jennie is also very knowledgeable as there were times I didn't quite understand certain legal terms & she explained them very clearly to me. I will also say that she is very trustworthy too & look forward to working with her on my next business purchase very soon. Excellent & highly recommendable.




Jennie is an excellent attorney. She is smart, well educated, diligent, friendly, reliable, and always a pleasure to work with. Jennie is always the first person I go to when I need legal advice. If you need a good lawyer I highly recommend her.



Insights