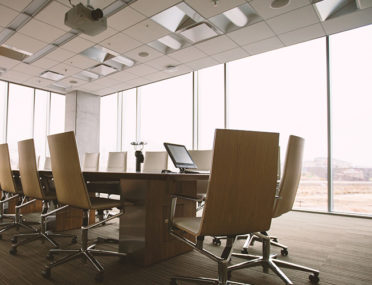 Marina Title – Your Florida Title Insurance Company
07 Aug 2019
If you are currently looking to purchase a Title Insurance policy in Florida, that means you are finally starting the closing process on the home of your dreams, which must definitely be an exciting time for you and your family.
Obviously, buying a piece of property is a major deal. In fact, for most people, it is the largest investment they will ever make, which can be exciting but also incredibly terrifying. There is a great deal of work involved in the home buying process in the State of Florida; from doing extensive research on the real estate market and finding a realtor, to negotiating with sellers and choosing a Title Insurance Company to help handle the closing process.
However, this should not intimidate you. Marina Title is here to help.
Marina Title Will Protect You
While most people know how complex the home buying process in Florida can be, not many people are aware of the fact that when you purchase a home in the State of Florida, what you are actually buying is the "title" to the home. The title to a property grants you the right to occupy and use the property as you see fit. In other words, the title is what allows you to take full ownership of the property you bought.
This is obviously great; however, it is not perfect. Your title could be challenged based on past rights and claims asserted by other parties and, if you are not protected by a Title Insurance policy, you could end up in court and even lose your property.
That is where our Florida Title Insurance Company, Marina Title, comes in.
Following the terms of your Title Insurance policy, our team of title experts and real estate attorneys will work as hard as humanly possible to provide you with the legal defense you need during this difficult time. Your Title Insurance policy will cover all court costs and related legal fees in addition to the reimbursement of your actual loss up to the face amount specified in your policy.
The Price of Title Insurance in Florida
When it comes to the price of Title Insurance in Florida, you probably think  it depends on the price of the property you intend to purchase – and you are right. However, what you may not know is that the price of a Title Insurance policy is outstandingly low when compared to its value.
While typical insurance policies must be paid on an annual basis, you only need to pay for your Title Insurance policy once and you will be protected forever – or at least for as long as you own the property.
Based on the purchase price of the property you intend to buy, the cost of your Title Insurance policy will be calculated as follows:
For purchase prices up to $100,000, Title Insurance will cost $5.75 for every thousand dollars.
For purchase prices over $100,000, Title Insurance will cost $5.00 for every thousand dollars.
Contact the Best Title Insurance Company in Florida Today!
The best way to get all your questions about the home buying process answered and handle the closing process on your new home thoroughly and legitimately is to work with experts who can ensure your best interests remain a priority throughout the entire process.
No idea where find title experts to help you close on your new home? We have good news for you – you already found them! You found us!
Contact our team today! Call us at (305) 901-5628 or send us an email to Info@MarinaTitle.com to schedule an initial consultation.
Testimonials
"Very trustworthy title company. The attorneys and staff are all very kind, professional and responsive; they took their time and explained all the details on our closing. I had a bad experience with a different tittle company in the past where the paperwork was full of mistakes. I will only use Marina Title going forward. Highly recommend." – Guiselle




"A BUNCH OF KNOW IT ALL'S" and that is exactly what I need on my side! Dealing in this crazy world of Real Estate, I can always count on these top notch smarties to educate me and my clients while solving the issues as they inevitably pop up. The teams at Marina Title and the Law Offices of JURADO & FARSHCHIAN, P.L in North Miami provide a exceptional list of services. Each time I use them, I am always pleased with their results and at the end, I feel a little smarter myself! Thanks for the knowledge!" – Melton




"From the first time I talked to Jennie, I felt I am going to be in good hands with her representing me in a purchase of a luxury Condo in Miami. She was professional, honest, attentive, punctual and much more. She answered all my questions, revised the purchase and sale contract when needed and followed up on my transaction until it was closed. Her Escrow assistant Suzette is one of the greatest people I have worked with. She addressed my questions on the HUD statement, communicated promptly to HOA and my Insurance agent and was on top of it all. I truly appreciated someone like Suzette working on my real estate purchase. I am very greatful and would recommend her and Jennie anytime in the future." – Sam




"Ever since my very first real estate deal 6 years ago, I have been utilizing Marina Title to assist me with closing other deals. Jennie and her staff is some of the greatest people you will ever meet and work with in this business. They definitely go the extra mile to make sure their clients are well taken care of. I am consistently referring people to them, because of their professionalism." – Courtney




"Jennie is an excellent real estate lawyer. When we sold our condo in Miami Beach she took care of all the legal documents. She was extremely professional and knowledgeable, and always very pleasant to work with. I would definitely recommend Jennie as a real estate lawyer." – Richard