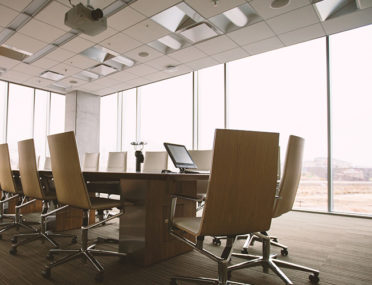 Marina Title – Your Florida Title Insurance Company
07 Aug 2019
If you are currently looking to purchase a Title Insurance policy in Florida, that means you are finally starting the closing process on the home of your dreams, which must definitely be an exciting time for you and your family.
Obviously, buying a piece of property is a major deal. In fact, for most people, it is the largest investment they will ever make, which can be exciting but also incredibly terrifying. There is a great deal of work involved in the home buying process in the State of Florida; from doing extensive research on the real estate market and finding a realtor, to negotiating with sellers and choosing a Title Insurance Company to help handle the closing process.
However, this should not intimidate you. Marina Title is here to help.
Marina Title Will Protect You
While most people know how complex the home buying process in Florida can be, not many people are aware of the fact that when you purchase a home in the State of Florida, what you are actually buying is the "title" to the home. The title to a property grants you the right to occupy and use the property as you see fit. In other words, the title is what allows you to take full ownership of the property you bought.
This is obviously great; however, it is not perfect. Your title could be challenged based on past rights and claims asserted by other parties and, if you are not protected by a Title Insurance policy, you could end up in court and even lose your property.
That is where our Florida Title Insurance Company, Marina Title, comes in.
Following the terms of your Title Insurance policy, our team of title experts and real estate attorneys will work as hard as humanly possible to provide you with the legal defense you need during this difficult time. Your Title Insurance policy will cover all court costs and related legal fees in addition to the reimbursement of your actual loss up to the face amount specified in your policy.
The Price of Title Insurance in Florida
When it comes to the price of Title Insurance in Florida, you probably think  it depends on the price of the property you intend to purchase – and you are right. However, what you may not know is that the price of a Title Insurance policy is outstandingly low when compared to its value.
While typical insurance policies must be paid on an annual basis, you only need to pay for your Title Insurance policy once and you will be protected forever – or at least for as long as you own the property.
Based on the purchase price of the property you intend to buy, the cost of your Title Insurance policy will be calculated as follows:
For purchase prices up to $100,000, Title Insurance will cost $5.75 for every thousand dollars.
For purchase prices over $100,000, Title Insurance will cost $5.00 for every thousand dollars.
Contact the Best Title Insurance Company in Florida Today!
The best way to get all your questions about the home buying process answered and handle the closing process on your new home thoroughly and legitimately is to work with experts who can ensure your best interests remain a priority throughout the entire process.
No idea where find title experts to help you close on your new home? We have good news for you – you already found them! You found us!
Contact our team today! Call us at (305) 901-5628 or send us an email to Romy@MarinaTitle.com to schedule an initial consultation.
Testimonials
Jennie is an excellent real estate lawyer. When we sold our condo in Miami Beach she took care of all the legal documents. She was extremely professional and knowledgeable, and always very pleasant to work with. I would definitely recommend Jennie as a real estate lawyer.




Jennie represented me in a very contentious property sale. She was professional, detail oriented, and knowledgeable about the intricacies of what can come back as a problem. Jennie handled the entire sale, spoke with me about each detail as they came up. I would have no reason to look for another law firm. She is also friends with some of the brightest and dedicated attorneys anywhere. She made a very unpleasant event possible. I would recommend her to my dearest friends, and anyone else for that matter.




I'm an real estate investor from CA and trying to buy properties in Florida, i was looking for real estate attorney's who could help me reviewing my closing documents and i found Jennie's help was not only in a timely fashion but her extensive knowledge in real estate amazed me. She was thorough and complete, right away she was able to spot any potential risks in the contracts and that just made my day to have this peace of mind assurance from her. so i would recommend her service to others in similar needs like myself as well. Thanks again Jennie.




Jennie handled a business property purchase for me very recently, She was very professional kept me informed every step of the way through to closure. Jennie is also very knowledgeable as there were times I didn't quite understand certain legal terms & she explained them very clearly to me. I will also say that she is very trustworthy too & look forward to working with her on my next business purchase very soon. Excellent & highly recommendable.




Jennie is an excellent attorney. She is smart, well educated, diligent, friendly, reliable, and always a pleasure to work with. Jennie is always the first person I go to when I need legal advice. If you need a good lawyer I highly recommend her.



Insights