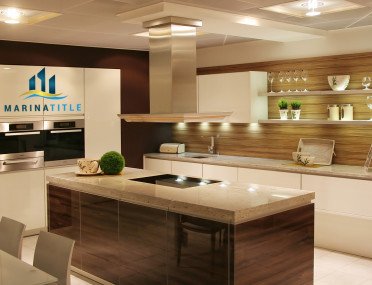 Miami Condos are Hot: $1.9 Billion Spent This Cycle
10 Jul 2015
As demonstrated by a recent report in the Miami Herald, roughly $1.9 billion have traded hands in exchange for around 1,750 new condominiums. These properties were built east of Interstate 95, in the tri-county region of South Florida. This current cycle of real-estate transactions, begun in 2011, indicates that markets in South Florida, and Miami, especially, have significantly recovered from the great recession through which the country began to suffer as far back as 2008.
Bearings of Location on Volume Moved
Depending on the county, the number of condos sold varies. Fewer than 1,440 units, boasting a combined 1.9 million square footage, have been moved during this cycle. The total price fetched for these units, however, amounted to $1.6 billion. In other words, these sales alone accounted for over 80 percent of the gross recorded sales since 2011.
In Broward and Palm Beach Counties, the figures are quite different. Sellers in the former county have offloaded 215 new units, almost 350,000 square feet total. The sum of the combined price tags was $159 million. The latter county has seen the sale of only 85 condo units for $100 million. It should be noted that, in Palm Beach County, the averaged price-per-square-foot includes only those condos whose records are maintained by the government.
Based on figures drawn from South Florida court records, as of May 19, 2015, the price range of individual sales occurring since the beginning of the current cycle was $148,000 to $17.5 million. Property deeds have been drawn up and submitted as public record for well over two thirds of all new condo units built since 2011. This statistic does not include preconstruction condominiums that remain as yet unfinished. For more information, visit Marina Title's Buyers and Sellers page.
Impact of Foreign Investors
The fluctuations in price can, in part, be attributed to the dealings of international private investors. Real-estate prices in South Florida were attractively low in 2011, the weak American dollar ensuring a favorable exchange rate. Furthermore, landlords were typically raising the rent at a steady rate.
In light of these occurrences, developers instituted the "50 percent model." Before a construction project was completed, buyers were required to prepay half the contracted condominium purchase price. Deemed a measure designed to protect the market against the influence of speculators, these presale deposits gave developers the financial flexibility to build new units during a time of relative economic instability. Despite lenders being backed by the FDIC, most were wary of investing in the South Florida region.
The 50 percent model represented a significant uptick from the previous rule, which demanded only 20 percent in prepayment. Most Miami-Dade developers have assumed this model in an effort to protect themselves and their investors against the forfeiture of preconstruction contracts, a common occurrence in 2007. Broward and Palm Beach Counties, by contrast, have typically relied on domestic investments to a much greater degree and, therefore, have on average demanded significantly lower presale deposits.
In Miami-Dade, Business is Booming
Due to these developments, Miami-Dade County is about to witness new condo construction projects which double those planned for Broward and Palm Beach Counties combined. With 31,550 new units planned for Miami-Dade, the future is looking sunny, indeed.
To learn more about buying and selling Miami condominiums, or the real-estate market in general, visit Marina Title's Buyers and Sellers page or contact us by phone at (305) 901-5628 or by email at info@marinatitle.com.
Testimonials
"Very trustworthy title company. The attorneys and staff are all very kind, professional and responsive; they took their time and explained all the details on our closing. I had a bad experience with a different tittle company in the past where the paperwork was full of mistakes. I will only use Marina Title going forward. Highly recommend." – Guiselle




"A BUNCH OF KNOW IT ALL'S" and that is exactly what I need on my side! Dealing in this crazy world of Real Estate, I can always count on these top notch smarties to educate me and my clients while solving the issues as they inevitably pop up. The teams at Marina Title and the Law Offices of JURADO & FARSHCHIAN, P.L in North Miami provide a exceptional list of services. Each time I use them, I am always pleased with their results and at the end, I feel a little smarter myself! Thanks for the knowledge!" – Melton




"From the first time I talked to Jennie, I felt I am going to be in good hands with her representing me in a purchase of a luxury Condo in Miami. She was professional, honest, attentive, punctual and much more. She answered all my questions, revised the purchase and sale contract when needed and followed up on my transaction until it was closed. Her Escrow assistant Suzette is one of the greatest people I have worked with. She addressed my questions on the HUD statement, communicated promptly to HOA and my Insurance agent and was on top of it all. I truly appreciated someone like Suzette working on my real estate purchase. I am very greatful and would recommend her and Jennie anytime in the future." – Sam




"Ever since my very first real estate deal 6 years ago, I have been utilizing Marina Title to assist me with closing other deals. Jennie and her staff is some of the greatest people you will ever meet and work with in this business. They definitely go the extra mile to make sure their clients are well taken care of. I am consistently referring people to them, because of their professionalism." – Courtney




"Jennie is an excellent real estate lawyer. When we sold our condo in Miami Beach she took care of all the legal documents. She was extremely professional and knowledgeable, and always very pleasant to work with. I would definitely recommend Jennie as a real estate lawyer." – Richard