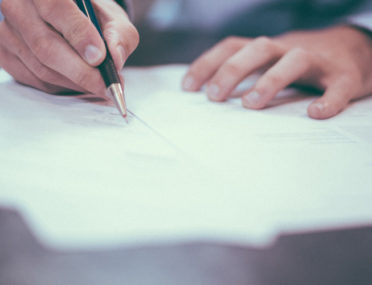 Obtaining an Opinion of Title Letter for Miami-Dade County
20 Dec 2018
Depending on your real estate goals in Miami-Dade County, you may be required to obtain an Opinion of Title Letter and furnish it to the County. Get the facts about this requirement and why you it is crucial to consult with a title specialist.
What is an Opinion of Title Letter?
Also known as "attorney title opinion" or "statement of opinion," an opinion of title letter is basically a certification by a qualified legal professional that a property's "chain of ownership" is clear of any encumbrances or issues. Following a careful and thorough examination of the property's title insurance policy, title abstract, and title record, the attorney drafts a letter verifying several critical title matters:
The legal owner of the property.
Affirmation of the legal description.
Whether there are any encumbrances, liens, special exceptions, and other exceptions.
Whether there is anything hindering the recording or enforcement of the legal instrument in Miami-Dade County.
If prepared by a qualified attorney specialized in title matters, an opinion of title letter generally provides a reliable and comprehensive assessment of the title history of the property.
Why is an Opinion of Title Letter Required by Miami-Dade County?
Since an Opinion of Title Letter verifies many crucial title matters, it is required by Miami-Dade County for a variety of purposes and legal instruments, including:
Declarations of Use
Unities of Title
Declaration of Restrictions
Development Agreements
Zoning actions
Proposed final subdivision plats
Thus, if your real estate goals involve planned communities and real estate developments, you will need a credible Opinion of Title Letter produced by a title expert who is eligible to practice law in the State of Florida. Although the County provides a generic form that can be filled out and notarized, any opinion of title letter will meet the requirement so long as it addresses all the key findings of a comprehensive title search and meets other County requirements.
Marina Title Can Help You Obtain an Opinion of Title Letter and Much More
An Opinion of Title Letter is critical not only for meeting Miami-Dade County's requirements, but for ensuring that the title to your subject property is clear of any potential problems or issues that may interfere with your real estate goals. That is why Marina Title attorneys know how to draft opinion of title letters and conduct thorough, reliable title examinations to back them. Our South Florida-based team has extensive and up-to-date knowledge of Miami-Dade County's requirements and can also help you in a wide number of other regulatory matters concerning your real estate investment, purchase, or development goals.
To learn more about what Marina Title can do for you, contact (305) 901-5628 or email info@marinatitle.com.
Testimonials
"Very trustworthy title company. The attorneys and staff are all very kind, professional and responsive; they took their time and explained all the details on our closing. I had a bad experience with a different tittle company in the past where the paperwork was full of mistakes. I will only use Marina Title going forward. Highly recommend." – Guiselle




"A BUNCH OF KNOW IT ALL'S" and that is exactly what I need on my side! Dealing in this crazy world of Real Estate, I can always count on these top notch smarties to educate me and my clients while solving the issues as they inevitably pop up. The teams at Marina Title and the Law Offices of JURADO & FARSHCHIAN, P.L in North Miami provide a exceptional list of services. Each time I use them, I am always pleased with their results and at the end, I feel a little smarter myself! Thanks for the knowledge!" – Melton




"From the first time I talked to Jennie, I felt I am going to be in good hands with her representing me in a purchase of a luxury Condo in Miami. She was professional, honest, attentive, punctual and much more. She answered all my questions, revised the purchase and sale contract when needed and followed up on my transaction until it was closed. Her Escrow assistant Suzette is one of the greatest people I have worked with. She addressed my questions on the HUD statement, communicated promptly to HOA and my Insurance agent and was on top of it all. I truly appreciated someone like Suzette working on my real estate purchase. I am very greatful and would recommend her and Jennie anytime in the future." – Sam




"Ever since my very first real estate deal 6 years ago, I have been utilizing Marina Title to assist me with closing other deals. Jennie and her staff is some of the greatest people you will ever meet and work with in this business. They definitely go the extra mile to make sure their clients are well taken care of. I am consistently referring people to them, because of their professionalism." – Courtney




"Jennie is an excellent real estate lawyer. When we sold our condo in Miami Beach she took care of all the legal documents. She was extremely professional and knowledgeable, and always very pleasant to work with. I would definitely recommend Jennie as a real estate lawyer." – Richard