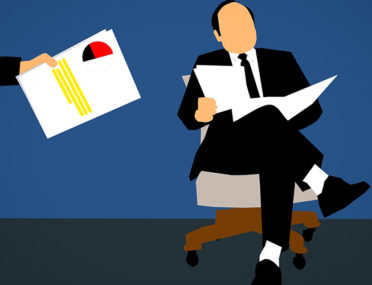 Remote Online Notarization (RON): Definition, Law, and Requirements
07 Aug 2020
Have you ever heard of Remote Online Notarization (RON)? If you have not and want to make a real estate transaction, but for some reason you cannot do it in person, then you will be glad to know about this option.
Find out about what a remote online notarization means, what law protects it and what are the requirements you must meet for everything to be done legally.
What Is the Definition of Remote Online Notarization (RON)?
There are times when you must deal with various issues before the closing of a property. No matter if you are a buyer, seller, real estate agent, or real estate company. It is difficult for everyone involved to meet at a certain time and place. Not only that, but many professionals have had to turn down job opportunities because they were in remote locations.
However, these problems have been reduced by the imminent globalization of the industry. Now buying a home is much easier than before. Furthermore, the digitization of processes has allowed many businesses to grow exponentially. The real estate industry is one of them. As proof of this, in June 2019, Florida became one of over 20 states to launch remote online notarization.
What Is the Law of RON in Florida?
In June 2019, Florida Governor Ron DeSantis signed the bill that authorizes the use of remote online notarization. This law became effective on January 1, 2020. Its enactment meant great news for professionals who had tight schedules and families who wanted to buy or sell a property.
It is from that moment that real estate transactions can be notarized and carried out using technologies. For this, it is only necessary that the principal, the notary, and the witnesses can communicate through a live video call since it is an essential requirement of this law.
These meetings can be easily arranged, since all those involved can do it from the place and time they are available. They will no longer have to mobilize to physical spaces, nor interrupt appointments already agreed.
What Are the Requirements of Remote Online Notarization in Florida?
Certainly, remote online notarization makes real estate transaction processes more accessible and easier. However, some requirements must be met for them to be valid. In Florida, you can carefully read what are the regulations that have been set in chapter 117 of the Florida Statutes. In addition to the Florida Uniform Electronic Transaction Act.
Each person involved in the transaction must comply with certain requisites.
Notaries have to:
Register with the Department of State.
Enroll in a course that trains them in the use of technology oriented to this industry.
Acquire a $25,000 bond, and a $25,000 E&O insurance policy.
Look for a certified notary service provider.
Notary service providers must:
Verify the principal and the witnesses' identity. This must be done requiring forms of government identification.
Principals have the obligation to:
Answer at least four out of five "Knowledge-based authentication" questions without error. Even though their identities have been verified by the notary service providers, this is done to ensure the information is true.
Claim that they have provided electronic signatures.
Witnesses must ensure:
They are U.S residents, and that they are located within U.S territory at that moment.
They have heard the declaration.
It is all right if not everyone wants to opt for digital notarization because it can be done in the traditional way. However, it is quite convenient to start accepting the great benefits that technology offers us.
Get Help with Remote Online Notarization (RON) for Real Estate
Remote Online Notarization (RON) is a sensitive topic when we talk about real estate – receive professional help to do everything correctly from the beginning. Contact us today by calling us to (305) 901-5628 or sending us an email to Romy@MarinaTitle.com.
Testimonials
Jennie is an excellent real estate lawyer. When we sold our condo in Miami Beach she took care of all the legal documents. She was extremely professional and knowledgeable, and always very pleasant to work with. I would definitely recommend Jennie as a real estate lawyer.




Jennie represented me in a very contentious property sale. She was professional, detail oriented, and knowledgeable about the intricacies of what can come back as a problem. Jennie handled the entire sale, spoke with me about each detail as they came up. I would have no reason to look for another law firm. She is also friends with some of the brightest and dedicated attorneys anywhere. She made a very unpleasant event possible. I would recommend her to my dearest friends, and anyone else for that matter.




I'm an real estate investor from CA and trying to buy properties in Florida, i was looking for real estate attorney's who could help me reviewing my closing documents and i found Jennie's help was not only in a timely fashion but her extensive knowledge in real estate amazed me. She was thorough and complete, right away she was able to spot any potential risks in the contracts and that just made my day to have this peace of mind assurance from her. so i would recommend her service to others in similar needs like myself as well. Thanks again Jennie.




Jennie handled a business property purchase for me very recently, She was very professional kept me informed every step of the way through to closure. Jennie is also very knowledgeable as there were times I didn't quite understand certain legal terms & she explained them very clearly to me. I will also say that she is very trustworthy too & look forward to working with her on my next business purchase very soon. Excellent & highly recommendable.




Jennie is an excellent attorney. She is smart, well educated, diligent, friendly, reliable, and always a pleasure to work with. Jennie is always the first person I go to when I need legal advice. If you need a good lawyer I highly recommend her.



Insights