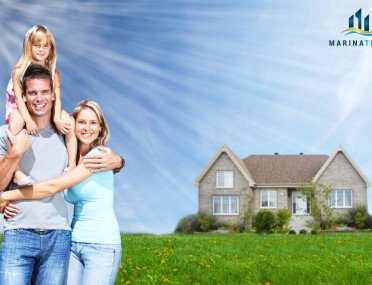 Selling Residential Real Estate in Florida
07 Aug 2015
Though the prospect of "for sale by owner" transactions may seem enticing for some Florida homeowners, the fact of the matter is that there are some confusing laws surrounding residential real estate sales. Therefore, many homeowners will look to a trusted and experienced Realtor to handle the matter for them, or at least help with it. As a Realtor, it is important for you to understand how to best sell a home, and the laws surrounding it.
The Homestead Exemption
Perhaps the most well-known laws surrounding residential real estate in Florida is the homestead exemption. In general, this offers the ability to lower the taxable value of the house for many different homeowners. While some current homeowners may already be aware of this law, it is important to explain the benefits to every potential buyer, especially if they are from out-of-state or are first time buyers.
There are specific requirements that must be met in order to qualify for the homestead exemption. First, the buyer must be a Florida resident as of January 1 of the year they file for benefits. In addition, the house must be their primary and permanent residence. Finally, they must be in ownership of the title and/or beneficial interest in the home.
There are also personal exemptions that may affect a new homeowner's property taxes. These include:
Being a widow or widower, and not remarried; must have been married when spouse died
Having physical or mental disability, including legal blindness
Being a disabled veteran
Move Past Traditional Selling Tactics
As you have likely learned from personal experience, there are certain strategies that greatly increase the possibility of selling a house at or above market value. These include hosting open houses, creating a listing on certain websites and the like. But to truly be effective, Realtors must adapt to the current market environment. Visit Marina Title's Realtors page, for more information.
One of the best ways to get potential buyers in the door is to make a video. Give a tour of the home, highlighting particularly interesting aspects like a Jacuzzi bathtub, walk-in closet or spacious yard. A couple things to keep in mind:
Make sure you have ample lighting. Warm lighting gives a sense of comfort.
Use proper equipment. While you do not have to buy a $3,000 camera, a smartphone video looks unprofessional.
Take multiple shots and edit them. If you are not video-savvy, a college intern may be the perfect solution.
Watch the length. You want the video to be shared and watched. This means making it no longer than 3-5 minutes. A more in-depth tour can be added elsewhere on your site.
Sweeten the Deal
Stability is major aspect of buying a new home. One way to ensure security in a home is to offer a title search. This can either be on your own dime or including in closing costs. A title search will clearly show any potential issues with the ownership of the property, from previous forgeries to missing wills. Once the home is sold, encourage your clients to invest in title insurance. This will protect them from financial ruin if, for whatever reason, their property ownership is challenged and they are forced to leave the home.
If you are a Realtor, partnering with Marina Title can give you access to these services and many more. For more information about partnerships, send us an email at info@marinatitle.com or call us at 1 (800) 610-4750.
Testimonials
Jennie is an excellent real estate lawyer. When we sold our condo in Miami Beach she took care of all the legal documents. She was extremely professional and knowledgeable, and always very pleasant to work with. I would definitely recommend Jennie as a real estate lawyer.




Jennie represented me in a very contentious property sale. She was professional, detail oriented, and knowledgeable about the intricacies of what can come back as a problem. Jennie handled the entire sale, spoke with me about each detail as they came up. I would have no reason to look for another law firm. She is also friends with some of the brightest and dedicated attorneys anywhere. She made a very unpleasant event possible. I would recommend her to my dearest friends, and anyone else for that matter.




I'm an real estate investor from CA and trying to buy properties in Florida, i was looking for real estate attorney's who could help me reviewing my closing documents and i found Jennie's help was not only in a timely fashion but her extensive knowledge in real estate amazed me. She was thorough and complete, right away she was able to spot any potential risks in the contracts and that just made my day to have this peace of mind assurance from her. so i would recommend her service to others in similar needs like myself as well. Thanks again Jennie.




Jennie handled a business property purchase for me very recently, She was very professional kept me informed every step of the way through to closure. Jennie is also very knowledgeable as there were times I didn't quite understand certain legal terms & she explained them very clearly to me. I will also say that she is very trustworthy too & look forward to working with her on my next business purchase very soon. Excellent & highly recommendable.




Jennie is an excellent attorney. She is smart, well educated, diligent, friendly, reliable, and always a pleasure to work with. Jennie is always the first person I go to when I need legal advice. If you need a good lawyer I highly recommend her.



Insights