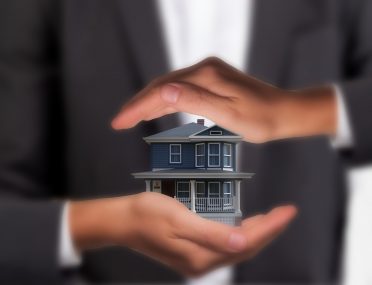 What are the Benefits of Title Insurance in Florida?
14 Jun 2021
When buying a house in Florida, many people recommend purchasing a title insurance policy to protect against unforeseen issues regarding the property's ownership in the future.
In this article, you will discover the benefits of title insurance in Florida.
Back to Basics – Explaining Title and Ownership Rights
During the closing of a real estate transaction, the seller transfers the property's title to its new owner. Once the purchase-and-sale agreement is signed, the new owner has the right to own, occupy and use the property's space.
However, in many cases, someone can contest a title based on claims and rights unknown to the new owner. These claims can cause a significant loss of money and time in the process of defending against such claims.
Consequently, before signing the contract at the closing, buyers need to proceed with a title search to verify whether the title of the property is clean or not.
A title search is an in-depth examination of the property's history. Throughout the process, a title expert will examine a wide array of documents and records. This examination can verify if the seller has the right to transfer ownership and discover any claims, defects, and other burdens attached to the property.
The examination involves an in-depth assessment of the title, such as going through deeds, court records, and name and property indexes. In addition, there are other records to find any unknown issues with the title of a property, such as:
Unpaid taxes
Overdue mortgages
Judgments
Liens
Limitations on land usage
Why Is It Fundamental to Get Title Insurance When Buying a Property in Florida?
There are hidden issues that even the most detailed examination may never reveal, even when title searches are mandatory procedures in terms of title security.
Typically, there can be many hidden issues such as recording errors, paperwork errors, and missing heirs. Other issues can be third-party claims to the property, fraud/forgery, defective deeds, clerical mistakes. These and other similar problems are the reasons why you should consider getting title insurance.
Generally, these defects will not show up until after the paperwork is signed and executed. Then, the purchase and sale agreement is recorded, thus completing the transaction.
Then, when no one expects, one of these issues surges out of nothing to cause stress, financial loss, or even legal issues involving property ownership.
Benefits of Title Insurance for Homebuyers in Florida
Accordingly, purchasing title insurance offers plenty of benefits for all parties involved in a real estate transaction. Both the seller and the new owner of the property will be secured against any unforeseen issues. In essence, a title insurance policy will ensure:
A seamless closing process with no delays or issues slowing the final proceedings
No stress throughout the process of transferring the title to the new owner
No hidden issues to be worried about after the coverage policy is enabled
New owners are protected, and their estate is secure for years to come
Getting Title Insurance in Florida – Who is Responsible for Paying It?
Indeed, it is possible to get affordable title insurance at a reasonable cost. In Florida, the party responsible for paying the title insurance costs vary according to each county. Thus, negotiation of such fees and terms can occur before the closing.
Traditionally, buyers in Miami-Dade and Broward counties are responsible for choosing the title company and paying the costs associated with title insurance. It is also common in Sarasota County and Collier County.
In most counties, sellers are responsible for paying the costs associated with title insurance, giving them the right to choose the title insurance company.
Why Working with Marina Title Can Upgrade Your Buying/Selling Experience
When buying/selling a property in Florida, it is crucial to work with a local and experienced title/escrow company to ensure everything is in place when it is time to sign the contract at closing.
At Marina Title, we will ensure you have a smooth closing process by:
Assessing and finding the ideal title insurance policy for each transaction
Keeping the money deposit in escrow
Monitoring the escrow account in which the money is deposited in
Executing an in-depth title search and providing a detailed title report
Working to address any issue discovered during the title search
Handling all necessary paperwork
Recording the documentation after signing and closing proceedings
Coordinating all events with the timeline to ensure a smooth closing to all involved parties
Enjoy the Benefits of Title Insurance in Florida Today
Do not hesitate to contact us. We have a team of legal experts that will assess your situation and help you find the ideal title insurance policy. Call us at (305) 901-5628 or send us an email at Romy@MarinaTitle.com and get help immediately.
Testimonials
Jennie is an excellent real estate lawyer. When we sold our condo in Miami Beach she took care of all the legal documents. She was extremely professional and knowledgeable, and always very pleasant to work with. I would definitely recommend Jennie as a real estate lawyer.




Jennie represented me in a very contentious property sale. She was professional, detail oriented, and knowledgeable about the intricacies of what can come back as a problem. Jennie handled the entire sale, spoke with me about each detail as they came up. I would have no reason to look for another law firm. She is also friends with some of the brightest and dedicated attorneys anywhere. She made a very unpleasant event possible. I would recommend her to my dearest friends, and anyone else for that matter.




I'm an real estate investor from CA and trying to buy properties in Florida, i was looking for real estate attorney's who could help me reviewing my closing documents and i found Jennie's help was not only in a timely fashion but her extensive knowledge in real estate amazed me. She was thorough and complete, right away she was able to spot any potential risks in the contracts and that just made my day to have this peace of mind assurance from her. so i would recommend her service to others in similar needs like myself as well. Thanks again Jennie.




Jennie handled a business property purchase for me very recently, She was very professional kept me informed every step of the way through to closure. Jennie is also very knowledgeable as there were times I didn't quite understand certain legal terms & she explained them very clearly to me. I will also say that she is very trustworthy too & look forward to working with her on my next business purchase very soon. Excellent & highly recommendable.




Jennie is an excellent attorney. She is smart, well educated, diligent, friendly, reliable, and always a pleasure to work with. Jennie is always the first person I go to when I need legal advice. If you need a good lawyer I highly recommend her.



Insights