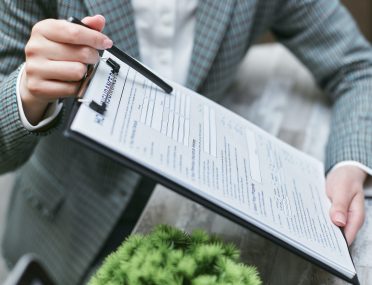 Understanding the Importance of Title Insurance in Florida
09 Jan 2022
When you purchase real estate, you will typically obtain an insurance policy to protect your investment from flood, storm, or fire damage. However, the physical property is not the only thing that needs protection: Title Insurance is what safeguards your very right to own, occupy, and use the property in the first place. While it may seem like a nebulous and intangible idea, title is probably one of the most important things for which anyone can obtain an insurance policy—here is why.
The Importance of Title Insurance in Florida
The importance of Title Insurance reflects the importance of title itself. When you buy a property, whether it is a vacant lot, single-family home, commercial property, or condominium unit, you are not just getting the physical structure itself: You are buying the right to possess and use that property, and to have your ownership right recognized by the rest of the world. 
In other words, you can spend millions on a purchase, get the keys to the property, and follow every obligation in the real estate transaction to a letter—but if you lack title to that property, none of that matters. In essence, what you really need to bet getting is clear and marketable title to the subject property. Lacking title, or having title that is flawed in some way, basically defeats the purpose of acquiring the real estate to begin with.
What Does Title Insurance Insure Against?
So, you understand what title is, but what about it needs to be insured? Well, since title is basically a bundle of rights that comes with a given property, these rights can be claimed by others. Buying a property does not automatically extinguish someone's interest or claim to that property via its title. They may or may not have some sort of legal document, like a deed or court order, that purports to show that they are the rightful titleholders to the property, and that the seller had no right to transfer title in the first place. 
However, a competing claim over title is not the only thing that can diminish your ownership right over a property. Unpaid taxes, overdue mortgages, code violations, court judgements, liens and other encumbrances (which limit land usage)—these are just a few of the things you might end up inheriting with the title. While many of these issues can be discovered with the help of a title examination—one of the many vital services that Marina Title performs—there are plenty of "hidden hazards" that even the most diligent and comprehensive title search will not uncover.  
The most common hidden hazards include missing heirs, fraudulent or forged documents, defective deeds, clerical mistakes, and other human errors. These defects may not emerge until well after the transaction has closed, giving you an unpleasant and costly surprise that will, at best, interfere with the full enjoyment of the property, or at worst, lead to costly litigation or even losing your title to the property.
How Title Insurance Works
Since it is virtually impossible to account for every possible hazard to your title, Title Insurance provides somewhat of a blanket protection for a host of possible title issues that may arise. In the event that a third-party claimant comes along, fraud was involved in the transaction, or a missing deed is revealed, the Title Insurance Policy will help cover the legal costs of dealing with such claims. In the event of the worst-case scenario, such as losing the title to the property, the Title Insurance policy will reimburse you for an amount equal to the purchase price. 
The premium for Title Insurance in Florida is based on a set-rate calculated from the cost of the property: For purchase prices up to $100,000, a policy will cost $5.75 per thousand dollars; for prices over that amount, the rate is $5 per thousand dollars. 
Thus, real estate selling for $100,000 would have a Florida Title Insurance fee of $575.00, while a selling prices of $200,000 equals a premium of $1,075. Given what is at stake without such protection, such prices are fairly reasonable, especially since, unlikely other types of insurance, it is a one-time payment rather than a monthly fee.
How to Obtain Title Insurance
Our team at Marina Title provides a myriad of title services, from in-depth title examinations to preparing airtight Title Insurance policies. Our real estate and title attorneys are dedicated to ensuring that your legal rights are protected well beyond the real estate transaction. That is why we take our Title Insurance services so seriously. 
To learn more about our title and escrow services, call 305-901-5628 or email info@marinatitle.com.
Testimonials
Jennie is an excellent real estate lawyer. When we sold our condo in Miami Beach she took care of all the legal documents. She was extremely professional and knowledgeable, and always very pleasant to work with. I would definitely recommend Jennie as a real estate lawyer.




Jennie represented me in a very contentious property sale. She was professional, detail oriented, and knowledgeable about the intricacies of what can come back as a problem. Jennie handled the entire sale, spoke with me about each detail as they came up. I would have no reason to look for another law firm. She is also friends with some of the brightest and dedicated attorneys anywhere. She made a very unpleasant event possible. I would recommend her to my dearest friends, and anyone else for that matter.




I'm an real estate investor from CA and trying to buy properties in Florida, i was looking for real estate attorney's who could help me reviewing my closing documents and i found Jennie's help was not only in a timely fashion but her extensive knowledge in real estate amazed me. She was thorough and complete, right away she was able to spot any potential risks in the contracts and that just made my day to have this peace of mind assurance from her. so i would recommend her service to others in similar needs like myself as well. Thanks again Jennie.




Jennie handled a business property purchase for me very recently, She was very professional kept me informed every step of the way through to closure. Jennie is also very knowledgeable as there were times I didn't quite understand certain legal terms & she explained them very clearly to me. I will also say that she is very trustworthy too & look forward to working with her on my next business purchase very soon. Excellent & highly recommendable.




Jennie is an excellent attorney. She is smart, well educated, diligent, friendly, reliable, and always a pleasure to work with. Jennie is always the first person I go to when I need legal advice. If you need a good lawyer I highly recommend her.



Insights