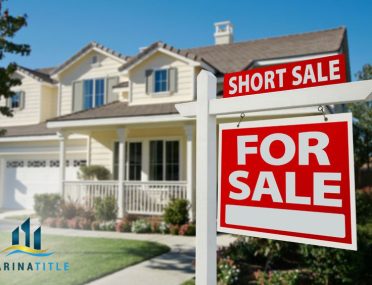 The Short Sale Process: Common Buyer Mistakes
10 Sep 2015
Even as the economy recovers and Florida's housing market continues to improve, there are many foreclosures and short sales still on the market. This presents a prime opportunity for real estate investors to build their business and profit margins, but it also presents a wealth of dangers to the unwary. Here are several common short sale mistakes that buyers make, which can cost a lot of money and devastate an otherwise promising investment.
Overlooking Property Issues
Foreclosure properties can come with a host of problems, including mold, leaks, pest infestation, theft of copper or building materials, damage from prior owners and even squatters that can be difficult to eject.
Even if there aren't any of the above problems present, the homeowner who cannot afford mortgage payments also cannot afford updates and upgrades. Make sure that you can afford the possibly expensive repairs you might have to undertake.
Skipping Home Inspections
Many investors advertise that there is no need for home inspections for them to buy the home. While you may not plan on asking the homeowner to make upgrades, you should not skip a home inspection. This process will tell you all of the issues you will need to address to get the house in basic, livable shape before you start upgrading for resale. You could find that there are hidden problems in the home that can leave you financially out in the cold.
Insurance and Legal Issues
Understand all of the legal and insurance issues that come with your property. If the home is in a flood zone, it can cost you thousands of dollars a year and interfere with resale. If you do not have adequate title insurance, you could find yourself responsible for prior liens and judgements on the property.
If your repairs and upgrades are not up to code or you did not secure proper legal building permits, you will face problems selling the property, and you could face expensive citations from the city.
Going for a Quick Close
Another issue some investors face is that which comes with promising a quick close. In some cases — especially in this day and age — the bank will not want to agree to the short sale and a lot of negotiation and back and forth could result. This can create long delays in closing times while all of the issues get resolved.
Falling in Love with the Home
Never fall so in love with a property that you convince yourself that a bad deal is a great one. What will your mortgage payments be? Could you rent it for more than this, or could you afford to rent it for less? If the home value depreciates substantially, will you still love it? Above all, how much is going to cost you to repair and update the house for sale?
For more information on title insurance or avoiding common short sale mistakes, email us at info@marinatitle.com or call (305) 901-5628 today.
Testimonials
"Very trustworthy title company. The attorneys and staff are all very kind, professional and responsive; they took their time and explained all the details on our closing. I had a bad experience with a different tittle company in the past where the paperwork was full of mistakes. I will only use Marina Title going forward. Highly recommend." – Guiselle




"A BUNCH OF KNOW IT ALL'S" and that is exactly what I need on my side! Dealing in this crazy world of Real Estate, I can always count on these top notch smarties to educate me and my clients while solving the issues as they inevitably pop up. The teams at Marina Title and the Law Offices of JURADO & FARSHCHIAN, P.L in North Miami provide a exceptional list of services. Each time I use them, I am always pleased with their results and at the end, I feel a little smarter myself! Thanks for the knowledge!" – Melton




"From the first time I talked to Jennie, I felt I am going to be in good hands with her representing me in a purchase of a luxury Condo in Miami. She was professional, honest, attentive, punctual and much more. She answered all my questions, revised the purchase and sale contract when needed and followed up on my transaction until it was closed. Her Escrow assistant Suzette is one of the greatest people I have worked with. She addressed my questions on the HUD statement, communicated promptly to HOA and my Insurance agent and was on top of it all. I truly appreciated someone like Suzette working on my real estate purchase. I am very greatful and would recommend her and Jennie anytime in the future." – Sam




"Ever since my very first real estate deal 6 years ago, I have been utilizing Marina Title to assist me with closing other deals. Jennie and her staff is some of the greatest people you will ever meet and work with in this business. They definitely go the extra mile to make sure their clients are well taken care of. I am consistently referring people to them, because of their professionalism." – Courtney




"Jennie is an excellent real estate lawyer. When we sold our condo in Miami Beach she took care of all the legal documents. She was extremely professional and knowledgeable, and always very pleasant to work with. I would definitely recommend Jennie as a real estate lawyer." – Richard