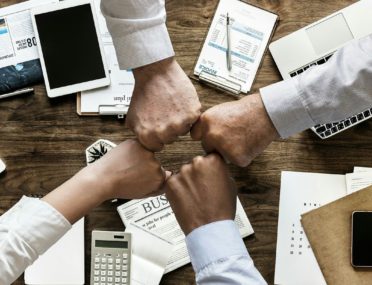 Title Company and How Can It Help You in Real Estate?
13 Aug 2020
There are many things to take care of when buying a home. We are not just talking about the time spent on choosing the best decoration or furniture. We are talking about how important it is to have all the paperwork properly done before the deal is closed.
For this is vital to have the help of a title company. But then, you may be wondering: "What is a title company?" Not only this question, but also what its functions are, and why you should work with Marina Title will be answered here.
What Is a Title Company?
A third party that works for protecting you when buying or selling a home. Hiring a title company will assure you that all the paperwork is under control. Here is a list of what it is mainly in charge of doing:
Confirms the property title is correct.
Takes over the property's escrow account.
Does a property survey.
Issues title insurance policies.
Makes easier the process of the home closing.
Proofs that the person who is selling the property is the owner of the house. In addition to presenting additional paperwork.
What are the Functions of a Title Company in Florida?
We have already named what the most important roles are. Now, let us talk in-depth about each of them.
Confirms the property title. This function is the first that must perform. By verifying that the home is being sold by the sole owner, fraud and the appearance of people clamoring for it will be avoided. Also, it must make sure to search for information on possible unpaid taxes, mortgages, liens, or judgments.
Does a property survey. This is necessary to know the boundaries of the home and the land you are buying.
Issues title insurance policies. In this way, the buyer of the home is protected by preventing other people from claiming you have bought the property illegally. These policies ensure that there are no future problems with the transaction.
Takes over the property's escrow account. This is very beneficial for both parties. In this way, the title company will be the holder of the money, and there will be no conflict of interest.
Makes easier the process of the home closing. Once again, this is very advantageous for both the buyer and the seller. Since all the payments, mortgage documents, tax certificates, among others, will be handled by this impartial entity. Furthermore, these will be filed along with the property title in the buyer's name with the county.
When Should You Work with a Title Company?
You should hire and work with a title company when the contract on a home for sale has been settled. All the duties that performs can be perceived as simple. However, they are not.
Many people are not aware of all the work they do because all the paperwork is done quickly. However, that speaks greatly about its efficiency. Therefore, hiring a title company is essential, as it oversees both parties, the buyer and the seller.
Bear in mind, that its job ends after all the things have been done correctly. So, it has been possible to proceed to the closing of the home.
Why Should You Work with Marina Title as Your Title Company in Florida?
It would be an honor for Marina Title to be able to help you with the process of selling or purchasing a home. We find it very satisfying to see our clients enjoy their homes after working with them.
That is why we offer a quality service to take care of all the hard work and that you only worry about signing the papers. We will do everything to protect and prevent you from having future legal problems related to buying your new home.
We can assure you this because we have attorneys with several years of experience in real estate, a results-driven approach, and expertise in title laws. In addition, we not only advise buyers and sellers but also state agents.
Therefore, we are sure that we will be useful to you and that you can trust us. We will be more than willing to help you.
Receive Professional Help from a Title Company Today
Do you need professional assistance from a results-driven? You know what a title company is – and now it's time to get results. Contact Marina Title today by calling us to (305) 901-5628 or send us an email to Info@MarinaTitle.com. We will take you by the hand and deliver the results you need right now.
Testimonials
"Very trustworthy title company. The attorneys and staff are all very kind, professional and responsive; they took their time and explained all the details on our closing. I had a bad experience with a different tittle company in the past where the paperwork was full of mistakes. I will only use Marina Title going forward. Highly recommend." – Guiselle




"A BUNCH OF KNOW IT ALL'S" and that is exactly what I need on my side! Dealing in this crazy world of Real Estate, I can always count on these top notch smarties to educate me and my clients while solving the issues as they inevitably pop up. The teams at Marina Title and the Law Offices of JURADO & FARSHCHIAN, P.L in North Miami provide a exceptional list of services. Each time I use them, I am always pleased with their results and at the end, I feel a little smarter myself! Thanks for the knowledge!" – Melton




"From the first time I talked to Jennie, I felt I am going to be in good hands with her representing me in a purchase of a luxury Condo in Miami. She was professional, honest, attentive, punctual and much more. She answered all my questions, revised the purchase and sale contract when needed and followed up on my transaction until it was closed. Her Escrow assistant Suzette is one of the greatest people I have worked with. She addressed my questions on the HUD statement, communicated promptly to HOA and my Insurance agent and was on top of it all. I truly appreciated someone like Suzette working on my real estate purchase. I am very greatful and would recommend her and Jennie anytime in the future." – Sam




"Ever since my very first real estate deal 6 years ago, I have been utilizing Marina Title to assist me with closing other deals. Jennie and her staff is some of the greatest people you will ever meet and work with in this business. They definitely go the extra mile to make sure their clients are well taken care of. I am consistently referring people to them, because of their professionalism." – Courtney




"Jennie is an excellent real estate lawyer. When we sold our condo in Miami Beach she took care of all the legal documents. She was extremely professional and knowledgeable, and always very pleasant to work with. I would definitely recommend Jennie as a real estate lawyer." – Richard