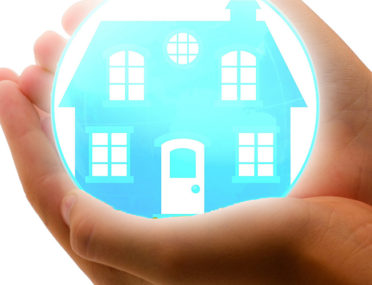 Title Insurance Protects Your Real Estate Investment – This is How
29 May 2019
What Does Title Insurance Cover?
In Florida, Title Insurance policies generally cover:
Title Defects
Existing Liens
Conflicting ownership interests
Encroachment issues
Errors in surveys and public records
Title Fraud
When the title to your property has defects that interfere with the transfer of ownership, you may find yourself having a hard time, as these defects typically delay your ability to clear your rights to the property you are purchasing. This includes cases where, for example, a previous owner of the property you intend to buy had outstanding mortgages or condominium liens that remain on title.
Essentially, a Title Insurance policy issued by a title company will provide a homebuyer (and a bank, in cases where the property is subject to a mortgage and a Lender's Title Insurance policy, is purchased) with comprehensive and strong protection against the title risks that are sometimes involved in real estate transactions.
Perhaps the most important reason to purchase a Title Insurance policy is to protect yourself and your property from title fraud. Generally, this may involve situations where a fraudster transfers the title to your home in exchange for money without your knowledge. In other words, the fraudster sells your home without your consent, which happens more often than most people think.
Fraudsters may also transfer the title to your home to themselves by stealing your personal information and forging the necessary documents. Common second step fraudsters may take involves registering a mortgage on the title to your house and "running away" with the funds.
Naturally, as the years go by, fraudsters seem to get more advanced and precise in their approach, which is why the protections that Title Insurance provides are priceless. In some cases, the innocent party may discover that the title to his or her property is defective when an unknown mortgage lender contacts them regarding default in payment. Luckily, the protection provided by a strong Title Insurance policy continues after closing and lasts for as long as you own the home you insured.
Additionally, your Title Insurance policy may cover:
Unpaid taxes
Unpaid bills for water and gas
Executions against previous owners
Fire department work orders against the house
Limitations of access
Compliance with conservation regulations
Fraud, forgery, and/or false impersonation when the insured's interest in the title is affected.
Title Insurance companies will typically require a multi-unit endorsement for properties containing 2 to 6 units—which includes basement apartments—in order to provide the insured with additional coverage.
What Does Title Insurance Not Cover?
Generally, your Title Insurance policy will not protect you in cases where there are risks that are difficult to quantify. Here is a small list of some of the most common exclusions that may be listed under your Owner's Title Insurance policy:
Environmental matters; including cases involving termites, underground storage tanks, infestations, leakage of water, soil contamination, etc.
Native or aboriginal land claims.
Expropriations that occur after closing.
Future use in the event the homeowner changes the use of the property.
Default on the homeowner's existing mortgage.
Risks agreed by the insured but not shared with the company that issued the Title Insurance policy.
Obtain a Title Insurance Policy – You Will Not Regret it
When it comes to purchasing residential real estate, Title Insurance serves as a shield against costly and time-consuming problems that are not your fault and for which you certainly do not want to be held responsible.  Having Title Insurance allows the parties in a real estate transaction to rest assured, knowing that the policy will provide protections nothing else will.
In the real estate world, it is significantly more cost effective to order a Title Insurance policy than to conduct off-title searches or obtain a new survey, which can be quite expensive. Additionally, a Title Insurance policy can be a major time saver in the sense that it reduces the number and types of searches a law office has to conduct on the property.
To schedule a consultation or learn more about our title services, call us today at (305) 901-5628 or send us an email to info@marinatitle.com. Our list of satisfied clients is long and grows every day. Let us add you to it!
Testimonials
"Very trustworthy title company. The attorneys and staff are all very kind, professional and responsive; they took their time and explained all the details on our closing. I had a bad experience with a different tittle company in the past where the paperwork was full of mistakes. I will only use Marina Title going forward. Highly recommend." – Guiselle




"A BUNCH OF KNOW IT ALL'S" and that is exactly what I need on my side! Dealing in this crazy world of Real Estate, I can always count on these top notch smarties to educate me and my clients while solving the issues as they inevitably pop up. The teams at Marina Title and the Law Offices of JURADO & FARSHCHIAN, P.L in North Miami provide a exceptional list of services. Each time I use them, I am always pleased with their results and at the end, I feel a little smarter myself! Thanks for the knowledge!" – Melton




"From the first time I talked to Jennie, I felt I am going to be in good hands with her representing me in a purchase of a luxury Condo in Miami. She was professional, honest, attentive, punctual and much more. She answered all my questions, revised the purchase and sale contract when needed and followed up on my transaction until it was closed. Her Escrow assistant Suzette is one of the greatest people I have worked with. She addressed my questions on the HUD statement, communicated promptly to HOA and my Insurance agent and was on top of it all. I truly appreciated someone like Suzette working on my real estate purchase. I am very greatful and would recommend her and Jennie anytime in the future." – Sam




"Ever since my very first real estate deal 6 years ago, I have been utilizing Marina Title to assist me with closing other deals. Jennie and her staff is some of the greatest people you will ever meet and work with in this business. They definitely go the extra mile to make sure their clients are well taken care of. I am consistently referring people to them, because of their professionalism." – Courtney




"Jennie is an excellent real estate lawyer. When we sold our condo in Miami Beach she took care of all the legal documents. She was extremely professional and knowledgeable, and always very pleasant to work with. I would definitely recommend Jennie as a real estate lawyer." – Richard