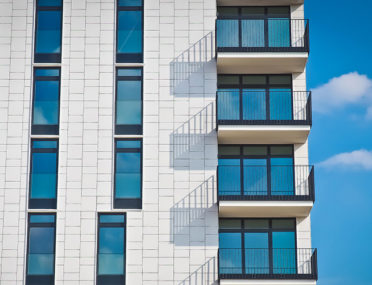 Understanding the Role of a Title Insurance Underwriter
03 Jun 2019
An Underwriter is someone that authorizes its agents to draft Title Insurance policies. Underwriters are the ones who assume the financial risk and ensure the property against all insurable defects. If any undiscovered legal issues with any insured property ever arise, a Title Insurance Underwriter will defend the title and protect the property owner from financial and legal risk.
What a Title Insurance Underwriter Generally Looks For
1 – Errors in public records
Unfortunately, when it comes to real estate, mistakes are incredibly easy to make and something as simple as a clerical or filing error can severely affect the deed or survey of your property. These errors are what a Title Insurance Underwriter will be looking for, paying close attention in order to find them before they become a serious problem for you.
2 – Unknown Liens
It is also possible for there to be a lien on your property of which you are not aware. Most of the time, this occurs when the previous owner has unpaid debts and the bank or other financing entity put a lien on the property. When the title is transferred, all debts of the property are also transferred, and if you do not have Title Insurance, you will be responsible for paying the debts of the previous owner.
3 – Illegal Deeds
Several things can severely affect the enforceability of a deed, which can create problems for both present and previous owners. This can occur in cases where a minor, a person of unsound mind, or someone who signs under pressure, made a deed.
4 – Unknown Heirs
When it comes to buying a house, there is always a possibility for there to be heirs that are missing or unknown at the time of death of the previous owner, and they may claim ownership of your property. These types of cases can be especially complicated because they usually occur years after you have purchased the property.
5 – Forgeries
Sometimes, fraudsters file forged or fabricated documents within public records, which can easily obscure the rightful owner of any property. When these forgeries become known, they may put your rights to your property at risk.
6 – Undiscovered Encumbrances
When you purchase a property, you may be unknowingly taking on a previous mortgage, lien or claim against the property. A Title Insurance Underwriter will always make sure that the property you are purchasing does not come with this type of additional encumbrances.
7 – Survey Disputes
Although you may view a survey before purchasing a property, it may not be the only one in existence. A neighbor or any other person may have a survey showing that they have ownership to a portion of the land you intend to purchase, as in some sort of overlap.
8 – Undiscovered Will
If the owner of a property dies and there is no known will or heirs, the property may be sold under the laws of intestacy. However, even after you have purchased this property, if a will made by the deceased owner arises or heirs appear, there may be disputes over your right to own and use the property.
Contact Marina Title Today
Marina Title is a full-service title company that specializes and is irrevocably committed to providing a wide variety of title solutions for our clients, including issuing Florida Title Insurance policies at the lowest possible rates.
Beyond finding potential issues with the title to the property of your dreams, our title experts can prepare a solid Owner's Title Insurance Policy for you that will protect you from any unknown errors or defects that may come to light in the future.
To learn more about our title services, call us at (305) 901-5628 or send us an email to info@marinatitle.com.
Testimonials
Jennie is an excellent real estate lawyer. When we sold our condo in Miami Beach she took care of all the legal documents. She was extremely professional and knowledgeable, and always very pleasant to work with. I would definitely recommend Jennie as a real estate lawyer.




Jennie represented me in a very contentious property sale. She was professional, detail oriented, and knowledgeable about the intricacies of what can come back as a problem. Jennie handled the entire sale, spoke with me about each detail as they came up. I would have no reason to look for another law firm. She is also friends with some of the brightest and dedicated attorneys anywhere. She made a very unpleasant event possible. I would recommend her to my dearest friends, and anyone else for that matter.




I'm an real estate investor from CA and trying to buy properties in Florida, i was looking for real estate attorney's who could help me reviewing my closing documents and i found Jennie's help was not only in a timely fashion but her extensive knowledge in real estate amazed me. She was thorough and complete, right away she was able to spot any potential risks in the contracts and that just made my day to have this peace of mind assurance from her. so i would recommend her service to others in similar needs like myself as well. Thanks again Jennie.




Jennie handled a business property purchase for me very recently, She was very professional kept me informed every step of the way through to closure. Jennie is also very knowledgeable as there were times I didn't quite understand certain legal terms & she explained them very clearly to me. I will also say that she is very trustworthy too & look forward to working with her on my next business purchase very soon. Excellent & highly recommendable.




Jennie is an excellent attorney. She is smart, well educated, diligent, friendly, reliable, and always a pleasure to work with. Jennie is always the first person I go to when I need legal advice. If you need a good lawyer I highly recommend her.



Insights