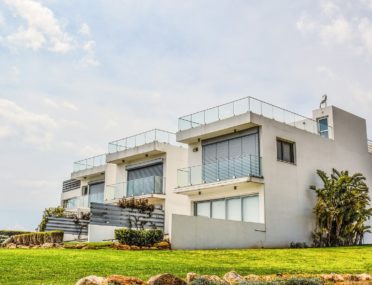 What Are the Benefits of Working with a Florida Title Agent?
26 Jan 2021
If you are a first-time homebuyer, working with a Florida title agent is vital. In this article, you will learn why. 
Buying a home is a big step, and big money is involved. Because of this, most first-time homebuyers are reluctant to spend money on things they do not consider "necessary." So, when someone explains that they need to hire a company to help buy a house, they think, "Do I really need to? How much is that going to cost? Is it legally required?" It is understandable that you want to save money. However, when buying a home, there are smart ways to save money and there are dumb ways. Working with a Florida title agent is one of the smart ways.
The first thing first-time homebuyers need to learn about the home-buying process is that it is complex. When purchasing a home, making mistakes is easy, and even the tiniest mistake can have severe consequences. It is not as simple as finding a desirable home and giving the owner money in exchange for the keys. There are several legal steps involved and a lot of paperwork to go through, which is why it is vital to have knowledgeable assistance throughout the process. Luckily, experienced title agents can help buyers purchase the home of their dreams and ensure it does not become a legal nightmare. . If you are looking to buy a home in Florida, read on to learn why working with a Florida title agent is vital and why you should choose Marina Title to help you close on your new home.
The Benefits of Working with a Florida Title Agent
Title agents do many things throughout the closing process to ensure it goes as smoothly as possible. In essence, a title agent's job is to find the fastest route towards signing the final closing documents, paying for your new home, and finally getting the keys. This might sound simple; however, it involves many difficult tasks, including:
Conducting a thorough title search to uncover hidden title issues
Properly resolving all title issues found
Setting up and managing an escrow account to hold the buyer's earnest money deposit
Issuing a Florida title insurance policy
Getting all necessary closing documents ready for signing
Carrying out these tasks requires not only a lot of legal knowledge and skill, but also something money cannot buy: experience. By working with a Florida title agent, you ensure there is someone on your team taking steps to make sure every single part of the closing process goes as smoothly as humanly possible, in compliance with the law. In other words, you have someone making sure you do not make any legal mistakes.
Work with Marina Title
Marina Title is one of the best title insurance companies in Florida. We do not hesitate to say that because we know we have put in the work to get there. Our title professionals can help ensure that your real estate transaction goes smoothly from beginning to end so you get your new home as soon as possible without making costly legal mistakes. We will remove the complexities of the home-buying process and the stress associated with it from the equation so you can focus on living your life while we take care of everything for you.
Call us at (305) 901-5628 or email us at Romy@MarinaTitle.com to schedule an initial consultation and learn more about our company and our services.
Testimonials
Jennie is an excellent real estate lawyer. When we sold our condo in Miami Beach she took care of all the legal documents. She was extremely professional and knowledgeable, and always very pleasant to work with. I would definitely recommend Jennie as a real estate lawyer.




Jennie represented me in a very contentious property sale. She was professional, detail oriented, and knowledgeable about the intricacies of what can come back as a problem. Jennie handled the entire sale, spoke with me about each detail as they came up. I would have no reason to look for another law firm. She is also friends with some of the brightest and dedicated attorneys anywhere. She made a very unpleasant event possible. I would recommend her to my dearest friends, and anyone else for that matter.




I'm an real estate investor from CA and trying to buy properties in Florida, i was looking for real estate attorney's who could help me reviewing my closing documents and i found Jennie's help was not only in a timely fashion but her extensive knowledge in real estate amazed me. She was thorough and complete, right away she was able to spot any potential risks in the contracts and that just made my day to have this peace of mind assurance from her. so i would recommend her service to others in similar needs like myself as well. Thanks again Jennie.




Jennie handled a business property purchase for me very recently, She was very professional kept me informed every step of the way through to closure. Jennie is also very knowledgeable as there were times I didn't quite understand certain legal terms & she explained them very clearly to me. I will also say that she is very trustworthy too & look forward to working with her on my next business purchase very soon. Excellent & highly recommendable.




Jennie is an excellent attorney. She is smart, well educated, diligent, friendly, reliable, and always a pleasure to work with. Jennie is always the first person I go to when I need legal advice. If you need a good lawyer I highly recommend her.



Insights