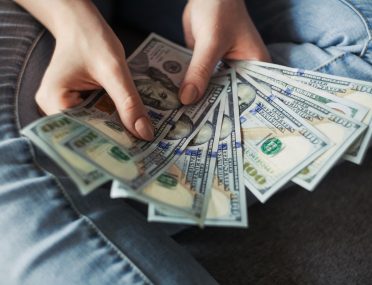 What Are the Closing Costs in Florida
12 Nov 2023
The process of buying or selling a property in Florida involves pay certain costs at closing. Usually referred to as "closing costs," these include loan fees, Realtor commissions, transfer taxes, title insurance, and more. It is crucial to obtain an estimate early on in the process so that you know what costs you are responsible for as per your contract, and also to have the required amount in place prior to getting to the closing table.
Closing Costs in Florida – Is it Possible to Have a One-Size-Fits-All Approach?
It is impossible to determine the exact closing costs without assessing each case individually. This is because many of the fees to be paid at closing depend on varying factors, including the county where the property is located, whether the property is part of a condo or homeowner's association, the property's purchase price, the loan amount, etc.
For instance, a property located within a community governed by a homeowners' association (HOA) will have specific fees that will not be applicable for a property that is not part of an HOA community. Moreover, Florida law does not set a specific price for appraisal fees, so these fees vary from one appraisal company to another. Many other loan fees are lender specific and need to be obtained at the beginning of the process.
It is crucial to note that some of these fees may be charged even if the closing does not take place. For example, a buyer who orders an inspection and finds several issues with a property will not get their money back simply because the inspection results led them to cancel the purchase transaction.
Who Pays the Closing Costs in Florida?
In Florida, the buyer and seller in a real estate transaction are responsible for different closing costs. Property buyers typically spend close around 1% – 3% of the purchase price on closing fees. If the buyer is purchasing cash, closing fees tend to be on the lower side because loan fees are avoided.
For example, a buyer purchasing a property for $225,000 with a loan should expect to spend at least $5,000 in closing costs. This would include a survey fee ($350-$500), an appraisal fee ($400-$600), loan origination fees (which vary widely by lender), a credit report fee ($50-$75), a home inspection fee ($375-$450), and recording fees (approximately $250).
On the other hand, property sellers in Florida usually pay 7% to 9% of the purchase price in closing costs, which includes Realtor commissions (typically up to 6% of a property's purchase price). Hence, a property that sells for $225,000 could result in the seller paying at least $15,000 closing costs. Most of the seller's closing costs are comprised of the real estate agent commissions and the transfer taxes on the deed (which is $0.70 per $100 in most Florida counties). Sellers also have to pay off their mortgage at the closing, any liens and judgments, and any past due property taxes. 
Contact Marina Title for an Estimate of Your Closing Costs in Florida
Given the many variables that influence closings cost, it is crucial that home buyers and sellers work with a title company that has a keen eye and ample experience with Florida closings. Marina Title is an established title company that offers title, escrow, and closing services throughout the State of in Florida. Owned and operated by licensed Florida attorneys, we can assess your purchase and sale transaction to determine how much you will need to pay at closing. 
Contact us today at (800) 604-1871 or email us at Info@MarinaTitle.com to get a free closing cost estimate for your Florida purchase or sale transaction.
Testimonials
"Very trustworthy title company. The attorneys and staff are all very kind, professional and responsive; they took their time and explained all the details on our closing. I had a bad experience with a different tittle company in the past where the paperwork was full of mistakes. I will only use Marina Title going forward. Highly recommend." – Guiselle




"A BUNCH OF KNOW IT ALL'S" and that is exactly what I need on my side! Dealing in this crazy world of Real Estate, I can always count on these top notch smarties to educate me and my clients while solving the issues as they inevitably pop up. The teams at Marina Title and the Law Offices of JURADO & FARSHCHIAN, P.L in North Miami provide a exceptional list of services. Each time I use them, I am always pleased with their results and at the end, I feel a little smarter myself! Thanks for the knowledge!" – Melton




"From the first time I talked to Jennie, I felt I am going to be in good hands with her representing me in a purchase of a luxury Condo in Miami. She was professional, honest, attentive, punctual and much more. She answered all my questions, revised the purchase and sale contract when needed and followed up on my transaction until it was closed. Her Escrow assistant Suzette is one of the greatest people I have worked with. She addressed my questions on the HUD statement, communicated promptly to HOA and my Insurance agent and was on top of it all. I truly appreciated someone like Suzette working on my real estate purchase. I am very greatful and would recommend her and Jennie anytime in the future." – Sam




"Ever since my very first real estate deal 6 years ago, I have been utilizing Marina Title to assist me with closing other deals. Jennie and her staff is some of the greatest people you will ever meet and work with in this business. They definitely go the extra mile to make sure their clients are well taken care of. I am consistently referring people to them, because of their professionalism." – Courtney




"Jennie is an excellent real estate lawyer. When we sold our condo in Miami Beach she took care of all the legal documents. She was extremely professional and knowledgeable, and always very pleasant to work with. I would definitely recommend Jennie as a real estate lawyer." – Richard