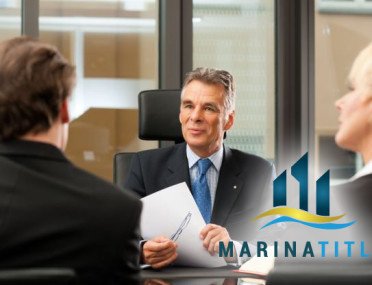 What is a Boundary Dispute?
23 Jun 2015
The price of a free-standing home includes more than just the structure. It also includes the surrounding land. The borders of this land are typically set by a survey and are established in legal documents. Because you and your neighbors each have legal documents that dictate where each property begins and ends, there are rarely issues that arise.
Every now and again, disputes do come up. Often, these are as basic as a fence being built on the wrong side of the property line. While it may seem trivial, even a few feet could affect the value of the property by hundreds, if not thousands, of dollars.
Finding Your Boundary Lines
Some boundary disputes, especially on top-dollar land, can get out of hand quickly. Both you and the other party need to establish where your property lines lie. Your title will describe the boundaries of your property. If that is unavailable for some reason, or you want to compare it to your neighbors' given property lines, you can find the information at the county clerk's office. If you live in a subdivision, the original developer will have filed a map, or plat, of the large tract of land and how it is divided. A surveyor can also be hired to assist with the process.
Dealing with an Encroaching Neighbor
If you find a mistake in the given boundary compared to what is in the paperwork, it is important to first have a conversation with your neighbor about the issue. Show them your deed and survey and point out where the property line really is. Often, the mistake was an honest one, which can be corrected easily. If your neighbor refuses to budge, it may be time to bring in a third party.
First, write a letter that describes the situation, including where the property line should be, and file it with your county clerk. This will make the dispute a matter of public record and will also put your neighbor on notice. If that does not solve the problem, suggest mediation to find a solution to the dispute. Many different agencies offer professional boundary dispute mediation services for a small fee. This method can be especially helpful if the property lines are old and/or there are conflicting documents regarding the true boundary line.
If this does not resolve the issue, hiring an attorney and going to court is a viable option. Though this can be potentially costly and time-consuming, the local court can settle boundary disputes once and for all, and this could end up saving you money if you subsequently put the property up for sale.
Involving a Title Company
A professional title company can often be of use through this entire process. They can examine the conflicting deeds (or other relevant documents) and figure out where the discrepancies lie. They can also assist in setting up a land survey of the properties in question to settle the dispute without legal action. Once the issue is resolved, attorneys at a title company can also revise the necessary documents to establish the true boundary lines.
If you are looking to buy a new home and want to make sure the property surrounding the home would actually be yours, or you need assistance to settle a boundary dispute, contact Marina Title today. We are an attorney-owned and operated title company, and can assist you with all your property and title needs. For more information, drop us a line at (305) 901-5628 or reach out to us by email at info@marinatitle.com.
Testimonials
"Very trustworthy title company. The attorneys and staff are all very kind, professional and responsive; they took their time and explained all the details on our closing. I had a bad experience with a different tittle company in the past where the paperwork was full of mistakes. I will only use Marina Title going forward. Highly recommend." – Guiselle




"A BUNCH OF KNOW IT ALL'S" and that is exactly what I need on my side! Dealing in this crazy world of Real Estate, I can always count on these top notch smarties to educate me and my clients while solving the issues as they inevitably pop up. The teams at Marina Title and the Law Offices of JURADO & FARSHCHIAN, P.L in North Miami provide a exceptional list of services. Each time I use them, I am always pleased with their results and at the end, I feel a little smarter myself! Thanks for the knowledge!" – Melton




"From the first time I talked to Jennie, I felt I am going to be in good hands with her representing me in a purchase of a luxury Condo in Miami. She was professional, honest, attentive, punctual and much more. She answered all my questions, revised the purchase and sale contract when needed and followed up on my transaction until it was closed. Her Escrow assistant Suzette is one of the greatest people I have worked with. She addressed my questions on the HUD statement, communicated promptly to HOA and my Insurance agent and was on top of it all. I truly appreciated someone like Suzette working on my real estate purchase. I am very greatful and would recommend her and Jennie anytime in the future." – Sam




"Ever since my very first real estate deal 6 years ago, I have been utilizing Marina Title to assist me with closing other deals. Jennie and her staff is some of the greatest people you will ever meet and work with in this business. They definitely go the extra mile to make sure their clients are well taken care of. I am consistently referring people to them, because of their professionalism." – Courtney




"Jennie is an excellent real estate lawyer. When we sold our condo in Miami Beach she took care of all the legal documents. She was extremely professional and knowledgeable, and always very pleasant to work with. I would definitely recommend Jennie as a real estate lawyer." – Richard