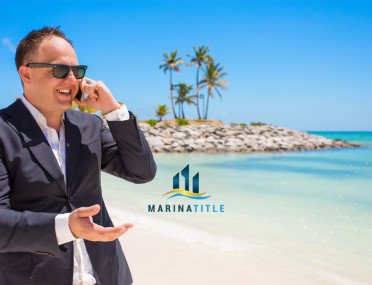 Why Foreign Investors Choose Florida
01 Sep 2015
Last year, Florida ranked no. 1 in the United States as a destination for foreign real estate investors, and that trend has continued into 2015, according to reports by the National Association of Realtors. According to NAR, a full 20 percent of foreign investors choose Florida to purchase real estate. Top cities in Florida include Fort Lauderdale, Miami Beach, Miami and Tampa. But the question is why these investors are so keen on Florida. Here is a look at why foreign investors choose Florida as a destination for buying real estate.
Overview
The basic reasons for purchasing Florida real estate for foreigners are similar to the reasons U.S. buyers choose Florida. Some are looking for a retirement home with excellent weather and a great, friendly climate for retirees. Others want a second home for rental properties or vacationing. Still more are looking for real estate investments to diversify their portfolios.
Great Conditions
As the South Florida real estate market continues to improve and stabilize, now is a good time for investors to get in on the game. While demand increases and prices rise, there is a scramble to buy up property while it remains available.
Foreign real estate investors see the wealth of profitable opportunities available in Florida and are taking advantage of the opportunity to buy affordable properties in an area known for entertainment and amenities.
Economic Considerations
The U.S. dollar is down on the world stage. This means that investors from other countries can get great deals and greater profit for their money when they buy in the States. Compared to the cost of real estate in Europe and other countries, property in Florida is a bargain. In addition, it costs far less to repair and maintain property in the U.S. This means that not only is it cheaper to buy property here, it is a better investment in the long term as well.
Ease of Purchase
Foreign investors love how easy it is to buy properties in the U.S. and especially in Florida. There are fewer permits, less red tape and the protection of title insurance. Such investors can even buy properties through proxy parties who have power of attorney to do so. This makes closing the deal from afar a breeze.
Proximity to Home
Finally, many foreign buyers, especially those in Europe, love how close Florida is to home. This allows them a beautiful home in an ideal location, while still allowing for proximity to friends, relatives and loved ones. The availability of educational and work opportunities is a bonus, which in some cases promises the opportunity to eventually relocate entire families to the United States.
These reasons only scratch the surface of why Florida is such a popular target location for foreign real estate investors. If you have any questions about the improving real estate market in Florida or the services we offer, email us at info@marinatitle.com or call 1 (800) 610-4750 today.

Testimonials
Jennie is an excellent real estate lawyer. When we sold our condo in Miami Beach she took care of all the legal documents. She was extremely professional and knowledgeable, and always very pleasant to work with. I would definitely recommend Jennie as a real estate lawyer.




Jennie represented me in a very contentious property sale. She was professional, detail oriented, and knowledgeable about the intricacies of what can come back as a problem. Jennie handled the entire sale, spoke with me about each detail as they came up. I would have no reason to look for another law firm. She is also friends with some of the brightest and dedicated attorneys anywhere. She made a very unpleasant event possible. I would recommend her to my dearest friends, and anyone else for that matter.




I'm an real estate investor from CA and trying to buy properties in Florida, i was looking for real estate attorney's who could help me reviewing my closing documents and i found Jennie's help was not only in a timely fashion but her extensive knowledge in real estate amazed me. She was thorough and complete, right away she was able to spot any potential risks in the contracts and that just made my day to have this peace of mind assurance from her. so i would recommend her service to others in similar needs like myself as well. Thanks again Jennie.




Jennie handled a business property purchase for me very recently, She was very professional kept me informed every step of the way through to closure. Jennie is also very knowledgeable as there were times I didn't quite understand certain legal terms & she explained them very clearly to me. I will also say that she is very trustworthy too & look forward to working with her on my next business purchase very soon. Excellent & highly recommendable.




Jennie is an excellent attorney. She is smart, well educated, diligent, friendly, reliable, and always a pleasure to work with. Jennie is always the first person I go to when I need legal advice. If you need a good lawyer I highly recommend her.



Insights