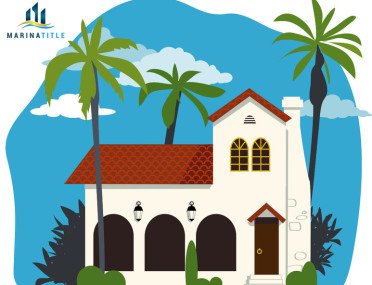 5 Reasons to Invest in Florida Real Estate
09 Sep 2015
It is no secret that real estate investment is a tricky business. Investors are always looking for the next hot area in which to invest. They want to buy low and sell high to make the maximum profit. The current economic climate, in many ways, allows for this approach, but Florida real estate is an especially good investment. Here are several reasons why, as an investor, you should consider this prime real estate location.
A Seller's Market
Florida is facing a seller's market these days, with many people looking to move to the state or purchase retirement homes. Home values are beginning to rise, making this a good time to get in on a purchase. By snapping up foreclosure properties and doing a few minor upgrades, you can take advantage of this appreciation and stand a good chance of making a fair profit on the property.
Home Values
Home values being on the rise means this is the time to get in before values get too high. Waiting too long might mean you have a more difficult time making a good profit on the home you buy. In addition, eventually the market will top out. When interest rates go up, home values will stagnate. You want to be established in the market before this happens.
The Hurricane Season
The hurricane season usually results in a number of homes for sale. A shrewd investor can take advantage of this situation by building their available stock and selling as the season passes. Many people will be looking for vacation or retirement homes, and the more properties you control, the better situated you will be to take advantage of the situation.
A Transient Economy
Florida's economy right now is in a state of transition. There are people moving out and moving in. With home foreclosures at a high rate, new buyers coming in and old homeowners leaving, there is a lot of action in the market. Even with a fluctuating economy, this much action provides many strong opportunities for profit in the real estate industry. In fact, stability can be the enemy of the investor when few people are selling.
Top 10 Markets
According to CNN Money, three of the top ten cities in the nation for real estate investment are in Florida. These include Panama City, Vero Beach and Lakeland. As these cities build, the surrounding communities are bound to get a boon as well. With patience and persistence, this creates a prime opportunity for Florida real estate investors.
For these reasons, Florida real estate is a great option for investors looking to make a strong and steady profit off of their efforts. When one considers the seller's market, increasing home values, a transient economy and financial experts, there is little doubt that your investments in this region will pay off.
Remember, finding the right investment property begins with a title search. For this and other legal services, we are here to help. Be sure to take a look at the overview of our services and drop us a line either via email at info@marinatitle.com or by phone at 1 (800) 610-4750.
Testimonials
Jennie is an excellent real estate lawyer. When we sold our condo in Miami Beach she took care of all the legal documents. She was extremely professional and knowledgeable, and always very pleasant to work with. I would definitely recommend Jennie as a real estate lawyer.




Jennie represented me in a very contentious property sale. She was professional, detail oriented, and knowledgeable about the intricacies of what can come back as a problem. Jennie handled the entire sale, spoke with me about each detail as they came up. I would have no reason to look for another law firm. She is also friends with some of the brightest and dedicated attorneys anywhere. She made a very unpleasant event possible. I would recommend her to my dearest friends, and anyone else for that matter.




I'm an real estate investor from CA and trying to buy properties in Florida, i was looking for real estate attorney's who could help me reviewing my closing documents and i found Jennie's help was not only in a timely fashion but her extensive knowledge in real estate amazed me. She was thorough and complete, right away she was able to spot any potential risks in the contracts and that just made my day to have this peace of mind assurance from her. so i would recommend her service to others in similar needs like myself as well. Thanks again Jennie.




Jennie handled a business property purchase for me very recently, She was very professional kept me informed every step of the way through to closure. Jennie is also very knowledgeable as there were times I didn't quite understand certain legal terms & she explained them very clearly to me. I will also say that she is very trustworthy too & look forward to working with her on my next business purchase very soon. Excellent & highly recommendable.




Jennie is an excellent attorney. She is smart, well educated, diligent, friendly, reliable, and always a pleasure to work with. Jennie is always the first person I go to when I need legal advice. If you need a good lawyer I highly recommend her.



Insights