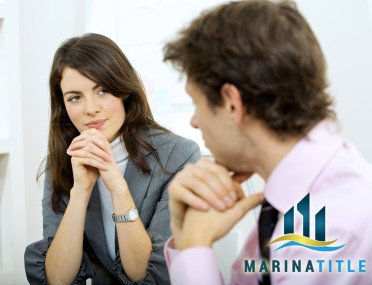 After the Offer: The Closing Process Explained
06 Jul 2015
When an offer on a house has been accepted, there are a few steps that must be taken in order for the sale to be finalized. This is called the closing process. Depending on the property and the personalities of both the buyer and the seller, this process can be swift or quite drawn out. Regardless, every closing process shares a few common aspects.
Accountability
A third party, often a title company, will open an escrow account to hold the buyer's funds and transfer them to the seller as soon as the sale is complete. This protects both seller and buyer from losses. The total sum held reverts to the buyer if either party should drop out of the deal. This escrow account will also receive the remainder of the down payment and closing costs once you reach the final stage in the process. While this impartial third party will likely charge a fee for their services, an unreasonably high price may be a sign of a less-than-reputable company.
Safe Search and Title Insurance
A title search, once finished, will tell you if the title to the property in question is weighed down by any liens, taxes and other marks against it. In the event that there are problems with the title, these will need to be alleviated before the transaction is completed. Title insurance, meanwhile, protects you, the buyer, from any issues that were hidden at the time of purchase. We can assist you with the whole process. Visit Marina Title's Residential page for more information.
Conducting a Home Inspection
While it is an added expense, a home inspection can reveal hidden problems with the house itself. Leaky roofs, moldy insulation and a variety of other issues can be revealed by a professional inspection. A pest inspection during this time can be beneficial as well.
If either inspection turns up any problem at all, no matter how small, your mortgage lender will require it be resolved before closing. Complications turned up during this stage of the process could call for your renegotiation of an offer. This could mean reducing the purchase price to cover any damage, or requiring the seller to fix the problems before the deal is finalized.
Purchasing a property "as is" puts the responsibility of any damages or issues on the buyer. However, you may still be able to ask for a home inspection to make sure the property you are considering would not be a total financial loss.
Getting the Best Deal
Interest rates tend to fluctuate with the market. They are also affected by your personal credit score. As such, it is important to lock in your interest rate as soon as possible to make sure you get the best deal. While experts may say interest rates could go down soon, the truth is no one can accurately predict just what the housing market will do. Waiting could leave you with a much higher interest rate than you anticipated.
In addition, any contingencies you or your Realtor set out should be addressed before closing. These may include a home inspection, or that the central heating and air system be serviced. Such conditions must be written out by a specified date.
The Last Steps
The day of or before closing, have a final walk-through and ensure everything in the home meets your standards. If everything is set, all that is left is to sign the paperwork and for the escrow funds to be transferred to the seller.
If you are in need of escrow service, title insurance or other services related to buying or selling a home, call us today at 1 (800) 610-4750 or send us an email at info@marinatitle.com.
Testimonials
Jennie is an excellent real estate lawyer. When we sold our condo in Miami Beach she took care of all the legal documents. She was extremely professional and knowledgeable, and always very pleasant to work with. I would definitely recommend Jennie as a real estate lawyer.




Jennie represented me in a very contentious property sale. She was professional, detail oriented, and knowledgeable about the intricacies of what can come back as a problem. Jennie handled the entire sale, spoke with me about each detail as they came up. I would have no reason to look for another law firm. She is also friends with some of the brightest and dedicated attorneys anywhere. She made a very unpleasant event possible. I would recommend her to my dearest friends, and anyone else for that matter.




I'm an real estate investor from CA and trying to buy properties in Florida, i was looking for real estate attorney's who could help me reviewing my closing documents and i found Jennie's help was not only in a timely fashion but her extensive knowledge in real estate amazed me. She was thorough and complete, right away she was able to spot any potential risks in the contracts and that just made my day to have this peace of mind assurance from her. so i would recommend her service to others in similar needs like myself as well. Thanks again Jennie.




Jennie handled a business property purchase for me very recently, She was very professional kept me informed every step of the way through to closure. Jennie is also very knowledgeable as there were times I didn't quite understand certain legal terms & she explained them very clearly to me. I will also say that she is very trustworthy too & look forward to working with her on my next business purchase very soon. Excellent & highly recommendable.




Jennie is an excellent attorney. She is smart, well educated, diligent, friendly, reliable, and always a pleasure to work with. Jennie is always the first person I go to when I need legal advice. If you need a good lawyer I highly recommend her.



Insights